Online Returns
If you ordered through staples.com® or by phone, you can request a return for full refund or exchange at no charge. View our full Return Policy for more information on returnable items.
Return an item
If you are not 100% satisfied with your purchase, return or exchange your product.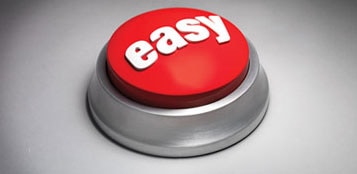 Returns, Exchanges & Refunds FAQs
Unfortunately, at this time, the coupon is forfeited at the time of use. If you return any of the items on an order, the value of the coupons used may be proportionally distributed to all items purchased. You'll be refunded the amount you paid (i.e., the original as-sold price less the prorated coupon discount) and will not be able to reuse the coupon.
Not to worry; as long as the original reward has not expired, you won't lose your rewards earnings. If you need to complete a full order return or specific item return, the check amount, which was prorated against the returned item, will be sent back to you in the form of a refund coupon. This coupon may be used for a future order with Staples.
Unfortunately, if you return an item to Staples, you won't be able to keep the points you earned when you purchased that item.
Refunds
When a return is processed where a gift card was used, the amount will be applied back to the gift card. If the customer no longer has the gift card, a new gift card will be issued for the amount.
If you paid by credit card, we'll credit the account used for payment. For purchases made with multiple methods of payment, the refund will be processed in the following order: Staples Credit Card, major credit card, prepaid credit card (bank-issued gift card), check and Staples gift card. It's important to keep your prepaid credit card until you're completely satisfied with your purchase as we are required to process the refund to the original method of payment.
It depends on where you made the purchase. For online purchases, the answer is no. For in-store purchases, you can only get an account credit if you used your account to make a purchase. Store credit can only happen immediately when you return merchandise in store.
Exchanges
Absolutely. As long as you have your receipt, we'll be happy to exchange the item for a same-priced item at no additional charge.
Refund Summary
Your purchase must be returned in salable condition with the original packaging, including Universal Product Code (UPC), manuals, parts and your receipt or packing slip.
Return anytime
These items may be returned at any time for a full refund.

Office supplies


Unopened boxed software


Unused ink and toner cartridges
Return within 14 days
These items can be returned within 14 days of the date on the receipt for a full refund.

Ready-to-assemble furniture


Technology and business machines
Missing or broken items
These items may be returned for a full refund only if they are defective or have missing pieces.

Custom furniture


Custom-assembled furniture
Not returnable
These items cannot be returned.

Expired ink and toner


Prepaid gift cards


Downloadable software


Open boxed software (exchange only for the same title version)