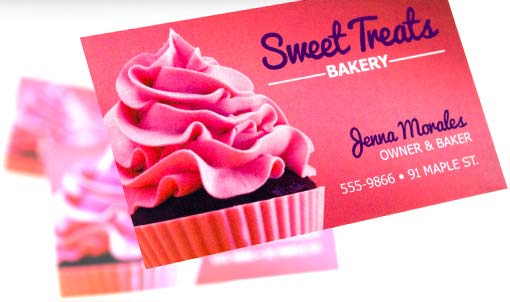 Business Cards
Business cards are an extension of your brand, and by printing yours in color you can improve your brand recognition by up to 80%. A strong brand presence can also lead to increased sales.
Buy 250, get 250 free.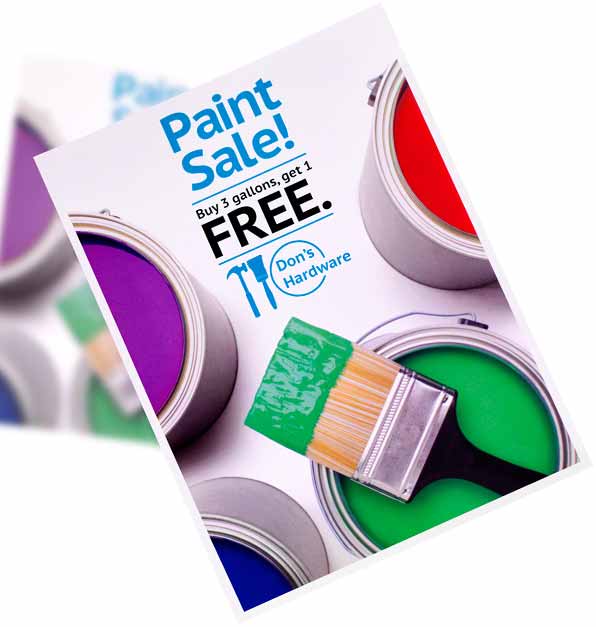 Flyers
Flyers and other promotional materials can benefit from color — it increases retention by up to 78%, perfect for an upcoming sale or event. Advertise with color signs and banners for an even stronger impact.
Buy 250, get 250 free.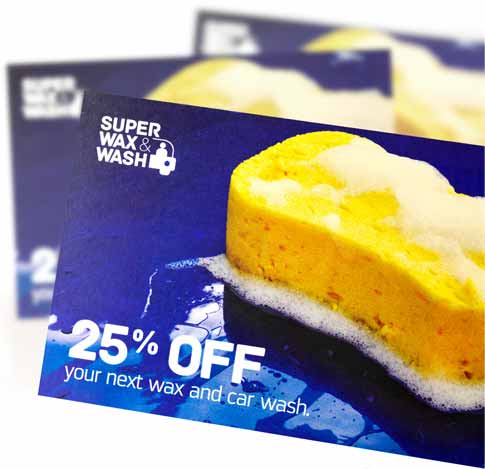 Postcards
Customers are 55% more likely to interact with postcards and other direct mail pieces that are printed in color. It's an easy way to separate your business from the competition.
Buy 250, get 250 free.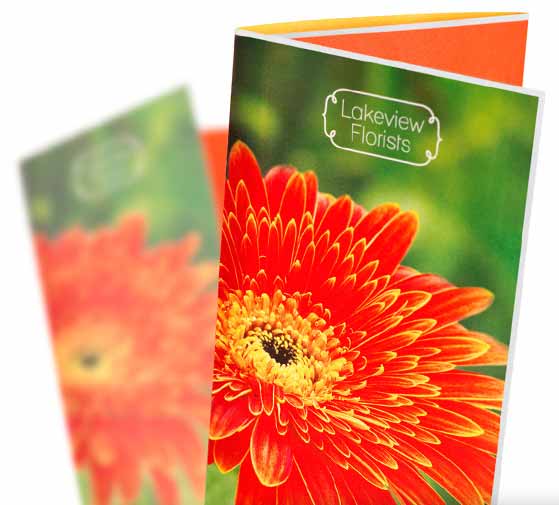 Brochures
By adding color to your brochures, handouts and other marketing materials, you can clarify your message up to 73% and more directly promote your business's products and services.
Buy 250, get 250 free.
Submit for delivery ▶ Submit for In-store pickup ▶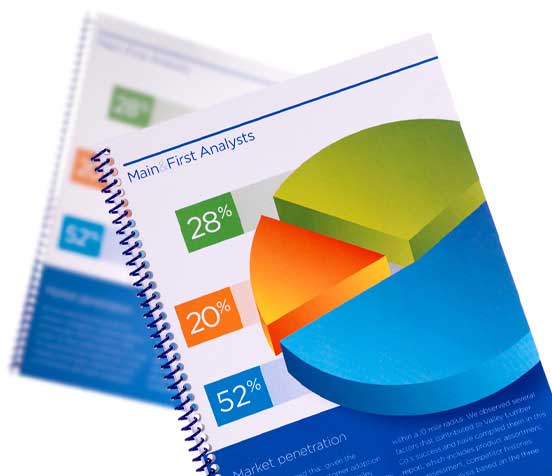 Why color
matters.
Color can boost your sales up to 80%. Whether you're in need of business collateral, presentation materials, direct mail pieces or any of our many other products, you can expect better results with color.
*Select order types & large quantity orders may not be available for same-day pickup.
Buy 250, Get 250 Free offer valid only on brochures, flyers, business cards and postcards created through our in-store custom print kiosk or online at staples.com/color through 5/4/13. Limited to select paper types and sizes offered on in-store kiosk. Excludes third party in-store products, Staples® Promotional Products® and Staples® Print Solutions. To receive this discount online, select a quantity of 500.
Benefits of color printing source: University of Loyola, Maryland study.