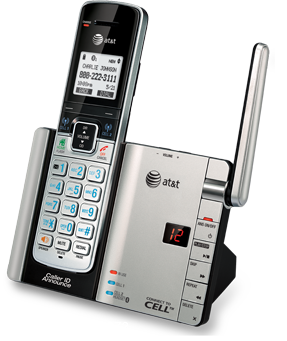 AT&T Connect to Cell™
Cordless Phones.
Whether at home or in the office,
AT&T cordless phones keep you
in touch with what matters.
Unsurpassed Range
Offers more than 1,000 feet of range so you can take
high-quality calls almost anywhere in your home or office.
Easy to Operate
AT&T's selection of cordless phones feature bigger buttons,
larger displays and clearer, louder call quality.