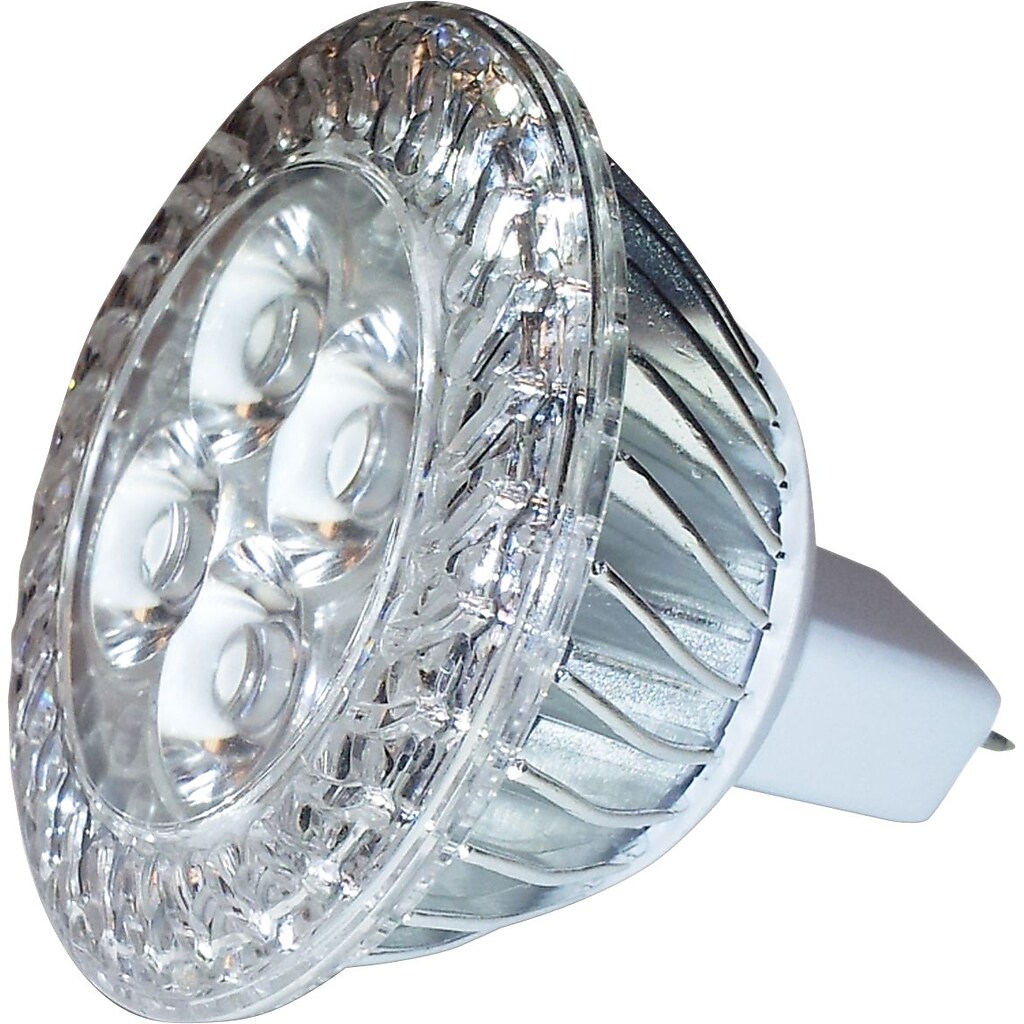 3M™ MR-16 LED Accent Light Bulb, Warm White, Dimmable
Item #: 126108
| Model #: RCMR16A27
This item is out of stock for delivery
About this product
3M MR16 6W Warm white LED dimmable accent light lamp emits no UV radiation & lasts up to 50000 hrs.
3M 6 W MR16 LED dimmable accent light lamp in warm white comes with a 25 deg beam angle and has a brightness of 415 lumens. 40 W Equivalent lamp with a proprietary CrimpFin heat sink design will not emit UV or IR radiation.
6 Watts

LED light bulb

Bulb shape: MR-16

50000 hours lifetime

Warm white

Brightness: 415 lumens

Bulb base: GU-5.3

Voltage: 120 VAC

Beam angle: 25 deg

CCT: 2700 K

CRI: 80, CBCP: 1600

Innovative MR-16 LED lamp is an energy-efficient low-voltage accent lamp designed to provide significant energy savings

A 40 Watts equivalent lamp uses just 6 Watts actual energy at 12 VAC

25-degree spot with 415 lumens

Dimmable with most ELV dimmers, magnetic and electronic transformer compatible

Proprietary CrimpFin™ heat sink design

Environment: dry locations, halogen MR form factor (ANSI compliant)

Dimensions: 2" L x 2" Dia., Weight: 1.5 oz.

Warranty: 5 years

Dimmable

Click here to see if you are eligible for an energy rebate provided by your utility company.