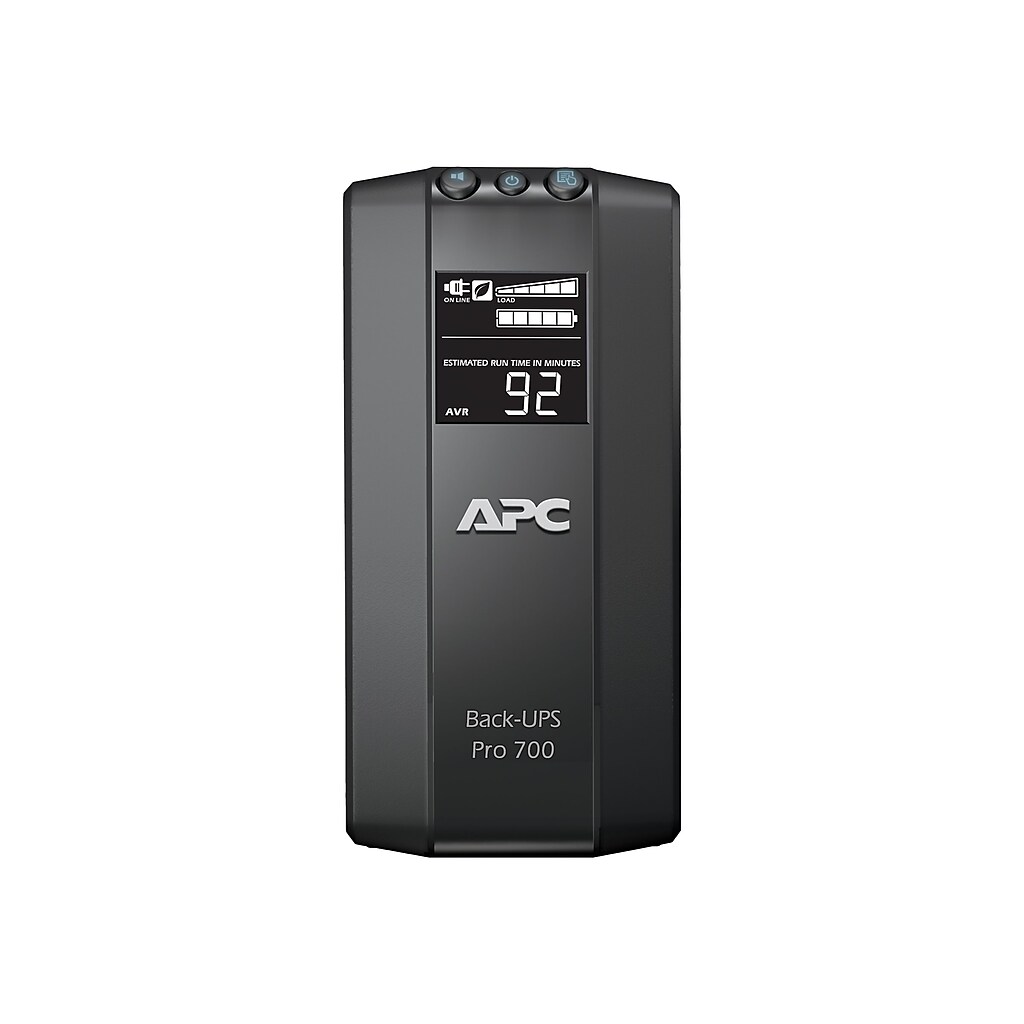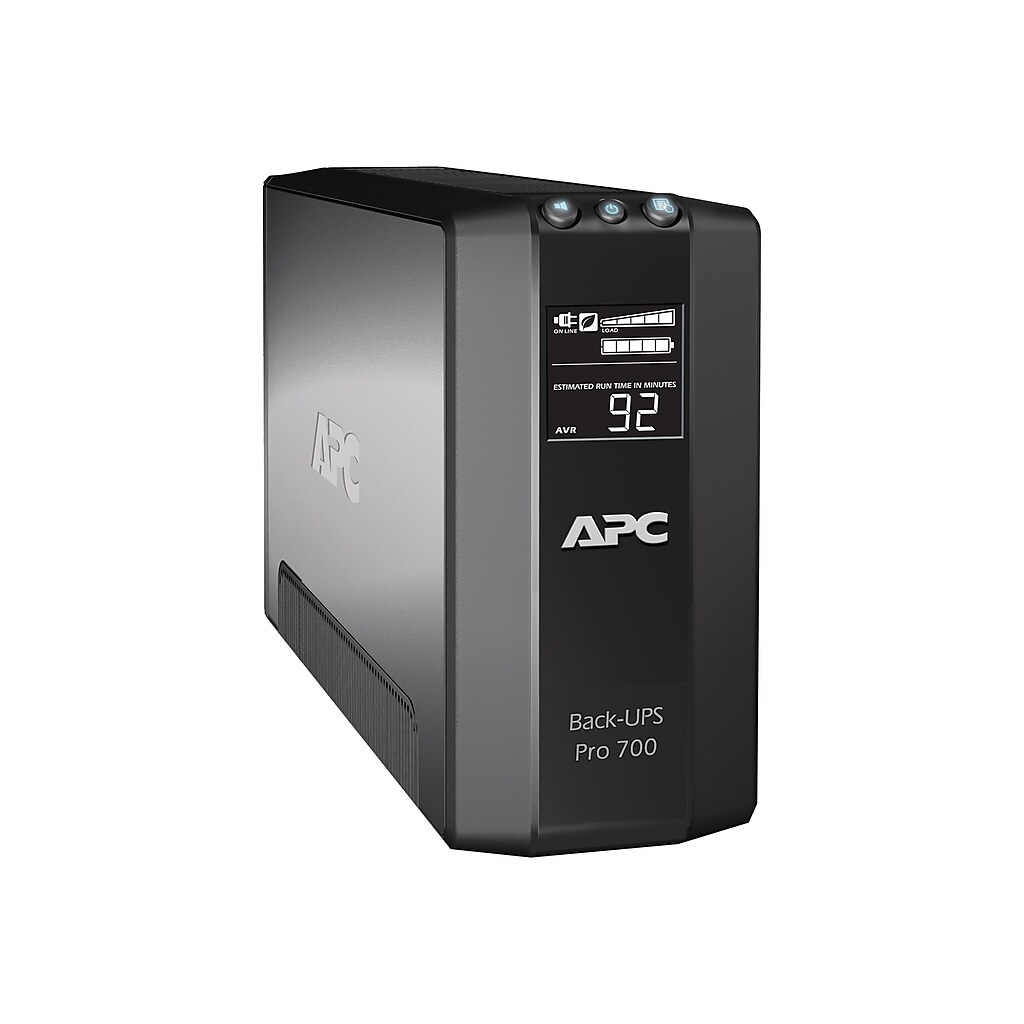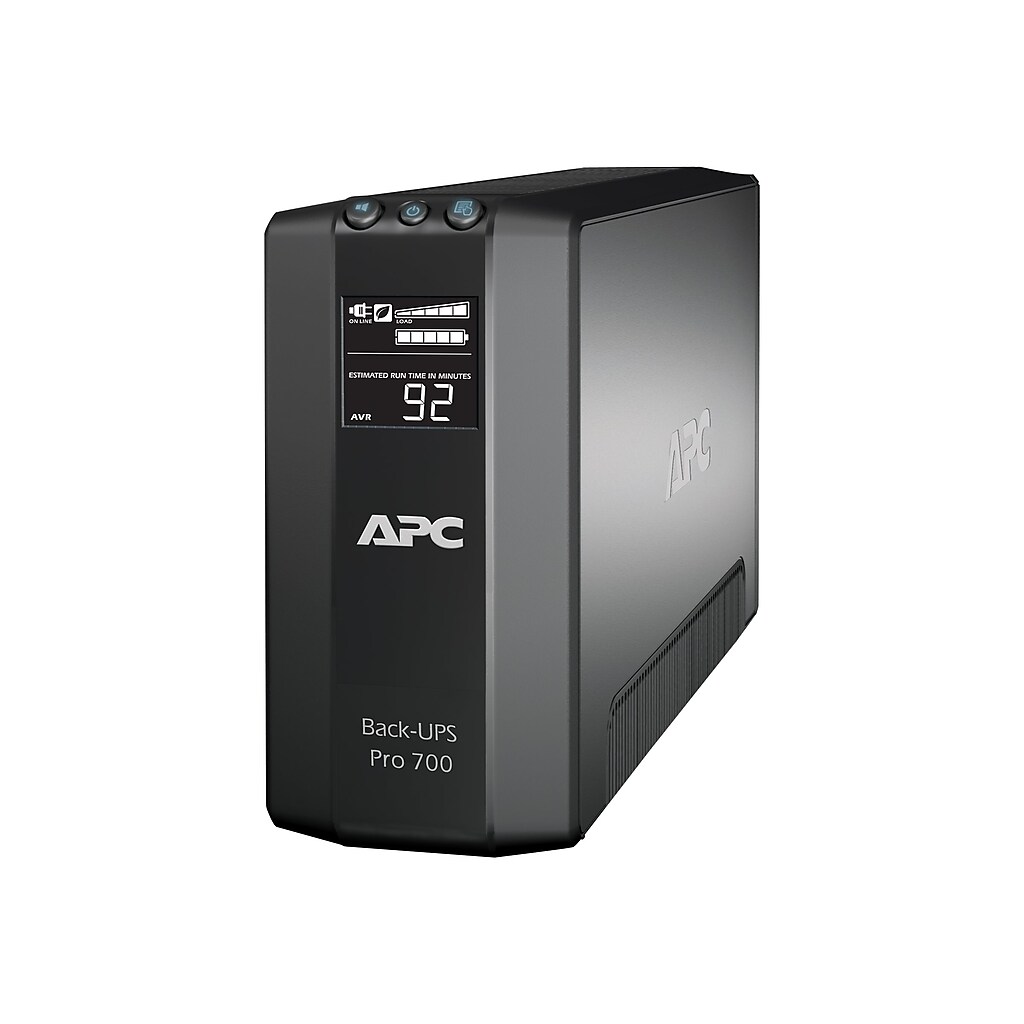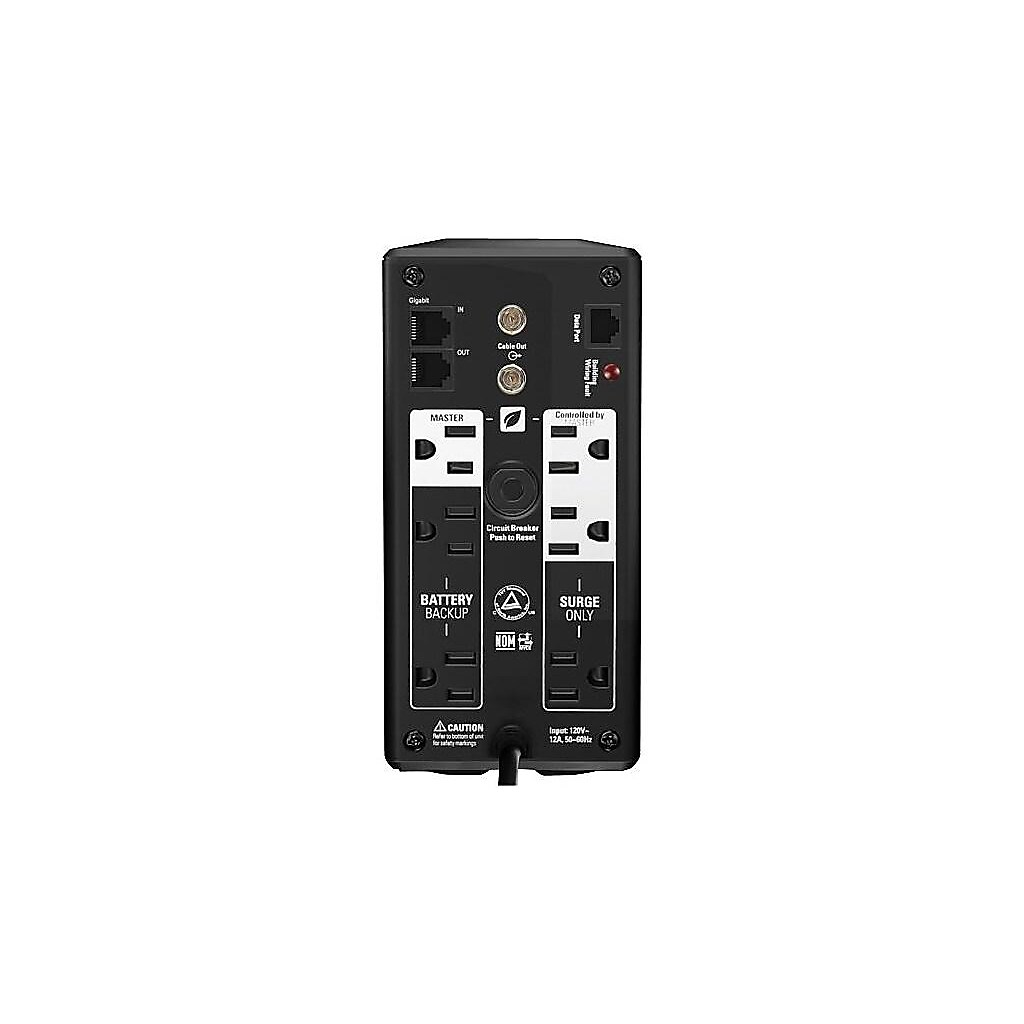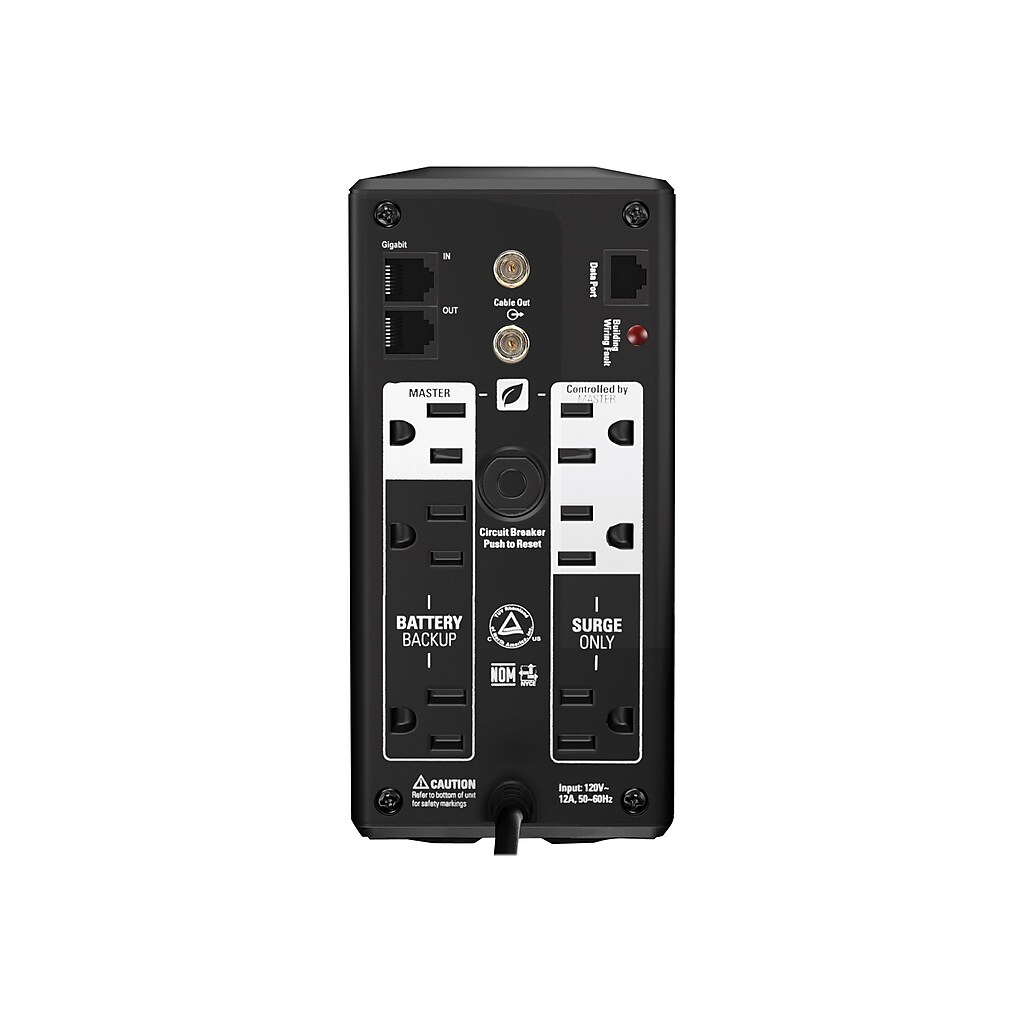 APC Power-Saving Back-UPS Pro 700 UPS, Black (BR700G)
Item #: 852067
| Model #: BR700G
About this product
Keep workflow steady during power outages using this APC power-saving Back-UPS device.
Continue working or playing when the lights go out using this powerful battery backup. This APC Back-UPS unit prevents data loss and allows ample time to save important documents and shut down valuable devices during power outages.
UPS protects electronic equipment and prevents data loss during a power outage

Surge energy rating: 354 joules

Equipped with six outlets for seamless connectivity

Provides USB connectivity for maximum flexibility

6' cord allows you to set up your system at a comfortable distance

Recharge time: 12 hours

Output voltage of 120 VAC to ensure adequate power supply

External form makes it convenient to install and use

Lead acid battery ensures efficient performance

Provides protection of connected equipment from power surges on the data lines

Meets or exceeds TUV, NOM, UL 1778, FCC Part 15 B, RoHS, REACH standards

Dimensions: 7.48"H x 3.58"W x 12.2"D

3-year manufacturer limited warranty
Protect your electronic equipment and network with this efficient and functional UPS. Precision charging allows the backup UPS to maximize battery performance so it can deliver value throughout its life. An Intelligent precision charging system ensures battery longevity and optimal performance so you can rely on the power-saving UPS for years. The APC UPS comes with an LCD display to simplify power management and includes a PowerChute application to protect your files and configure the UPS.
Data and Network Protection
Included data port, coaxial and RJ-45 connectors help protect your data lines for uninterrupted networking even when you experience a power outage. LED at the back of the unit notifies you of potential wiring problems to avert danger. The power-saving UPS helps boost power during low voltage conditions and trims output to correct power surges without using backup battery power thanks to its Automatic Voltage Regulation technology.
Customizable
The six-outlet UPS is customizable to allow use of various transfer points for optimal protection of your equipment and maximization of the unit's life. Track the UPS' power status and remaining charge time, and manage your power usage by checking the LCD display on the front of the UPS.
Efficiency
The Energy Star certified unit offers energy efficiency and is UL listed for safe use in varied user environments, while FCC certification makes it a user-friendly addition to your home or office.
Safety Data Sheet