Navigate to Top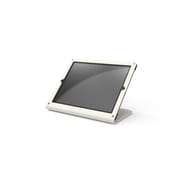 AZT Stand for iPad Air 1 & 2, White (WINDFALL-W-IPADAIR)
Item : 1928479
Windfall stand for iPad Air's elegant design exudes strength while preserving the slim profile of the iPad. The stand combines svelte aesthetics with sturdy and secure construction.
Cut from high quality steel, the Windfall stand for iPad Air mounts your iPad at the perfect angle for point-of-sale use.
Tamper-resistant screws give you peace-of-mind, ensuring that your iPad isn't going anywhere without you knowing.