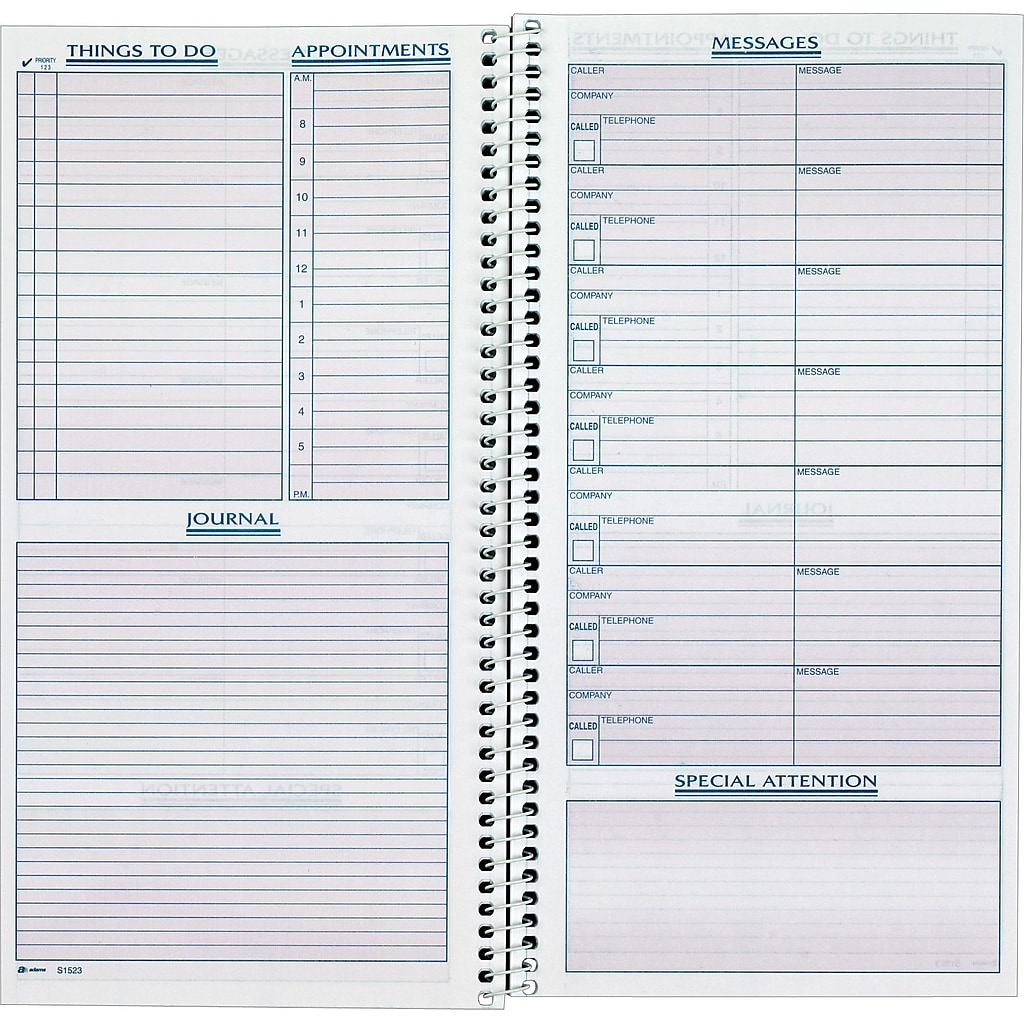 Adams® Daily Organizer, Spiral Bound, 11" x 5-1/2"
Item #: 822569
| Model #: S1523
This item is out of stock for delivery
About this product
Adams® Daily organizer measuring 11" x 5 1/2" features spiral bounding and is ideal for daily appointments, messages, to do's and notes.
Adams® Daily organizer features 80 pages that fulfils your 80 days logs. Daily organizer keeps track on logging appointments, phone messages, things to do and notes that are ideal for business transactions.
Binding type: Spiral bound

Number of Cards/Pages: 11" x 5 1/2"

Color: White

To-do list on each page