Navigate to Top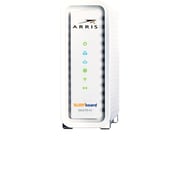 ARRIS SURFboard SBG6700AC Cable Modem with AC1600 WiFi Router
Item : 1748644
Requires CABLE Internet Service, if not sure your provider is CABLE call them to confirm
Compatible with ALL Major CABLE providers like Comcast/Xfinity, Cox, Charter, Time Warner, Mediacom, Bright House. (NOT compatible with Verizon FiOS or AT&T U-verse)
Internet speeds based on your Cable providers service - up to 343 Mbps download and 131 Mbps upload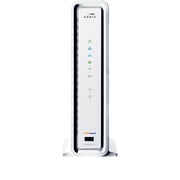 ARRIS SURFboard SBG6900-AC Cable Modem with AC1900 WiFi Router
Item : 2112552
Requires CABLE Internet Service, if not sure your provider is CABLE call them to confirm.
Perfect for Comcast Xfinity Internet Extreme! TWC MAXX approval in process, stay tuned
Internet DOWNLOAD speeds up to 686 Mbps and UPLOAD speeds up to 131 Mbps based on your Cable Internet provider service subscription.