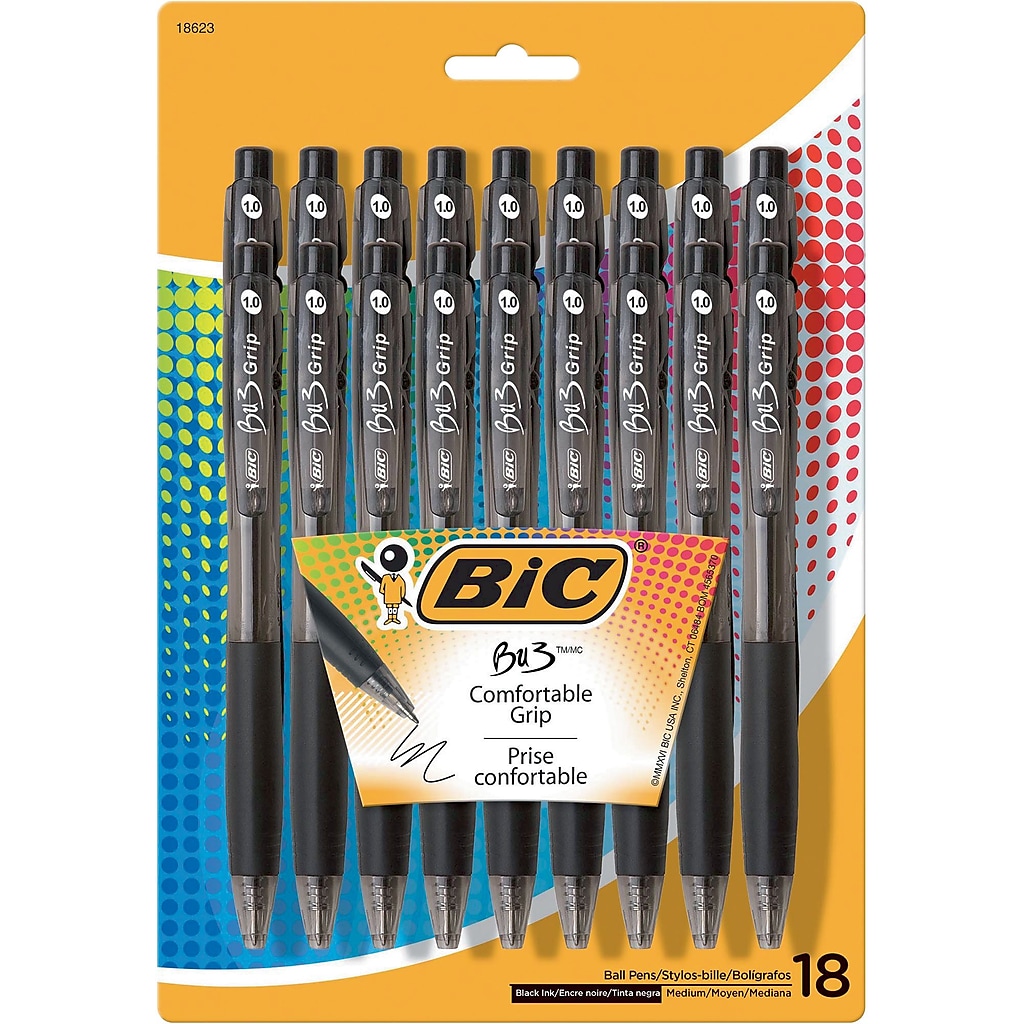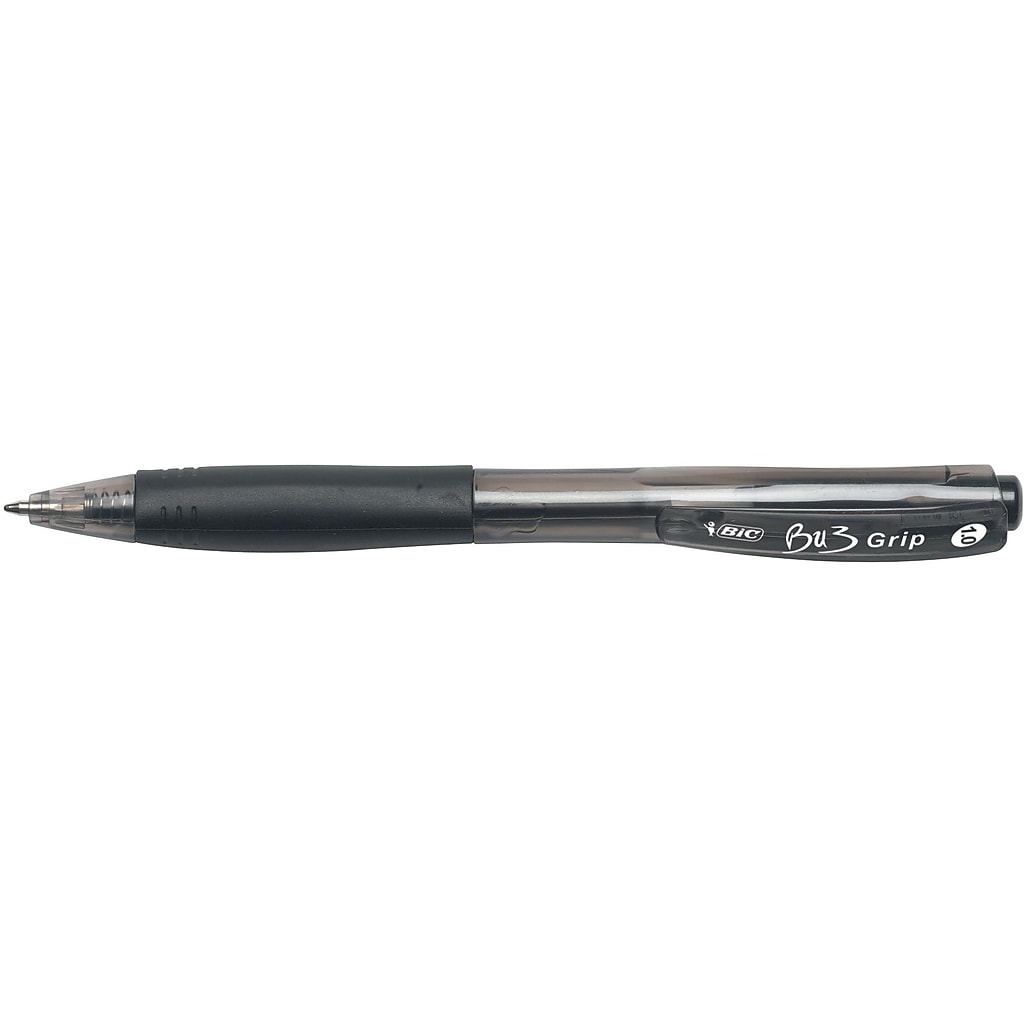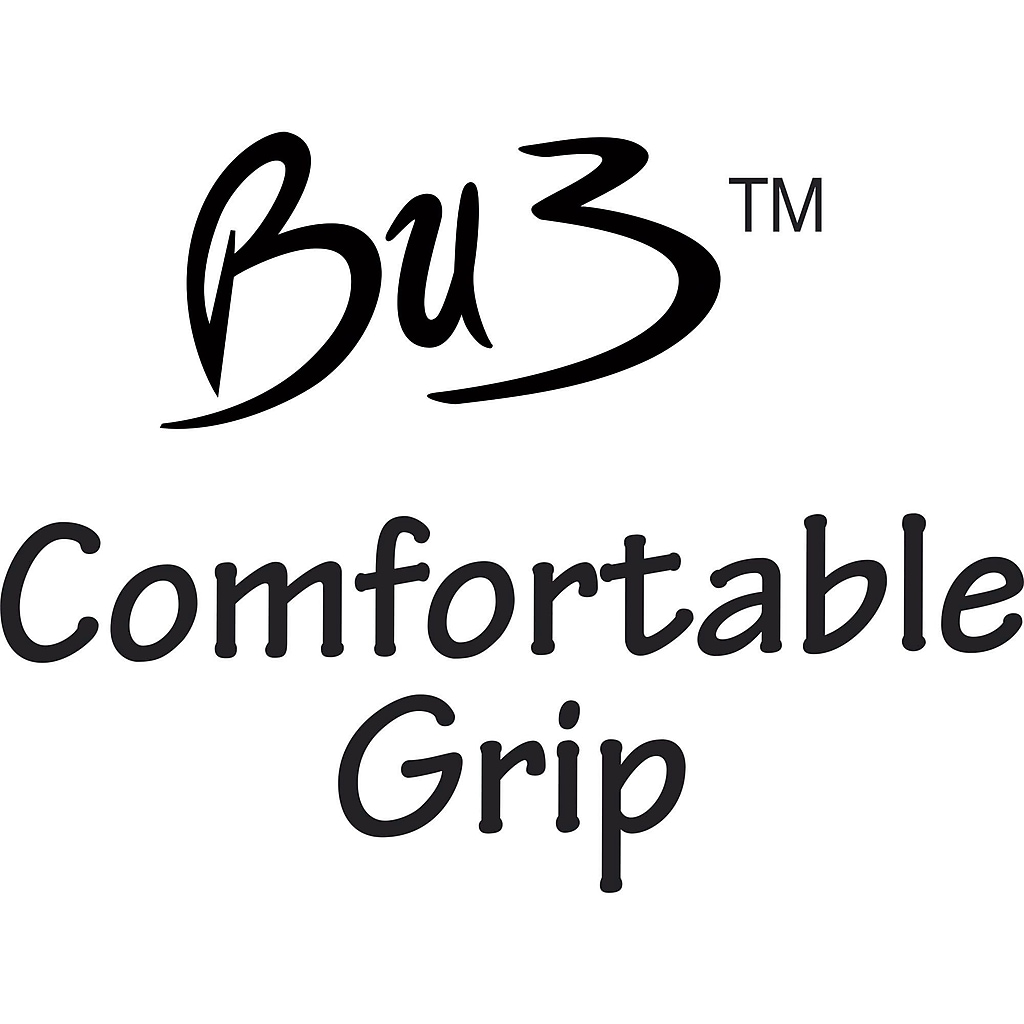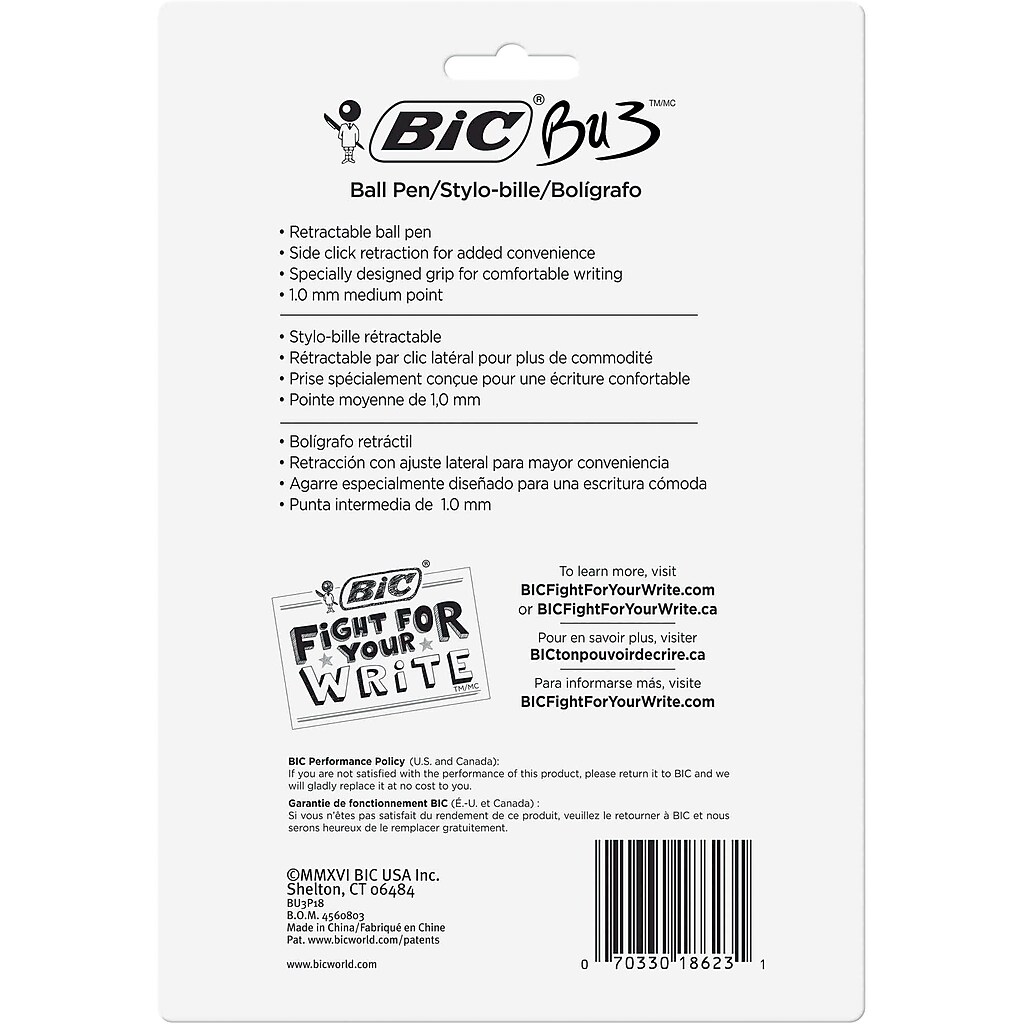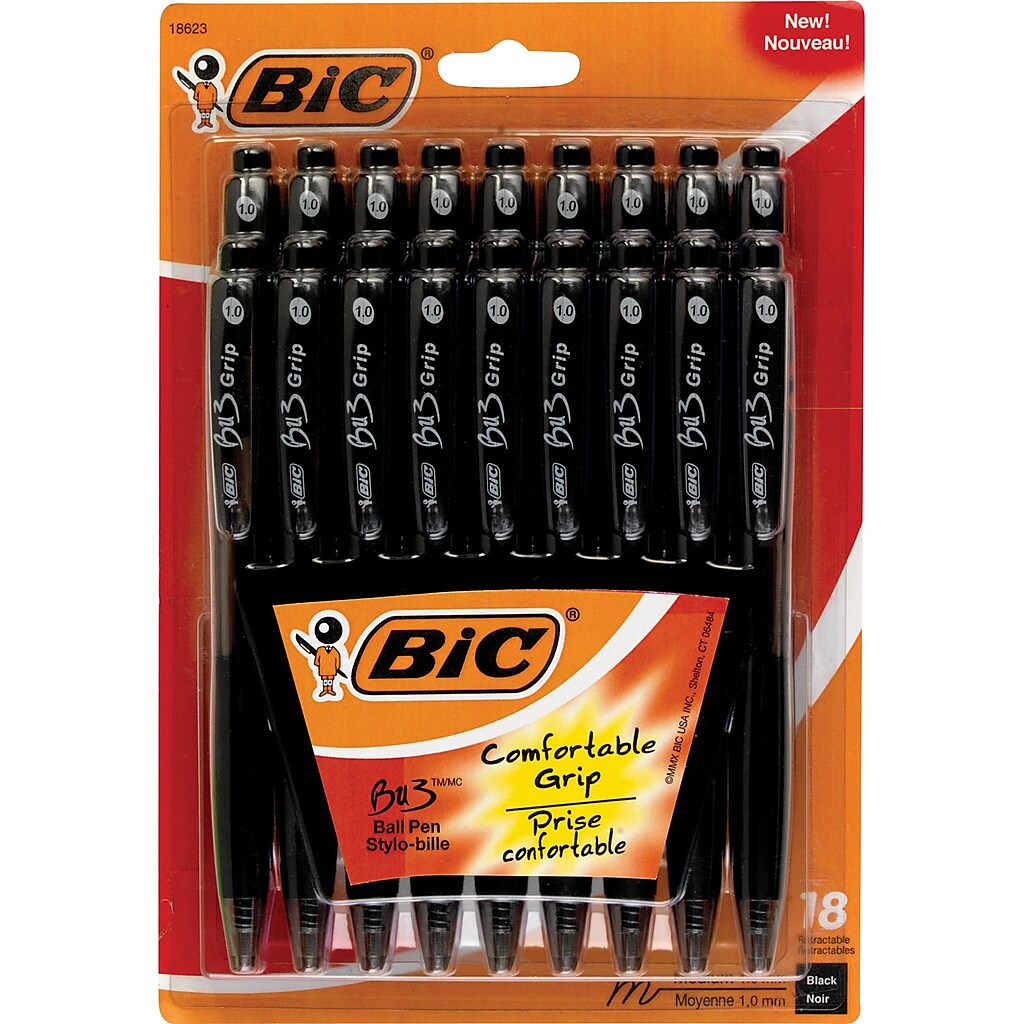 BIC BU3 Retractable Ballpoint Pens, Medium Point, Black Ink, 18/Pack (BU3P18-BLK)
Item #: 924252
| Model #: BU3P18-BLK
About this product
BIC BU3 retractable medium-point black ballpoint pens deliver reliable lines for all of your note-taking needs.
BIC BU3 retractable medium-point black ballpoint pens provide a professional look and feel to your office and desks. The black, translucent barrels create a sleek appearance, while the retractable points keep stray marks at bay. The medium point and black ink allow for concise lines that stand out against the page versus fine-point pens. Bulk packaging gives you control over the inventory of your stockroom while also reducing ordering costs versus smaller packs or individual pens.
Ballpoint pen moves easily across the page

Black ink stands out against white and yellow pages for clear notes

Medium-point tip produces thicker lines for easier reading

Translucent black plastic barrel matches the ink color for easy identification

Pack size of 18 for an economical purchase


Reliable and Comfortable
The reliable black ink and wide, 1-millimeter point help writing stand out against white pages for better accuracy to reduce confusion, errors and mistakes. Grasp the comfort grip to reduce strain on your hand and fingers, thereby increasing the readability of notes even hours into a long note-taking session during a meeting, conference or convention.

Retractable
The retractable point prevents messes in shirt pockets, on upholstered furniture and against your skin. You don't have to worry about stray lines, black marks against white chairs, or leaks on your perfectly pressed white shirt. Plus, you don't have to search high and low for a missing pen cap to prevent unsightly stains.

Economical Bulk Buy
This 18-pack box makes it simple to find a replacement pen when you lose one or restock someone's desk when a pen runs out of ink. Never miss a beat by simply pulling out another pen to continue writing.