Navigate to Top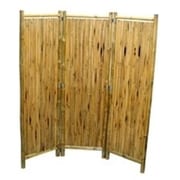 Bamboo Fifty Four 3 Panel Screen with Small Round Sticks 63"H x 60"W (BMBOO154)
Item : 1878811
With this foldable 3 Panel Bamboo Screen, you can separate rooms, or block noise and light.
This screen is made from real bamboo, and is a beautiful addition to any home decor.
If you are adding this to your home decor, it pairs perfectly with the wine racks and tables by Bamboo 54, and as an eco-friendly alternative to plastic and wooden screens, you can do your part to reduce your carbon footprint in style.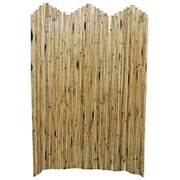 Bamboo Fifty Four Flexible Bamboo Screen with Stand (BMBOO155)
Item : 1878810
With this foldable natural bamboo screen, you can separate rooms for any function
This screen is made from real bamboo and is a beautiful addition to any home decor
This bamboo screen is a flexible accessory for partitioning rooms any way you need