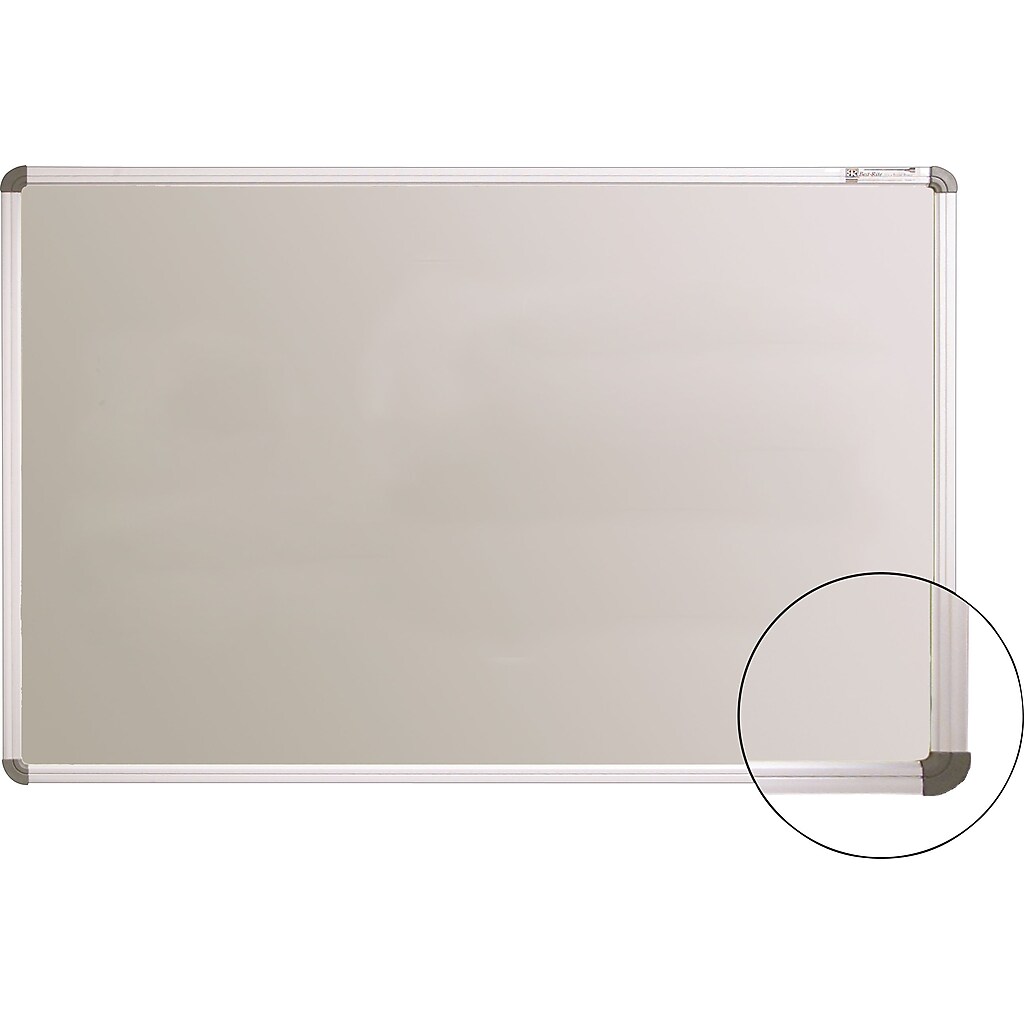 Best-Rite Projection Plus Dry-Erase Board, 8' x 4'
Item #: 670451
| Model #: BRT28200
This item is out of stock for delivery
About this product
Best-Rite® Projection Plus® Dry-erase board with aluminum frame measures 8' x 4' and includes injection molded, magnetic marker tray and Rite-On™ markers.
Best-Rite® Projection Plus® Dry-erase board measuring 8' x 4' requires cleaning with a damp cloth for optimum use. Dry-erase board includes easy mounting system and Z as well as L brackets.
This low-gloss porcelain steel surface reduces glare and maximizes visibility, allowing your audience to focus on key points.

Premium porcelain board with magnetic capabilities

Durable aluminum frame

Light gray

Includes full-length map rail and accessory tray with new Dura Safe™ corners

Ideal for boardrooms, conference rooms, classrooms and training rooms

50-year mfr. limited warranty
Multiple UsesBrainstorm ideas, post graphics, or host an audio/visual presentation with this Best-Rite Projection Plus dry-erase board. Its versatile surface serves as a dry-erase board and a bulletin board, and can also be used for projecting images for stunning interactive presentations. The light gray color reduces glare by 60 percent, making it easier for your staff to see what is posted on the board. Convenient FeaturesStore your markers with the included magnetic marker tray that can be moved anywhere on the board for your convenience. This dry-erase board also comes with Rite-On markers, so you have all the tools you need for stunning presentations and productive idea sessions all in one box. Easy InstallationUse the included Z-shaped and L-shaped mounting brackets to secure your Best-Rite Projection Plus dry-erase board to your office or conference room wall. The simple installation steps make it easy to get your new bulletin board ready for your next staff meeting.