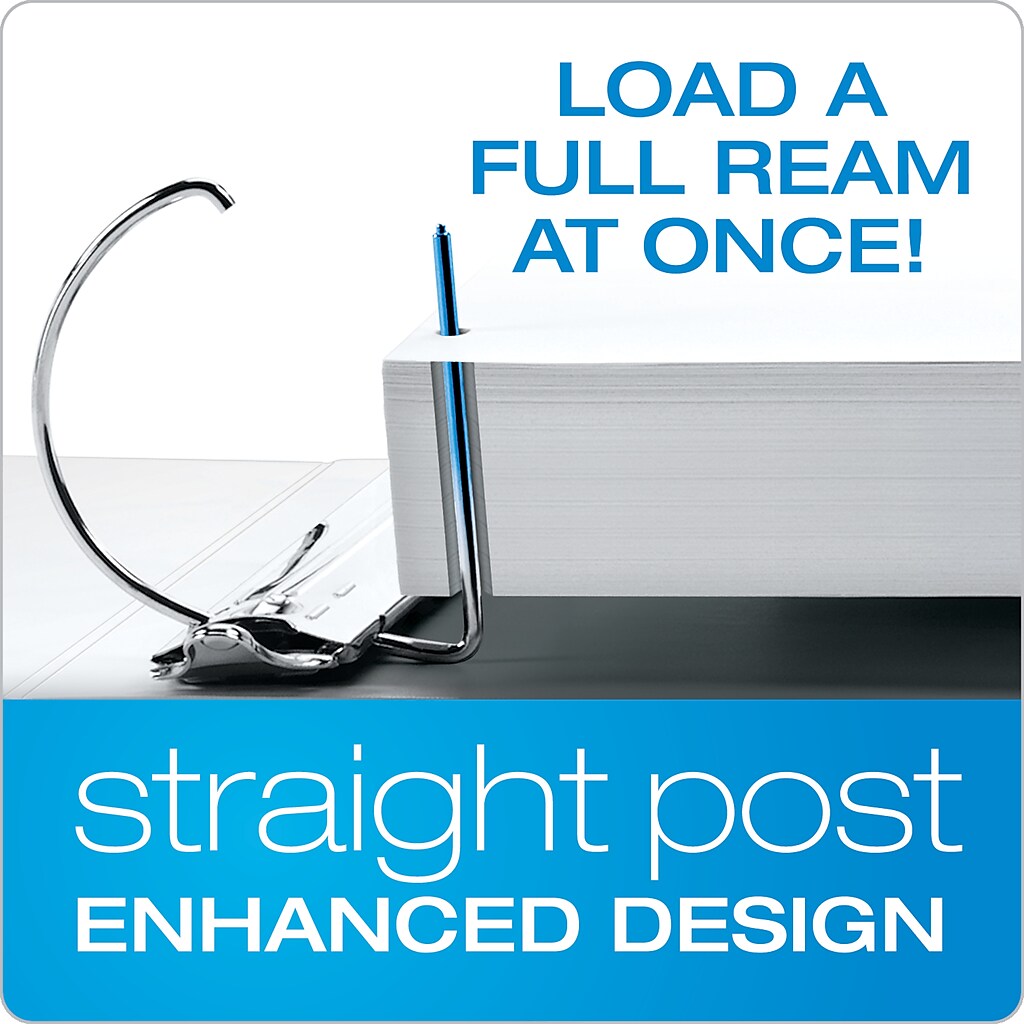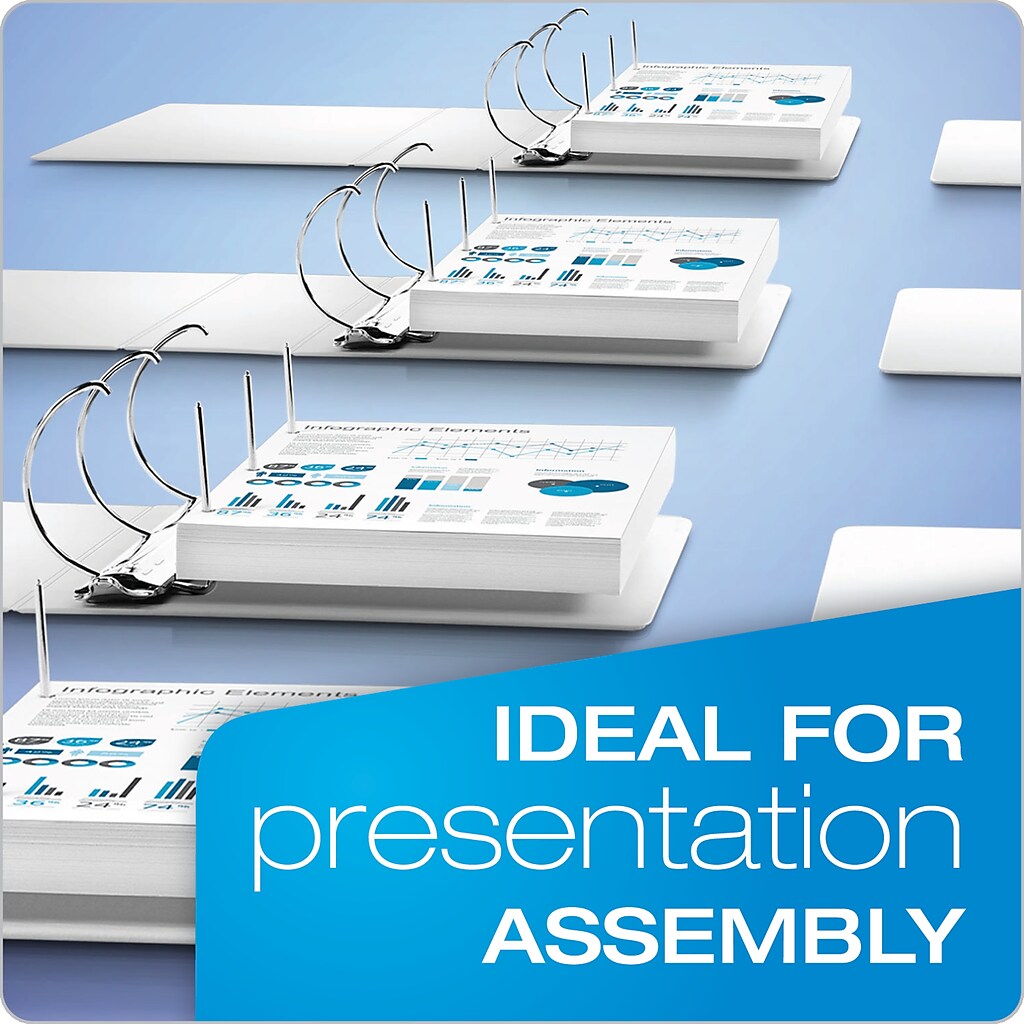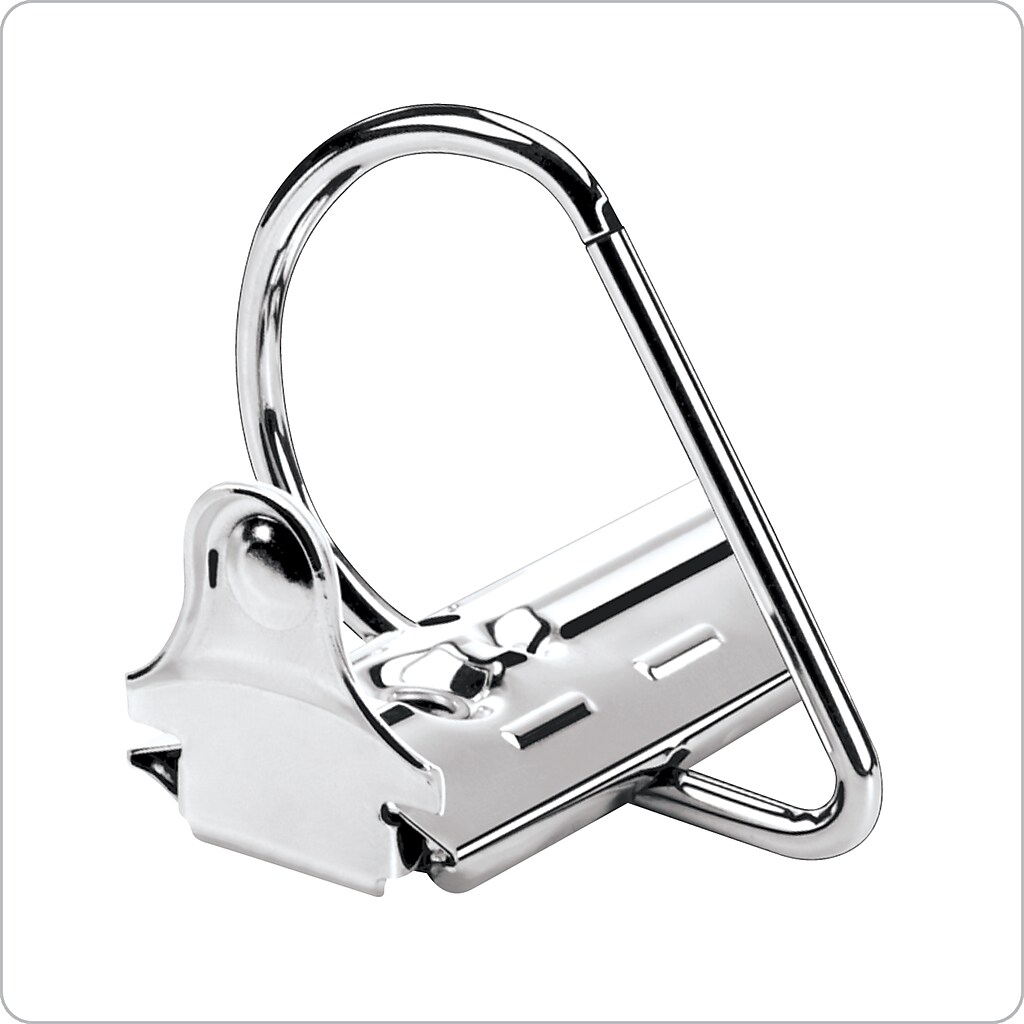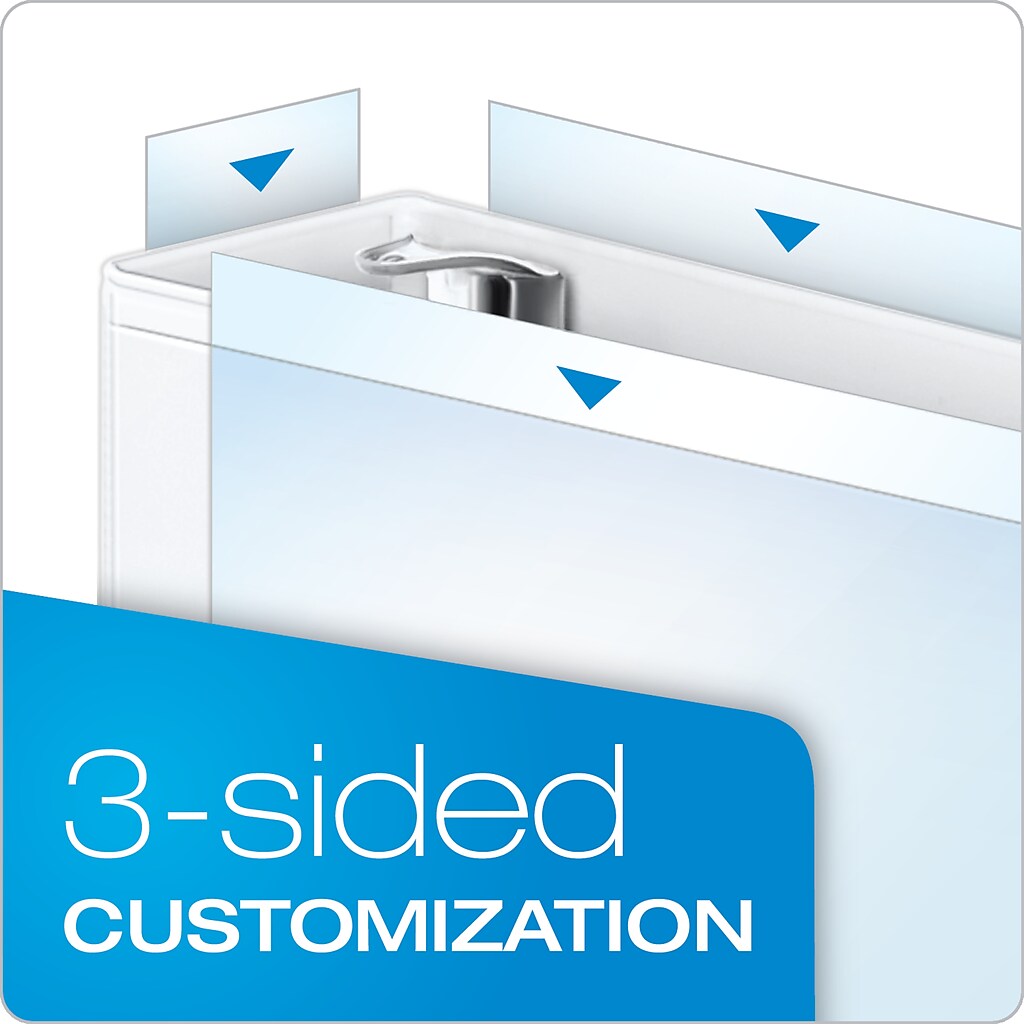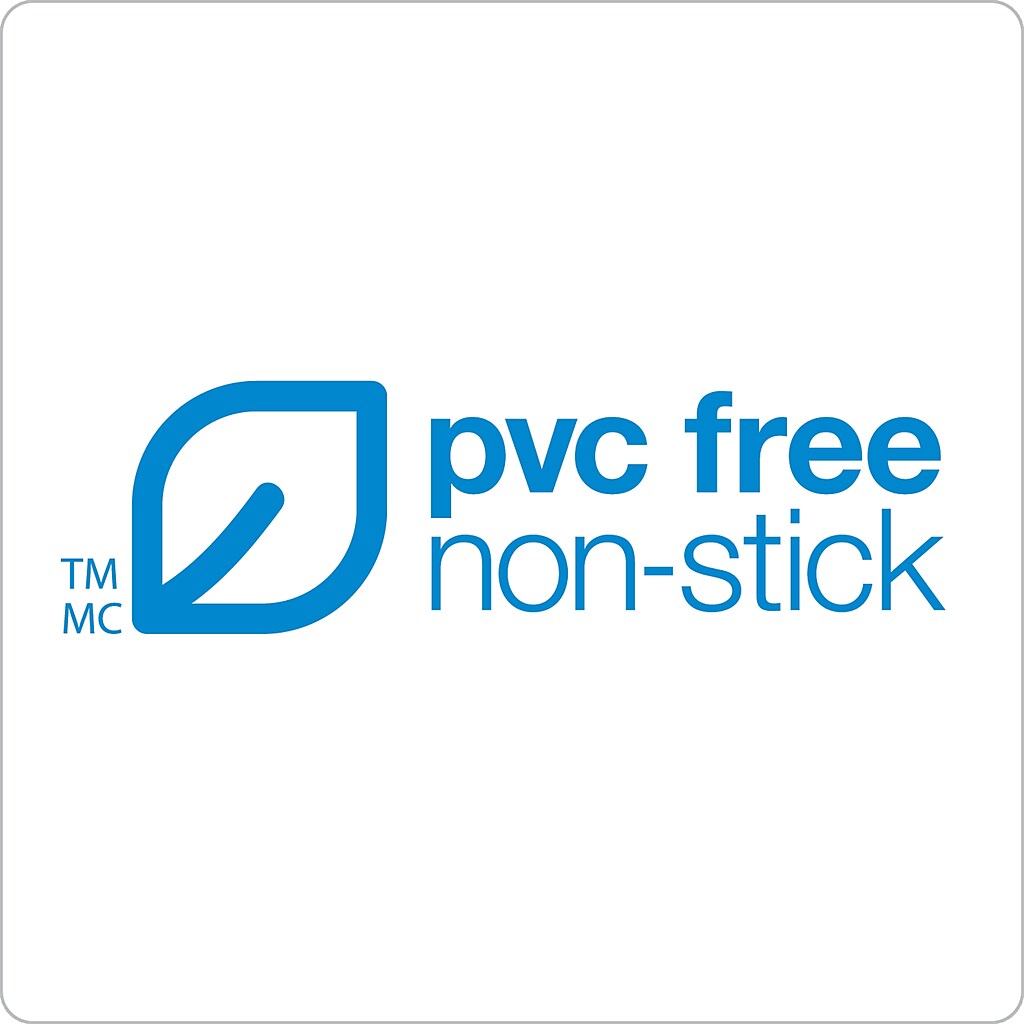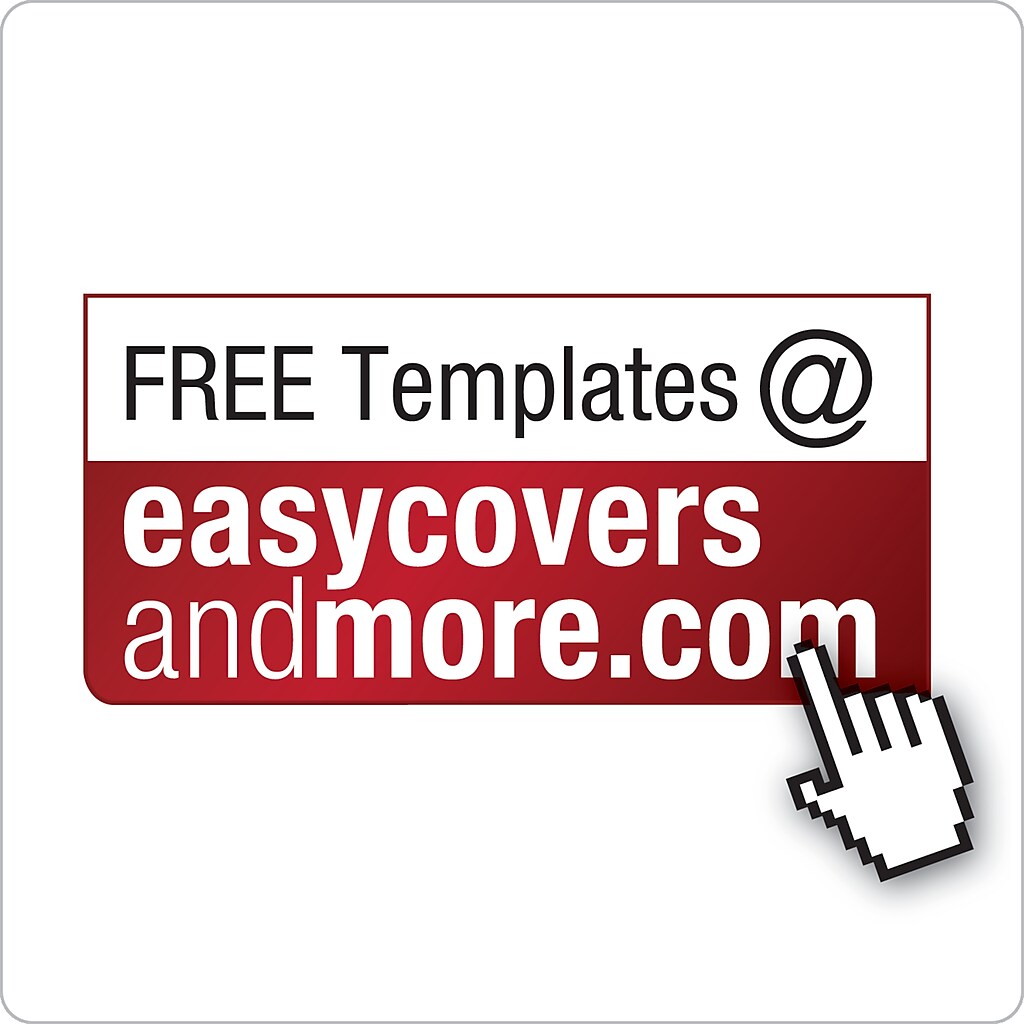 Cardinal® ExpressLoad™ ClearVue™ 5" Ring View Binder, White (49150)
Item #: 943639
| Model #: 49150
About this product
Cardinal ExpressLoad ClearVue 5-inch D ring view binders feature non-stick, PVC-free construction for protected storage of documents and photos.
Protect your documents with Cardinal ExpressLoad ClearVue 5-inch D ring view binders. Strong and durable, this high-capacity binder is non-stick for dependable use with photographs, print-outs and hand-written pages. A non-glare overlay lets you add inserts to the front cover, back and spine for a completely custom look, and horizontal interior pockets at the front and back hold your notes when you're in a hurry. Slanted D-rings speed up page additions and lock closed for secure travel.
D-ring binder in white holds up to 975 letter-size pages

Dimensions: 5.8" x 11.6" x 13.6"

Three rings lock closed for secure use

PVC-free poly construction for durability

Two horizontal interior pockets hold unpunched pages, CDs and business cards

Clear, non-glare overlay accommodates inserts at the front, back and spine for customization

Non-stick material won't smudge or lift away toner and ink

Good for storing photographs and printed materials

Cold-resistant to 5 degrees F

D-rings feature a straight post for easy loading and a curved ring for smooth-turning pages


Large Capacity
Load your biggest projects into this Cardinal 5-inch view binder. The high-capacity binder accommodates up to 975 pages, enough to organize long-term business strategies, corporate records or stacks of school handouts. You can also create a dedicated filing system for documents you need on the go, such as training guides, portfolios and research.

Heavy-duty Construction
Made from tough poly, this binder holds up to frequent use and prevents damage to delicate items. The PVC-free construction is non-stick, so ink and toner won't smudge or transfer to the binder. A heavy-duty cover, back and spine keeps your documents protected even when your transporting them, and the binder is cold-resistant to five degrees Fahrenheit, making it a good bet for storage.

Smooth Turning
Turn the page easily with this Cardinal view binder. The three D-rings feature a curved shape that facilitates smooth page-turning and lets you skip ahead without sticking. The straight side of the D-rings streamlines loading, allowing you to add or remove papers in seconds.