Navigate to Top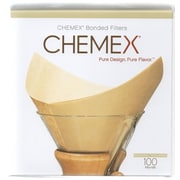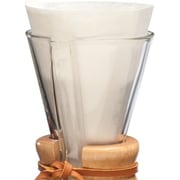 Chemex Bonded Filters Unfolded Half Moon 3 Cup, White (FP-2)
Item : 24117318
Guaranteed not to burst under the weight of the liquid during filtration, and not to break when lifting out the grounds.
The Chemex half-moon filter is easy to fold into a cone shape.
This shape assures uniform extraction because the water filters through all of the grounds on its way to the apex of the cone.