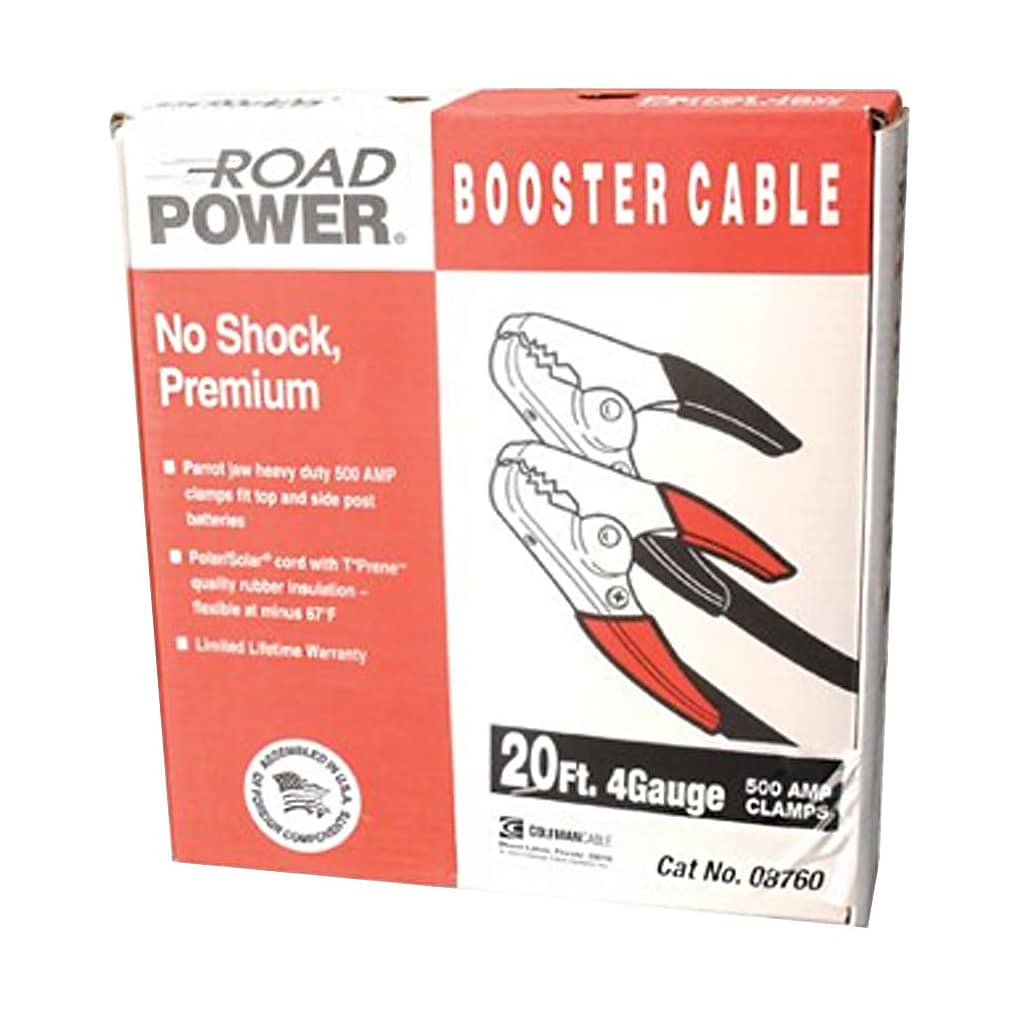 Coleman® 08765 Booster Cable W/Parrot Jaw Clamp, 12'(L)
Item #: 154198
| Model #: 172-08765
This item is out of stock for delivery
About this product
Coleman® 08765 Booster Cable is a 12-feet long, 4 gauge booster cable with parrot-jaw clamps that are equipped with non-slip, vinyl-coated hand grips.
Coleman® Booster cable in red color with parrot clamp measures 12' and features oil, chemical, water resistant wire. Cable has current rating of 500 A, 4 AWG wire and finds application to transfer power for 6 volt or 12 volt batteries.
Length: 12'

Amp rating: 500 A

Wire size: 4 AWG

Red

T-Prene® jacket remains flexible even in extreme cold temperatures

Wire jacket material is oil, chemical and water resistant

With non-slip vinyl-coated hand grips

Clamps manufactured from tough zinc-plated steel with serrated jaws

No-Tangle™

Applications: Transfer power for 6 volt or 12 volt batteries, fts top post and side terminal batteries

Made in USA

Industry approvals: SAE standards, RoHS compliant

Weight: 6.5 lbs.