Navigate to Top
Enjoy reading and collecting comics and graphic novels as a pastime, or use them to enhance in-class lessons. Choose fun reading materials or educational comics that impart information in an entertaining way. Great art and compelling story lines combine seamlessly in comics and graphic novels.

Make Reading Fun
Comics and graphic novels make reading fun for kids and adults who prefer colorful pictures over words. Interesting images help retain student attention, so reluctant readers can get through an entire book without feeling pressured. Get kids interested in improving their literacy skills by providing comic books that make them want to continue reading the entire series.

Learning Materials
Help kids learn more about community safety, social interaction, and emotional control with comics and graphic novels aimed at children. Visual examples let kids imagine themselves in specific situations, which makes the concepts easier to grasp, and you can combine a selection of comics, textbooks, and education books to create a comprehensive lesson that appeals to a wide range of students. Medical comic books introduce children to a disease or procedure in a way that is accessible to younger patients.

Classic Tales
Comics and graphic novels that feature well-known characters encourage kids to explore topics they might not look at otherwise and make kids eager to read. Graphic stories that retell classic tales from literature add an extra element to your lessons and let students investigate how the same story can be told in multiple ways. Books that delve into the creation of popular comics give students insight into the writing process and teaches them what it takes to bring a graphic novel concept from idea to finished product.






More
Less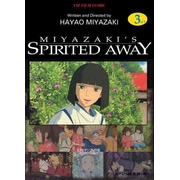 Spirited Away, Vol. 3
Item : 1218458
Author Name: Hayao Miyazaki
Publisher: VIZ Media LLC
Publishing Date: December 08, 2002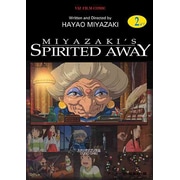 Spirited Away, Vol. 2
Item : 1218459
Author Name: Hayao Miyazaki
Publisher: VIZ Media LLC
Publishing Date: September 08, 2002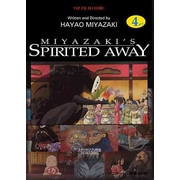 Spirited Away, Vol. 4
Item : 1218335
Author Name: Hayao Miyazaki
Publisher: VIZ Media LLC
Publishing Date: January 08, 2003