Navigate to Top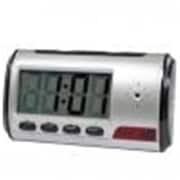 Cutting Edge Products CEDVRMFC Digital Alarm Clock DVR 4GB Video Camera with Motion Detector
Item : 1878965
It is perfect for covert surveillance, such as keeping an eye on the babysitter, watching what employees are doing, etc.
There are many inferior units on the market that look similar to ours on the outside, but are much different on the inside.
Our high-quality DVR has several different recording options: regular recordings of sight and sound with the push of a button, sound only recording, still picture camera, or motion-detection recording.