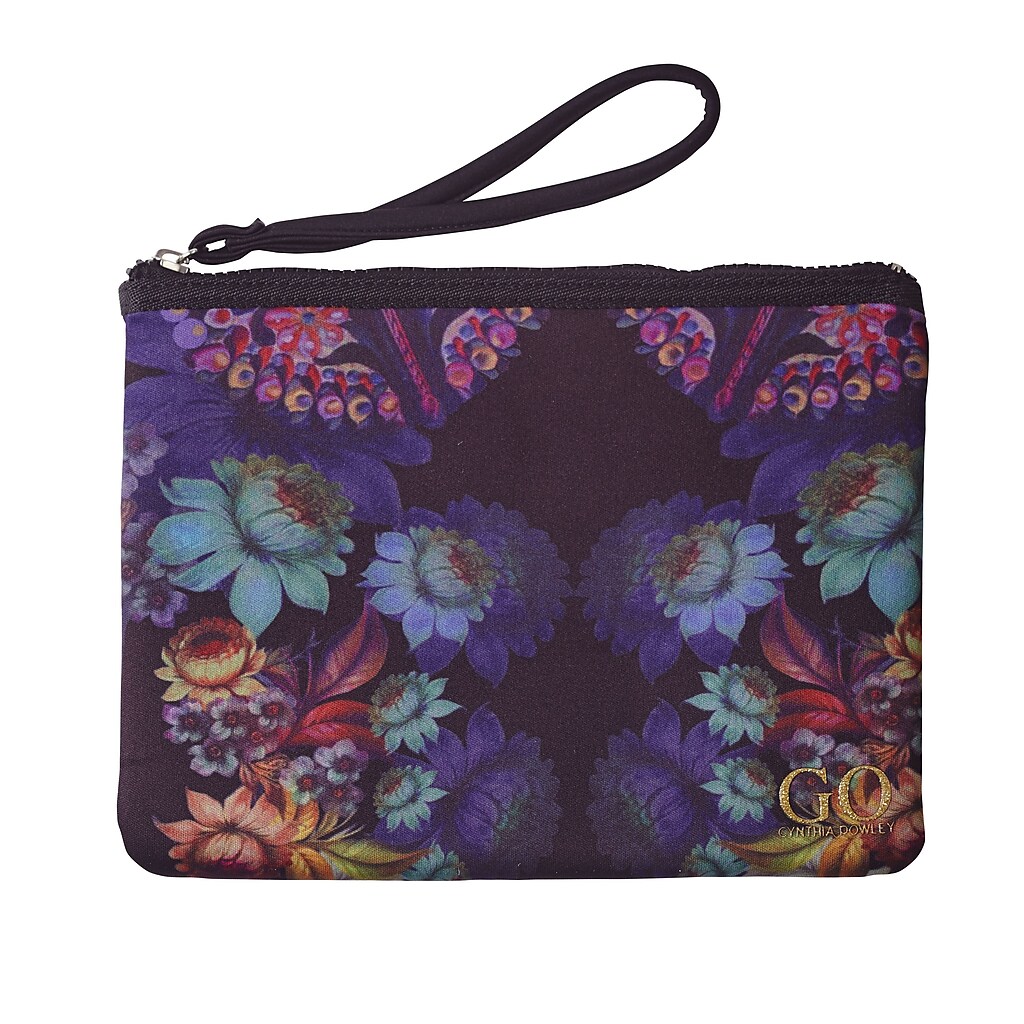 Cynthia Rowley Flat Pouch, Cosmic Black Floral, Neoprene (28779)
Item #: 1854298
| Model #: 28779
This item is not sold for delivery.
About this product
The Cynthia Rowley Cosmic Black Floral Flat Pouch is great to throw in your Cynthia Rowley Foldaway Tote when on the go!
This multifunctional pouch is great too carry personal items in as you travel, go to work, or go to and from school.
Lined with ripstop nylon

Dimensions: 9.25" L X 0.375" W X 7" H

Heavy gauge nylon zip top