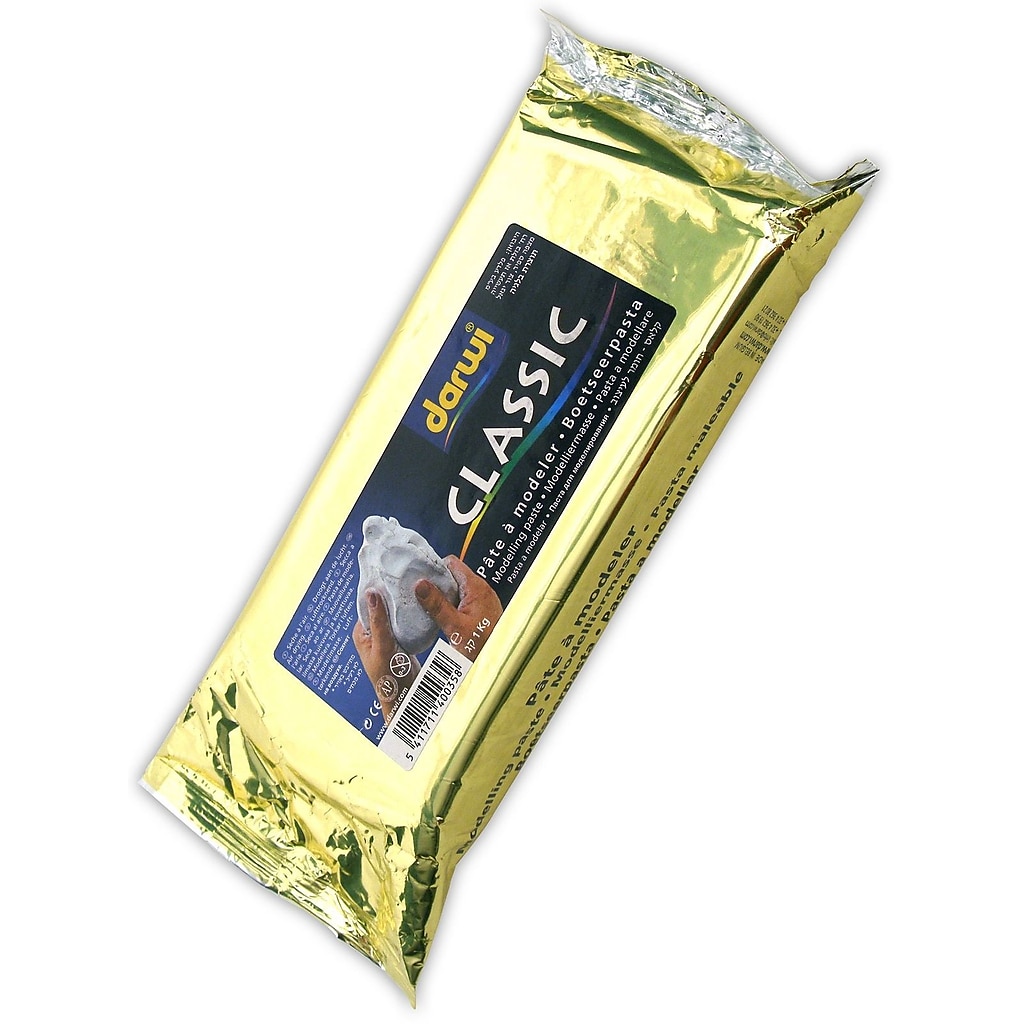 Darwi Modeling Compound 2.2 Lb. (DMC-1)
Item #: 2169066
| Model #: 41961
This item is out of stock for delivery
About this product
Darwi is a white modeling compound that is nontoxic and completely hardens with very little shrinkage after air drying for about 24 to 48 hours. No firing required. Darwi sticks to most materials, including glass, plastic, and metal; it has numerous uses and applications. Use as modeling or sculpting medium, or in the repair of picture or mirror frames. Because Darwi is heat proof after hardening, it can also be used to make molds for casting metals.
Non-toxic

Air-dries in about 24-48 hours

No firing require

Very little shrinkage

Sticks to most materials

Use to sculpt, repair frames or make casting molds

Heat proof after hardening

size: 2.2 lb.