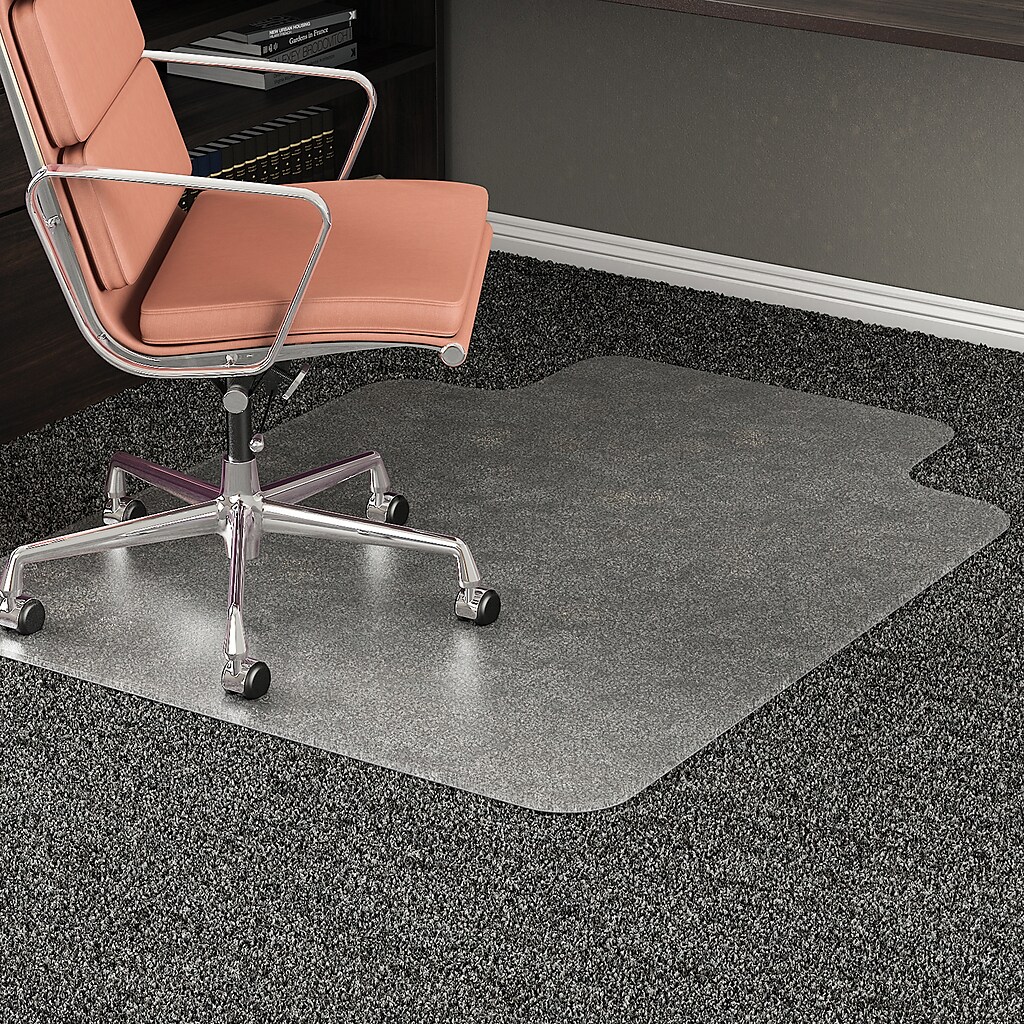 RollaMat™ Studded Beveled Mat for Medium Pile Carpet, 45 x 53", Clear
Item #: 918967
| Model #: CM15233
This item is out of stock for delivery
About this product
deflect-o® RollaMat™ Clear Chair Mat is designed for medium pile carpeting. It is made from virgin vinyl compounds that produce a transparent color, allowing the beauty of your carpeting to show through.
Deflect-O RollaMat Chair mat in clear color measures 45" x 53" and is made of protective vinyl for durability. Rectangular mat for medium pile carpeting features 25" x 12" lip with scuff resistant textured top surface for attractive look.
Dimensions: 53"L x 45"W

Lip size: 12"L x 25"W

Color: Clear

Made from protective vinyl

Rectangular/Lip shape

Transparent color allows carpeting to show through

Beveled edge for easier manueverability

Strong grip without piercing or damaging carpet backing

Textured top surface is slip-and-scuff resistant so your chair mat always looks brand new

For medium pile carpeting

Weight: 18 lbs.