Navigate to Top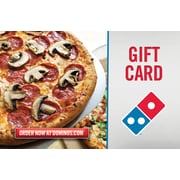 Domino's® Gift Cards
Item : SS2043060
Multiple denominations available.
Redemption: In store and Online.
Redemption Details: Print certificate or provide your 19 digit gift card number and 4 digit pin over the phone, online, or in-store.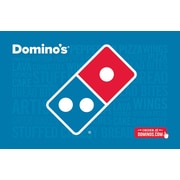 Domino's Gift Card
Item : SS6071525
No expiration dates
Gift Cards and phone cards are non-refundable and non-returnable. They are valid only at the retailer or service provider listed on the card. Prepaid cards cannot be redeemed for cash. Specific terms and conditions are included with each card.