Navigate to Top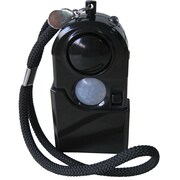 FireKing Personal Alarm
Item : 2398811
Personal alarm can be quickly activated by pulling the alarm cord located on the top of the unit. Infrared sensor detects motion up to 9 FT away.
Built-in panic alarm lets you quickly emit an attention-grabbing alarm in an emergency. Convenient wrist strap ensures alarm is always within reach.
Bright white LED flashlight can be used to illuminate darkened doorways, car-key slots or to help you find your way in a power outage.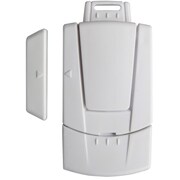 FireKing Magnetic Door & Window Contact Alarm
Item : 2398813
110-decibel alarm delivers a loud alert signal to notify you and scare off potential intruders. Door/Window Alarm, Magnetic, White
Versatile construction can also be used on medicine cabinets, sliding doors, showcases, cash registers and more.
Easy-to-use design quickly activates when the deactivation key is inserted.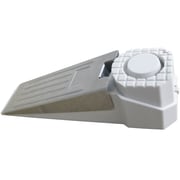 FireKing Door Stop Alarm
Item : 2398812
For added security, the soft, tacky rubber base stops any door even on very slippery floors. Door Stop Alarm, White
Easy-to-set-up design does not require any wires or complicated installation
120 dB alarm audibly notifies you and scares off potential intruders