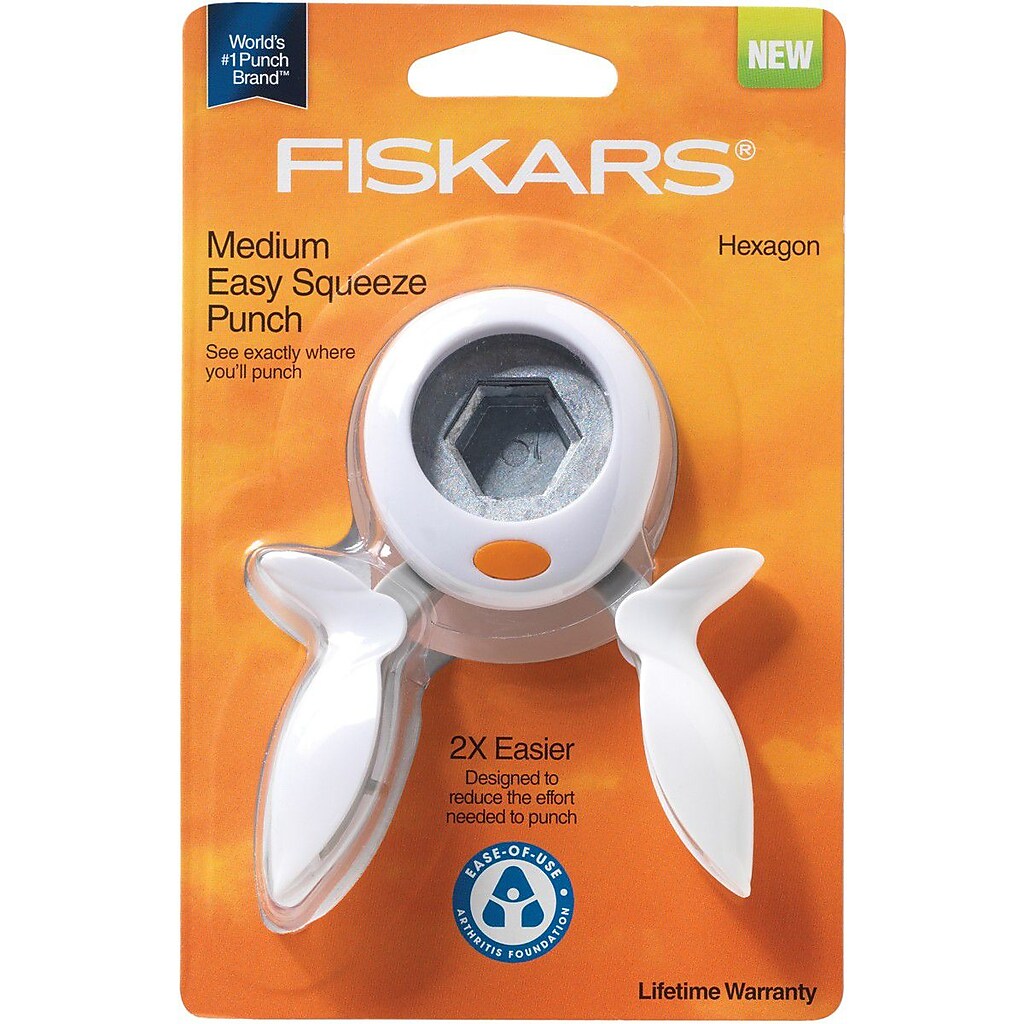 Fiskars® Squeeze Punch, Medium Hexagon, 1"
Item #: 868245
| Model #: SQM-9070
This item is out of stock for delivery
About this product
Fiskars® Hexagon squeeze punch endeavors clean medium punched-out designs that adds charm for homemade cards, scrapbook pages and collages.
Fiskars® Hexagon squeeze punch fits inside a 1" circle and makes it perfect for extended use. Punch with easy-to-squeeze design has ergonomic handle that offers comfort and controls for mistakes free results.
Use cleanly punched-out designs as embellishments on homemade cards, scrapbook pages, collages and much more

Unique design makes it up to 2X easier to punch shapes than other shape punches on the market

Only punch brand to be awarded the Arthritis Foundation® Ease-of-Use Commendation

Open head lets you see exactly where you are punching to eliminate mistakes

Easy-to-squeeze design makes it ideal for extended use

Ergonomic handles provide comfort and control for mistake-free results

Nests with other punches for compact, convenient storage

Printed shape provides easy identification to help you find the punch you're looking for quickly

Medium punch design fits inside a 1" circle

For use with 65-lb. cardstock or lower

Lifetime warranty