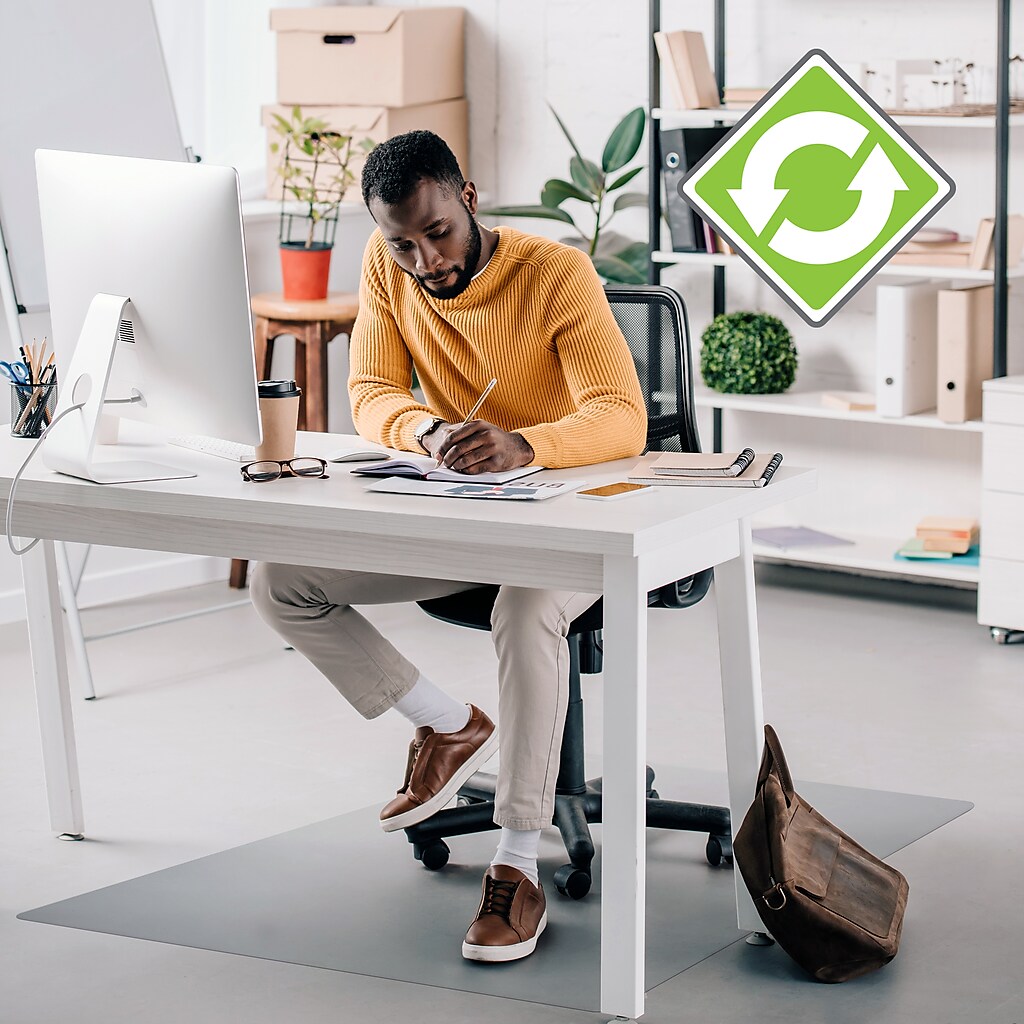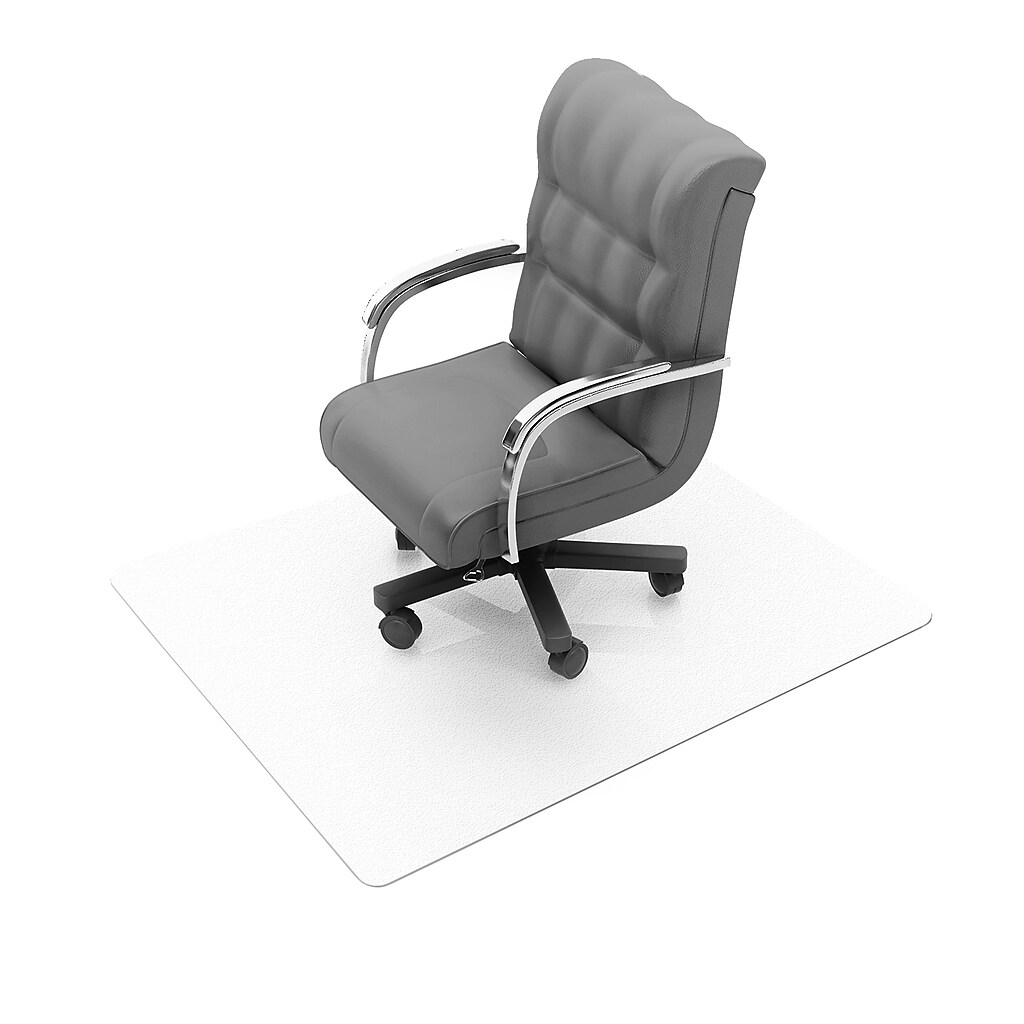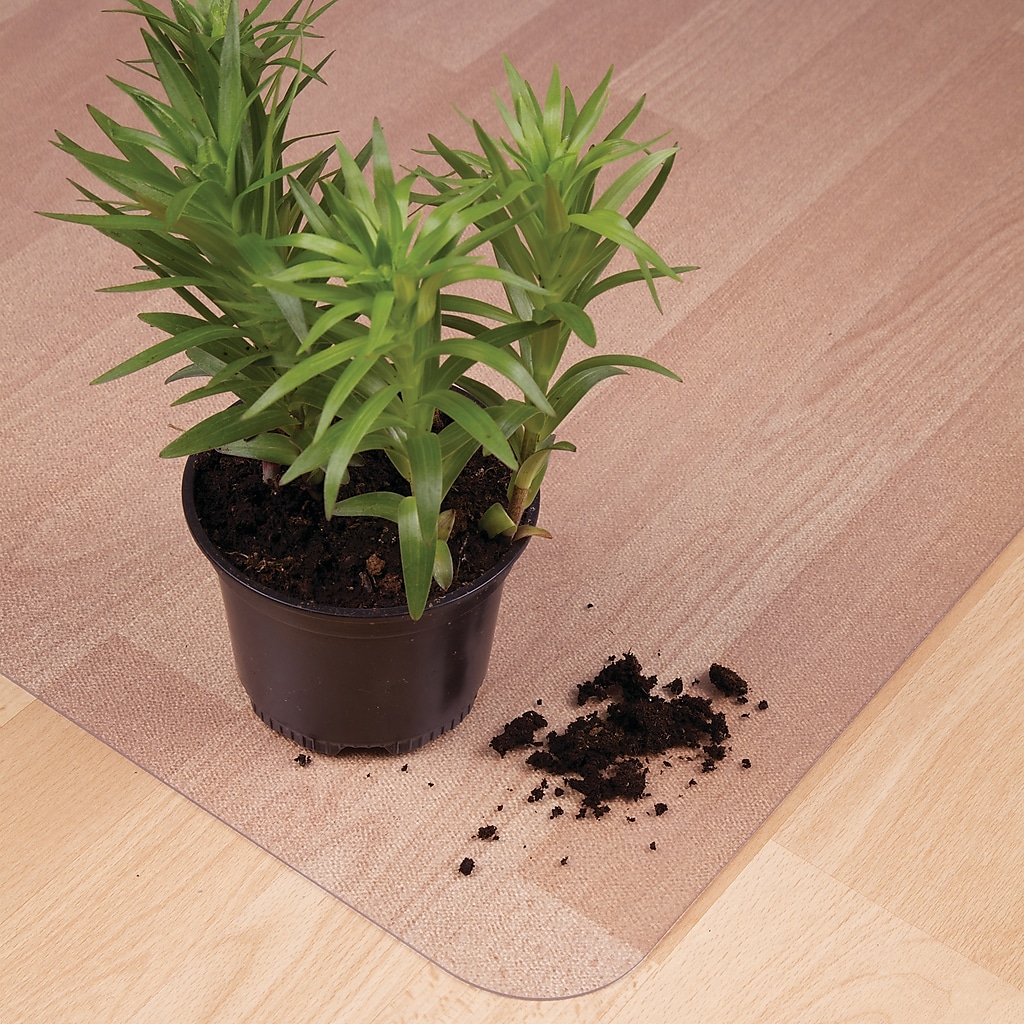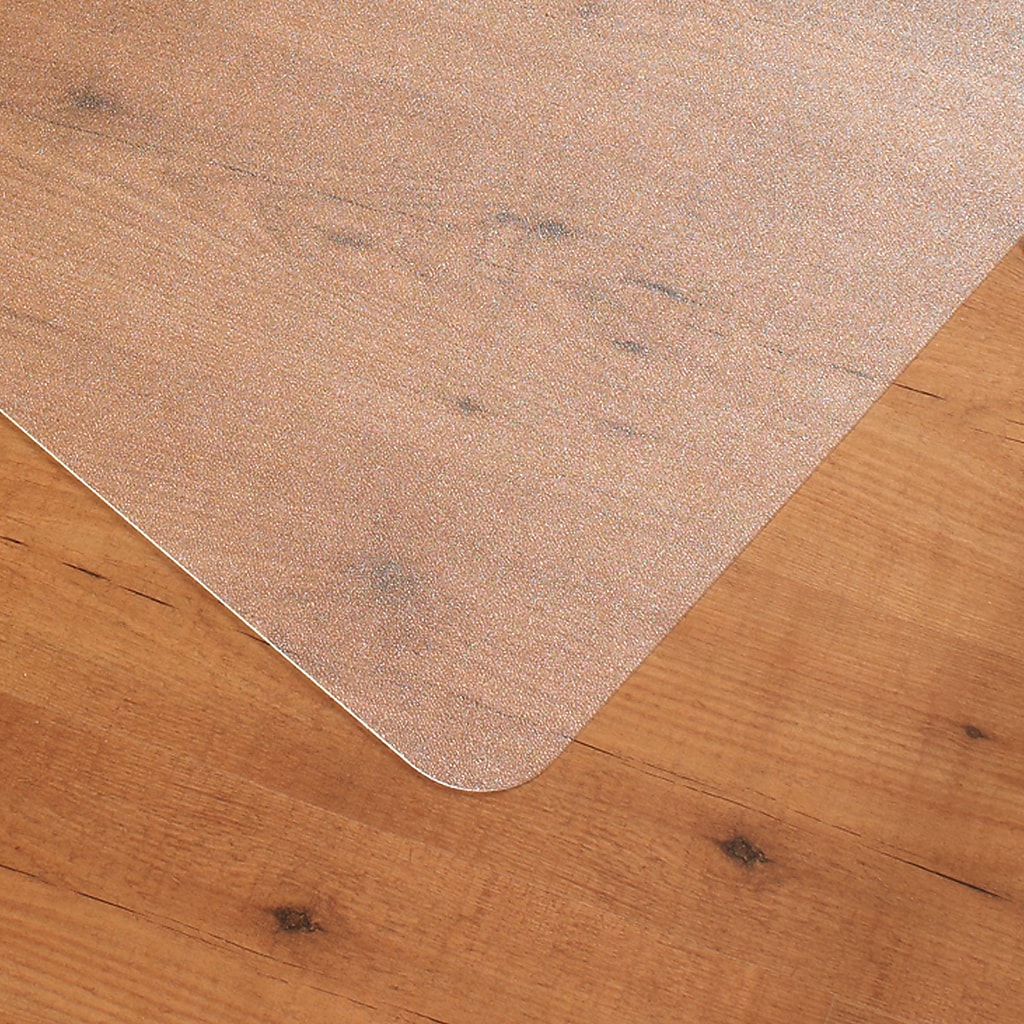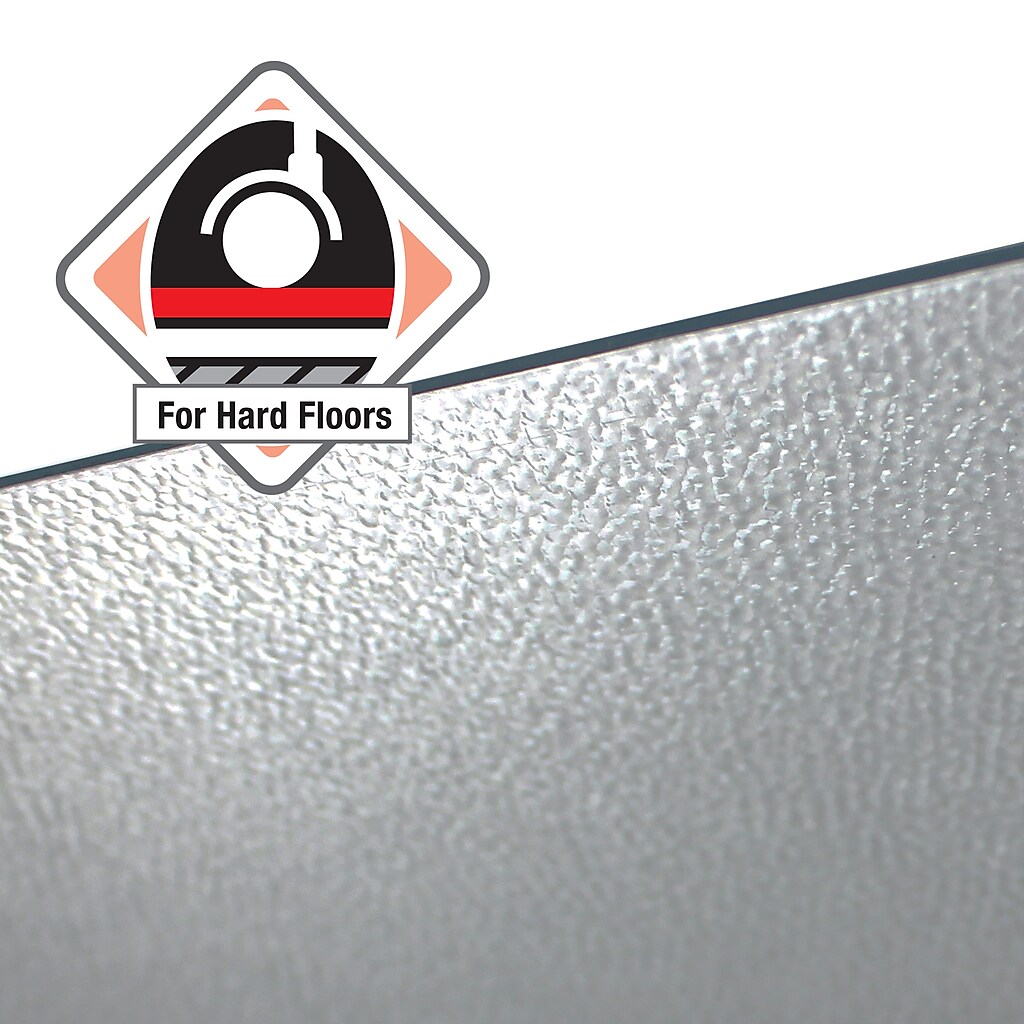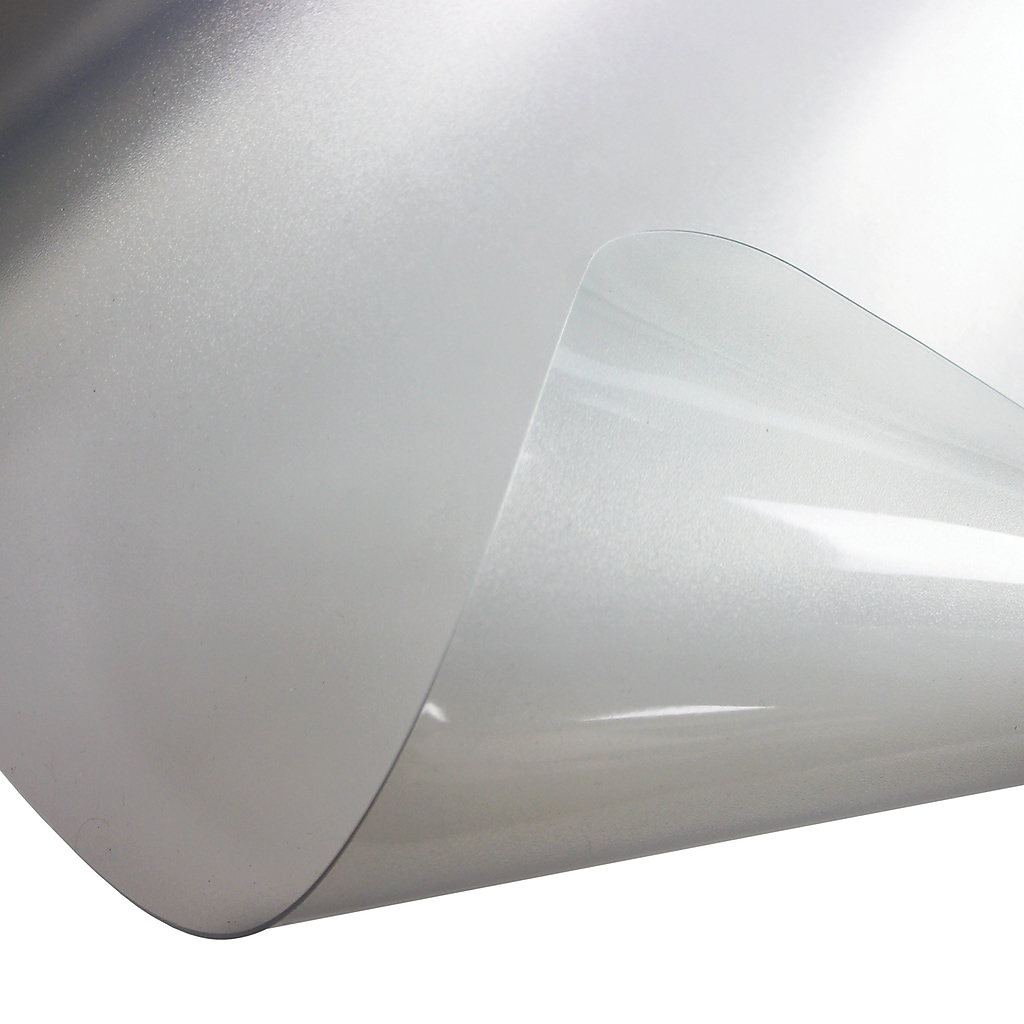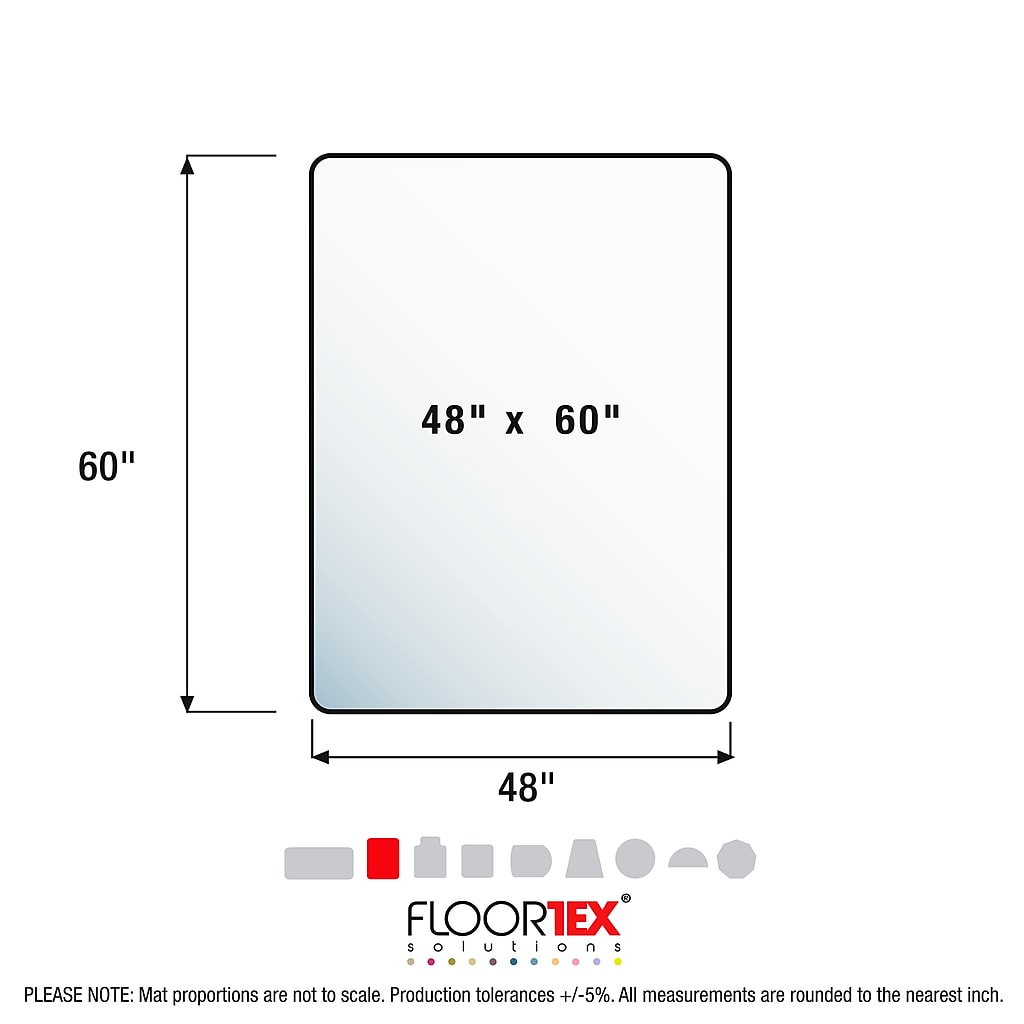 Floortex® Ecotex® Anti-Slip 48" x 60" Rectangular Chair Mat for Hard Floors, Recycled PET (ECO4860AEP)
Item #: 922455
| Model #: ECO4860AEP
$87.59
*Handling Fee applies
This item requires special handling. A fee will be added to your order for this item. Handling fees are non-refundable.
About this product
Floortex Ecotex Revolutionmat, Manufactured from 100% recycled post consumer PET.
Extremely durable, slightly tinted and 100% recyclable. Helps reduce your carbon footprint; Smooth back ensures a stability for use on hard floors.
Rectangular Chair Mat 48" x 60"

Made from post-consumer recycled PET reclaimed from recycled bottles. 100% PVC free. Produced using 25% renewable energy. 100% recyclable. Mat thickness - 0.07"

Anti-Slip coating for added stability on hard floors. Please note that the smooth side of this mat should be face down on the floor for optimum results

Straight Edge