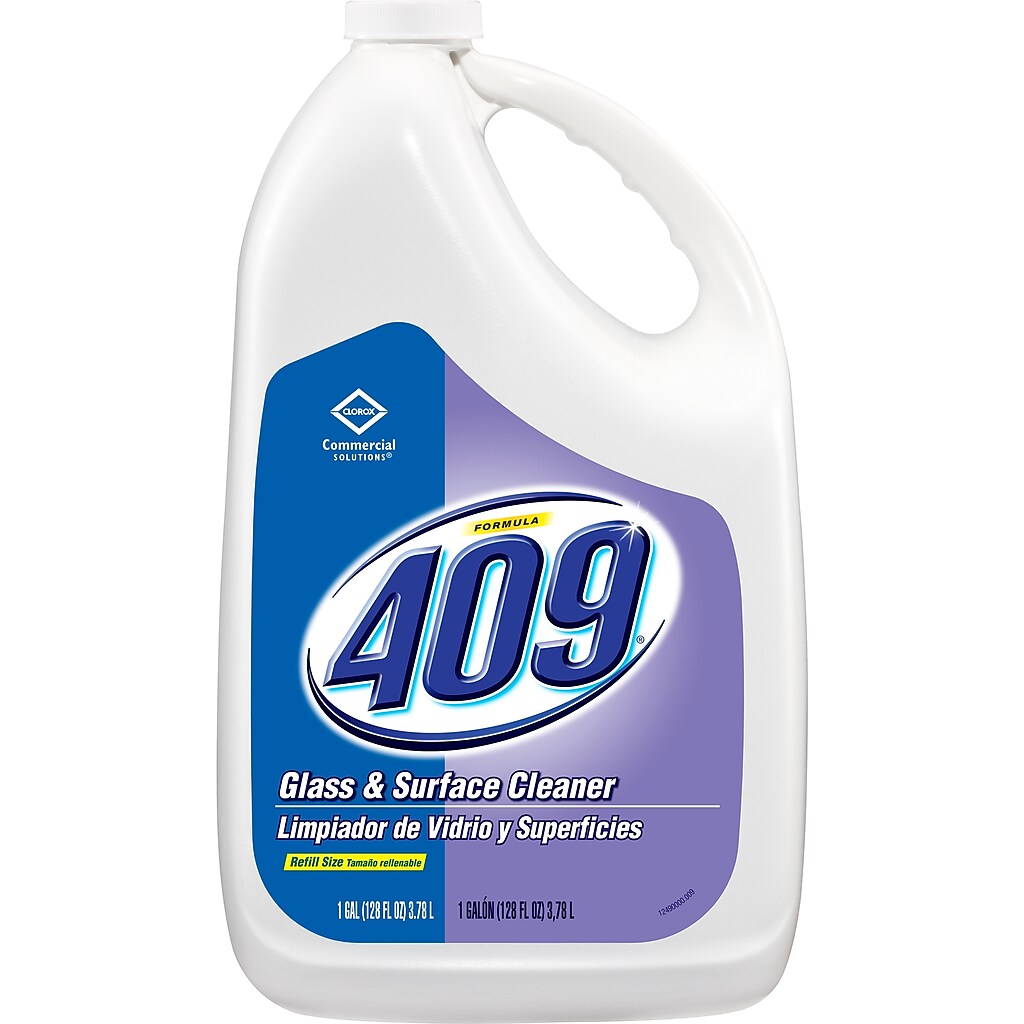 Formula 409 Window & Glass Cleaner, Clean, 128 oz. (03107)
Item #: 848251
| Model #: CLO03107
This item is out of stock for delivery
About this product
Make cleaning easier with this 128-ounce refill bottle of Formula 409 glass and surface cleaner.
Cut through grime for a streak-free shine with this powerful glass and surface cleaner. It quickly removes unsightly grease, fingerprints and smudges to keep your office or commercial kitchen looking pristine. Keep glass, mirrors and stainless steel spotless when you use this Formula 409 surface cleaner.
Liquid cleaner with clean scent quickly cleans glass and surface to a shine with no filming or streaking, even with grease and grime

128 oz. capacity

Sold individually

Removes smudges, fingerprints and more - fast

Ideal for use in commercial kitchens, offices, schools and other business facilities

Keep out of reach of children

Shelf life is 12 months
Usage Directions:
Cleaning Instructions: Use full strength. Spray Clorox Commercial Solutions Formula 409 Glass & Surface Cleaner directly onto surface and wipe clean. No rinsing required. Note: Do not use on film-tinted windows. Usage: Windows, glass, mirrors, countertops, tabletops, stainless steel.
Ingredients: Water, Dimethicone/Silica/PEG Distearate Antifoam, Ethanolamine, Fragrance, Lauramine Oxide, Liquitint Blue HP Dye, Tetrapotassium EDTAContains no phosphorus
Warnings: KEEP OUT OF REACH OF CHILDREN

Safety Data Sheet