Navigate to Top
Staples has over a dozen putty, super glue, adhesive, rubber cement and other glue products for your home or office. We have paste and glue from affordable and quality brands like Elmers, Avery, OIC, 3m, Scotch, and Glue Dots.


For a variety of materials. Whether you need to glue cardboard, fabrics, paper, photos, or anything else, our glues have a large variety of applications to match your project.
Broad selection. Staples has a broad selection of glue and adhesive products like spray, tape, liquid, stick, tube, pen, permanent, and reusable.
Heavy duty glue. For heavy duty projects, we have a selection of super-glue and hot glue that can be used on wood, metal, and plastic.
More
Less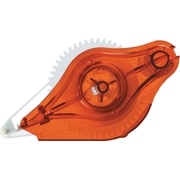 Tombow® Xtreme Adhesive Tape Runner Refill, 0.3" x 472"
Item : 1114426
High performance adhesive for craft, school and home projects
Five times stronger than standard glue tape
Adheres to a variety of surfaces such as glass, metal, paper, card stocks, plastics, foil, glitter, fabrics, ceramics, and rubber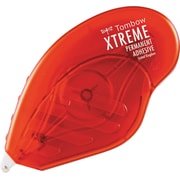 Tombow® Xtreme Adhesive Tape Runner, 0.3" x 472"
Item : 1114425
High performance adhesive for craft, school and home projects
Five times stronger than standard glue tape
Adheres to a variety of surfaces such as glass, metal, paper, card stocks, plastics, foil, glitter, fabrics, ceramics, and rubber