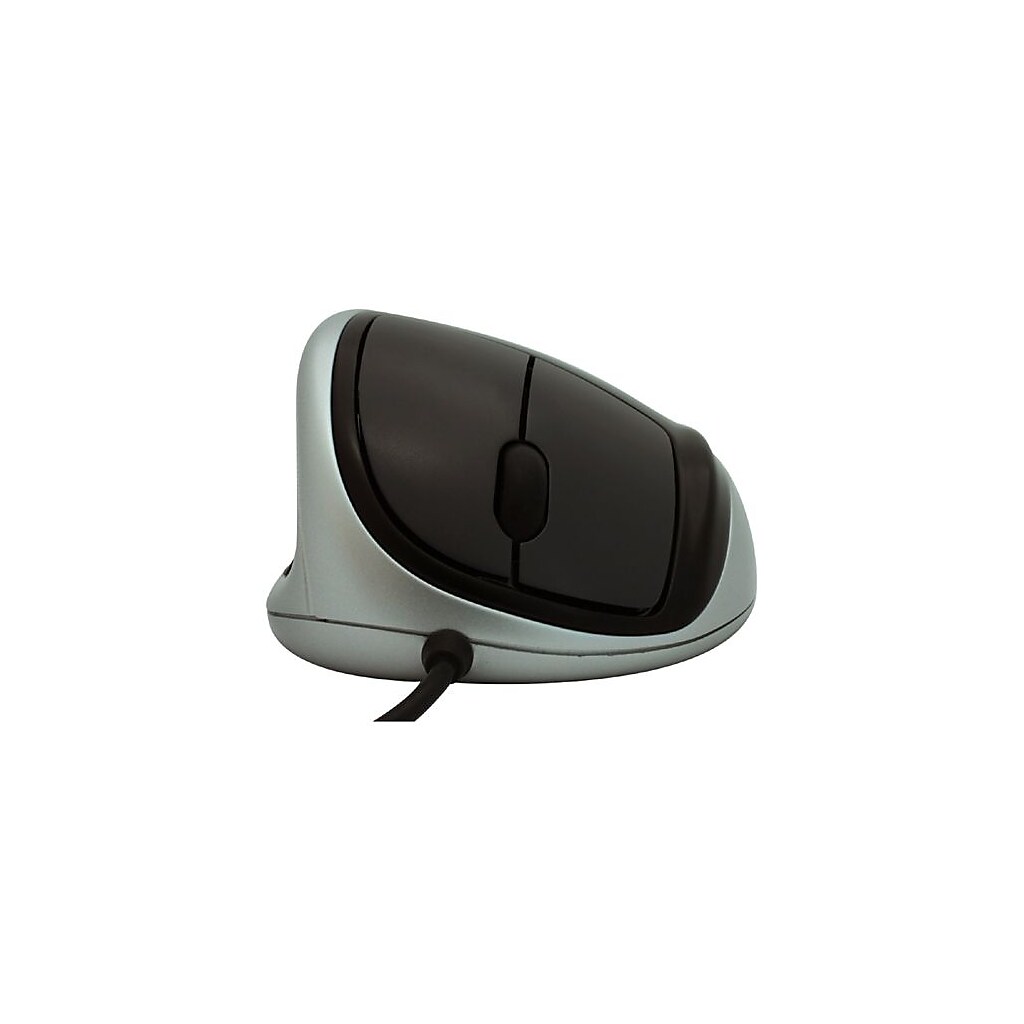 Goldtouch KOV-GTM-L Ergonomic Optical Mouse, Gray/Silver
Item #: IM19X9438
| Model #: KOV-GTM-L
This item is out of stock for delivery
About this product
There is no need to adapt to a radically new mouse orientation to gain ergonomic benefits. Unlike mice and joysticks that require a completely vertical orientation of the hand, the Goldtouch Ergonomic mouse positions the hand and wrist in a naturally sloping angle. The user is immediately oriented to the shape and angle of the mouse, and is therefore, immediately productive.
USB interface allows easy connectivity

Features optical resolution for silky smooth movement

From controlling text size to image zoom, opening or closing tabs, the featured scrolling wheel makes it a breeze to perform tasks quickly

With the ergonomic shape, the mouse easily fits in your left hand
Built for reliable network performance This optical transceiver is engineered to meet or exceed the industry's MSA (Multi-Source Agreement) standards. StarTech.com brings its established reputation for high-quality connectivity solutions to SFP transceivers, providing SFPs that match major OEM brands in performance and reliability. Committed to the highest standards, StarTech.com provides an extensive range of networking products including copper and fiber network cards, fiber media converters, Ethernet switches and wireless products. Convenient and scalable Delivering both convenience and scalability, this fiber transceiver is fully hot-pluggable, which enables you to install it without interrupting network traffic or having to reboot your equipment. It provides a versatile solution that's compatible with a wide range of networking equipment, allowing you to expand your network to remote segments cost-effectively. You can count on SFP1000LHST for reliable performance, backed by a lifetime warranty and free lifetime technical support.