Navigate to Top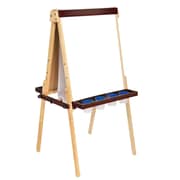 Wooden Floor Easel
Item : 44122
Deluxe easel features durable wooden construction and two work surfaces to be used by multiple children at once.
One side chalkboard the other magnetic, write-on/ wipe-off surface.
Complete with an 18" x 100' roll of art-grade paper.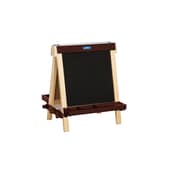 Wooden Tabletop Easel
Item : 44147
All ages
Attractive curtains to create the perfect storytelling
Great for storytelling, puppetry and dramatic play stage.