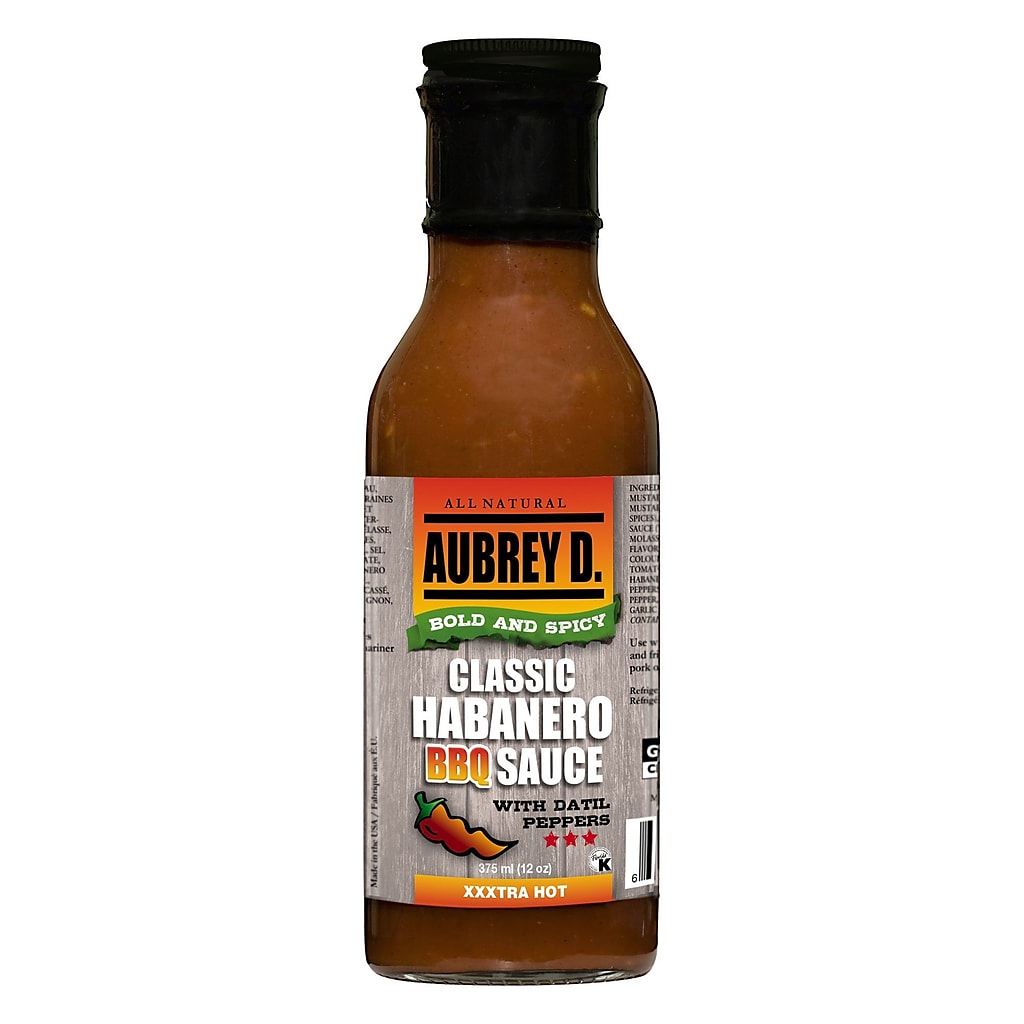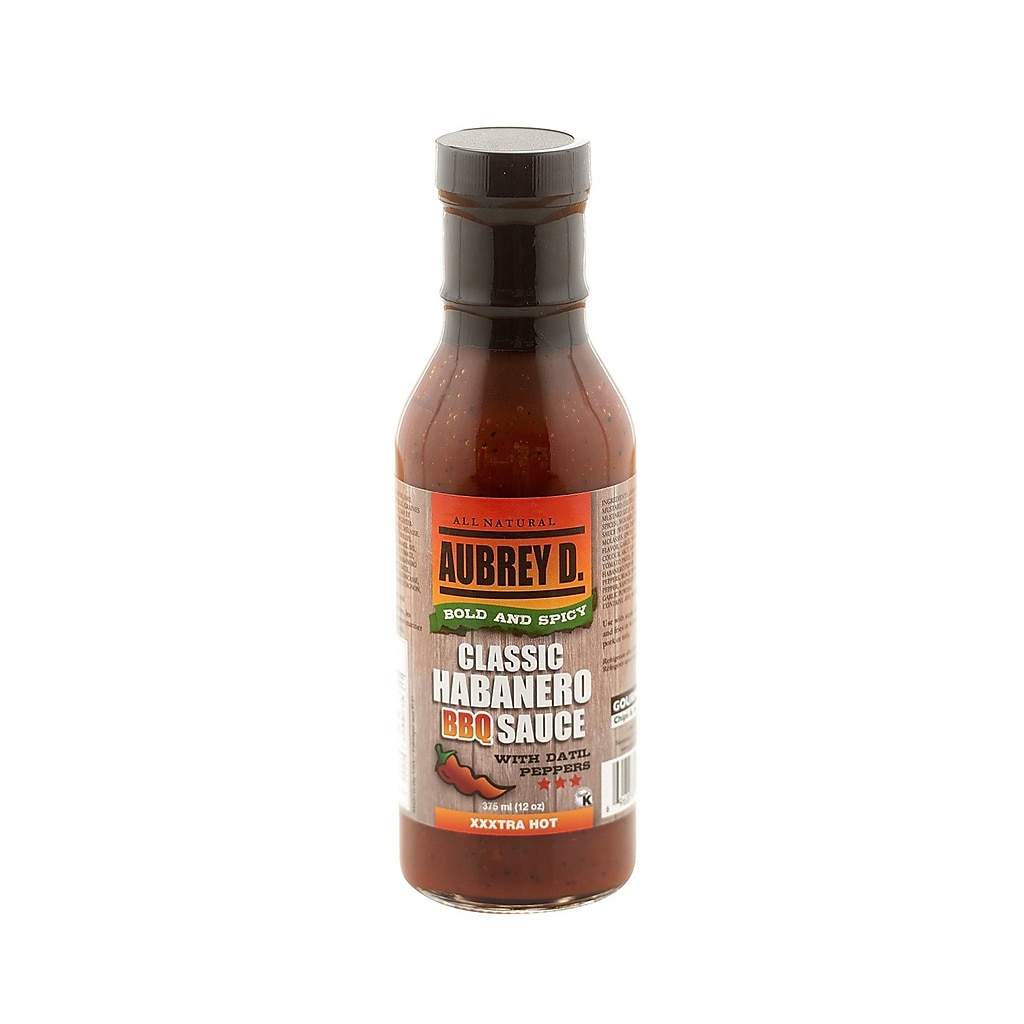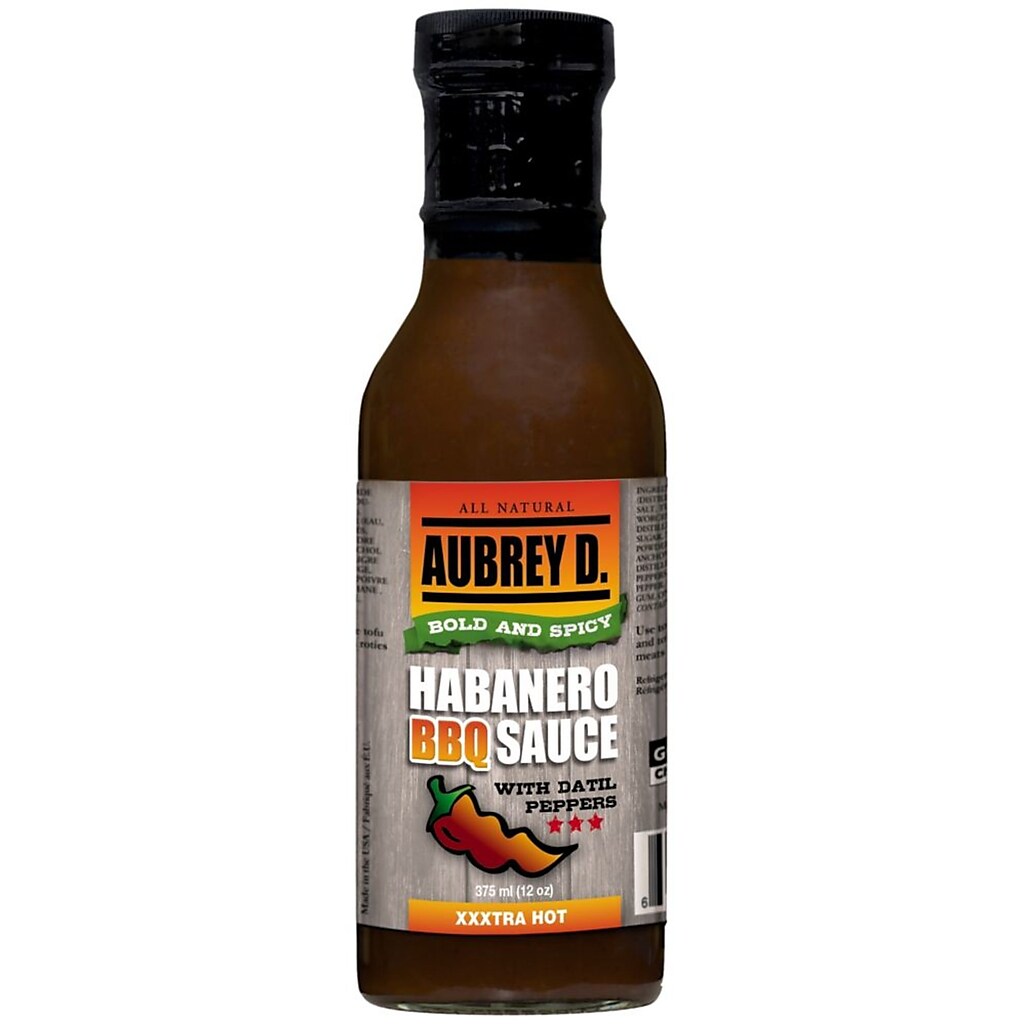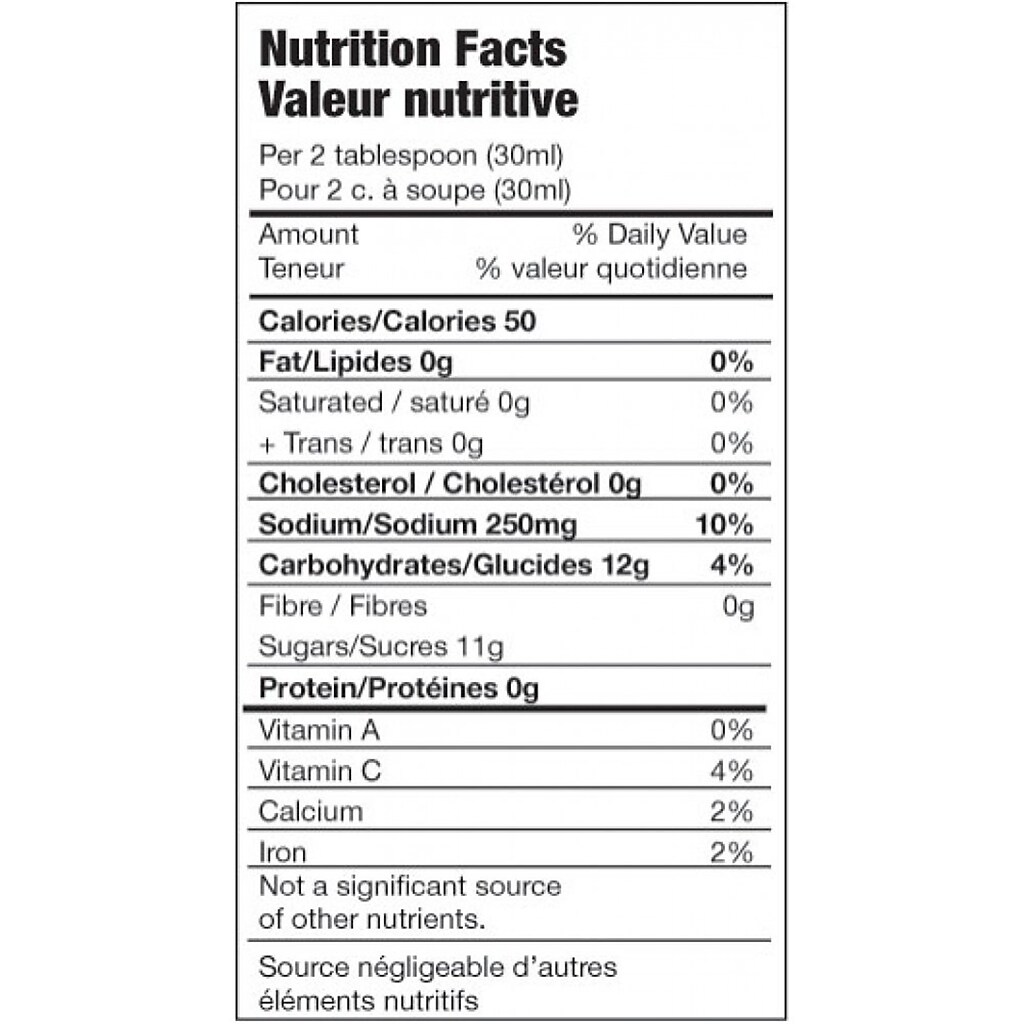 Hot, Tangy and Zesty, the Saucy Aubrey D. Bold & Spicy Habanero BBQ Sauce, 4/Pack (255034)
Item #: 24116645
| Model #: CE1003714-B04
About this product
Barbecue sauce with Datil peppers. Fruity flavors and heat for the chili head in you can have fun. Use with steak, chops, burgers and fries or marinate ribs, chicken, pork or tofu.
All Natural. Preservative Free. Gluten Free. Kosher.

Packs a spicy punch with exotic ingredients Vulcan and Datil peppers, fish and mustard.

Gourmet taste with enough sweet and fruity flavors to compliment the spice of Habanero.

Tear jerking hotness guaranteed to have veteran chili heads cry out!

Versatile use over steak, chop, burgers and fries adds the classic BBQ flavor with a zing.

Delectably rich marinade for grilling or cooking ribs, chicken, pork or tofu for the exotic taste.

Perks up your dips, soups, stews, gravies or recipes with sharp heat enough to fire your senses.

Can be used as a spicy finishing sauce, zesty baste or a fiery glaze to bring out the bold taste.

Made with all natural ingredients and preservative free for the health conscious.

Manufactured in a gluten free facility in Canada with all natural ingredients ensuring best quality. Hand crafted with care for consistent flavors, freshness and rich taste and is Kosher certified.
Introduce your BBQ to the fires of Vulcan with this delicious Aubrey D. Habanero BBQ Sauce with Datil peppers. Packed with enough sweet, fruity flavors and heat to make even a seasoned chilihead cry out. Use with steak, chops, burgers and fries or to marinate ribs, chicken, pork or tofu. Our BBQ Sauce is All Natural, contains No Preservatives and is made in a Gluten-Free facility. Our BBQ Sauce is Kosher. All hand made and hand packed. Made with passion, using only the best and freshest ingredients. Made in small batches. Highest quality, full bodied flavors, vibrant colors wonderful aromas. Hand crafted in small individual kettles to bring out the very best in flavors and tastes. Every condiment incorporates the lingering bite of exquisite jalapenos that will bring wonderful flavor and nice light bite to any dish from BBQ's to a wonderful gourmet epicurean meal. Once a meal has been enhanced by one or all of Aubrey D. and Rebel Sauces, you'll never go back to "ordinary" again......