Navigate to Top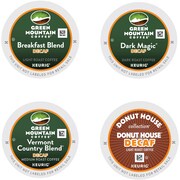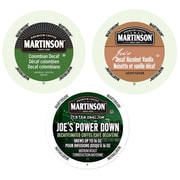 Martinson Decaf Bundle, 72 Count (BLB0036)
Item : 24117310
Martinson Coffee Colombian Decaf - A rich, satisfying flavor and a smooth winey finish give you the authentic taste of traditional Colombian coffee just without the caffeine in your cup.
Martinson Coffee Joe's Hazelnut Vanilla Decaf - A treat for decaf coffee lovers, this comes as a match made in heaven between sweet and smooth vanilla and sensational hazelnuts.
Martinson Coffee Power Down Decaf - This is the perfectly bold coffee with a medium roast which you can brew in a large cup without compromising on your favorite flavors.