Navigate to Top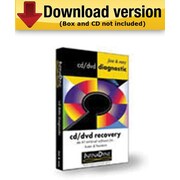 Flash Retriever for Windows (1-User) [Download]
Item : 954898
Flash Retriever now has this capability, including the ability to display thumbnail images from raw camera files. Canon, Nikon, Olympus, Kodak and many other cameras are supported.
Even if your flash media has been formatted, Flash Retriever can bring your memories back to life! Accidentally deleted files can also be easily recovered.
There are limits to what can be recovered if additional pictures are saved or files written, so it is important to stop using the media until the pictures or files are recovered.