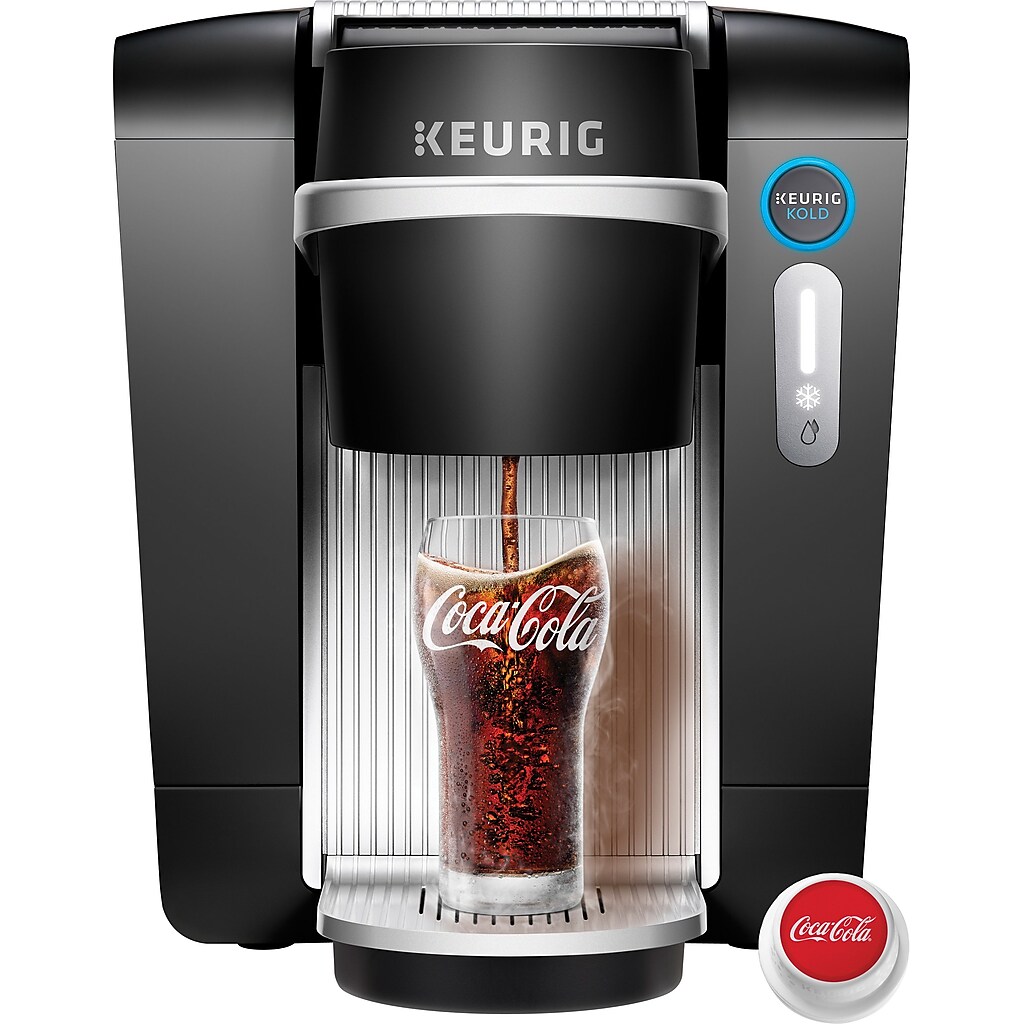 Keurig® KOLD™ Drinkmaker, Black
Item #: 1913526
| Model #: 56847
This item is out of stock for delivery
About this product
All your favorites, fresh-made at the push of a button
Makes sodas, seltzers, iced teas, craft sodas, flavored waters, sports drinks, cocktail mixers, and more. New KOLD™ pod makes sparkling and still 8 oz.drinks, most with 100 calories or less. Beverages are chilled to an ideal temperature, about 39F, and perfectly carbonated with no CO2 canister. Makes 6 cold beverages in a row. Add ice-water to the water reservoir to increase your back-to-back capacity.
Includes: 1 Keurig KOLD Drinkmaker

2 Keurig KOLD Drinkmaker Glasses

Prime and Care Pod

White and Plastic

Product Dimensions: 19.25"L x 12"D x 14.9 H

Weight: 23.7 lbs

8 oz beverage

Water reservoir capacity: 52 oz.

Drip tray capacity: 10 oz.