Navigate to Top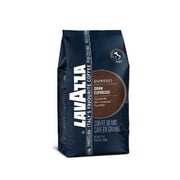 Lavazza Coffee Beans, Grand Espresso, 2.2lbs (2134)
Item : 1985336
Medium roast, dark chocolate and spices
Box of 6, 2.2 lb bags
Gran Espresso is made with only the best aromatic Arabica beans from Central and South America, and select African and Indonesian robustas. It is a very rich blend that satisfies those looking for a full-bodied, strong coffee with chocolate undertones.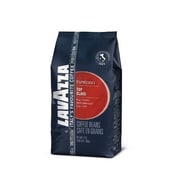 Lavazza Top Class Espresso Coffee Beans, 2.2lb (2010)
Item : 1985462
Medium roast, full-bodied and chocolaty
Box of 6, 2.2 lb bags
Top Class is a blend of the sweetest Asian coffees combined with fragrant-mild coffees from Central America and mellow Brazilian coffees. It has a full body and chocolaty flavor.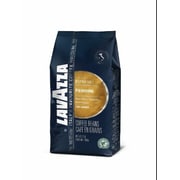 Lavazza Pienaroma Espresso Coffee Beans, 2.2lb (2304)
Item : 1985461
Medium roast, fruity and floral
Box of 6, 2.2 lb bags
Pienaroma Espresso is made of 100% Arabica. The best Brazilian plantations and fragrant milds from Central America give this coffee its special fruity and floral aroma. It has an aromatic and fragrant flavor.