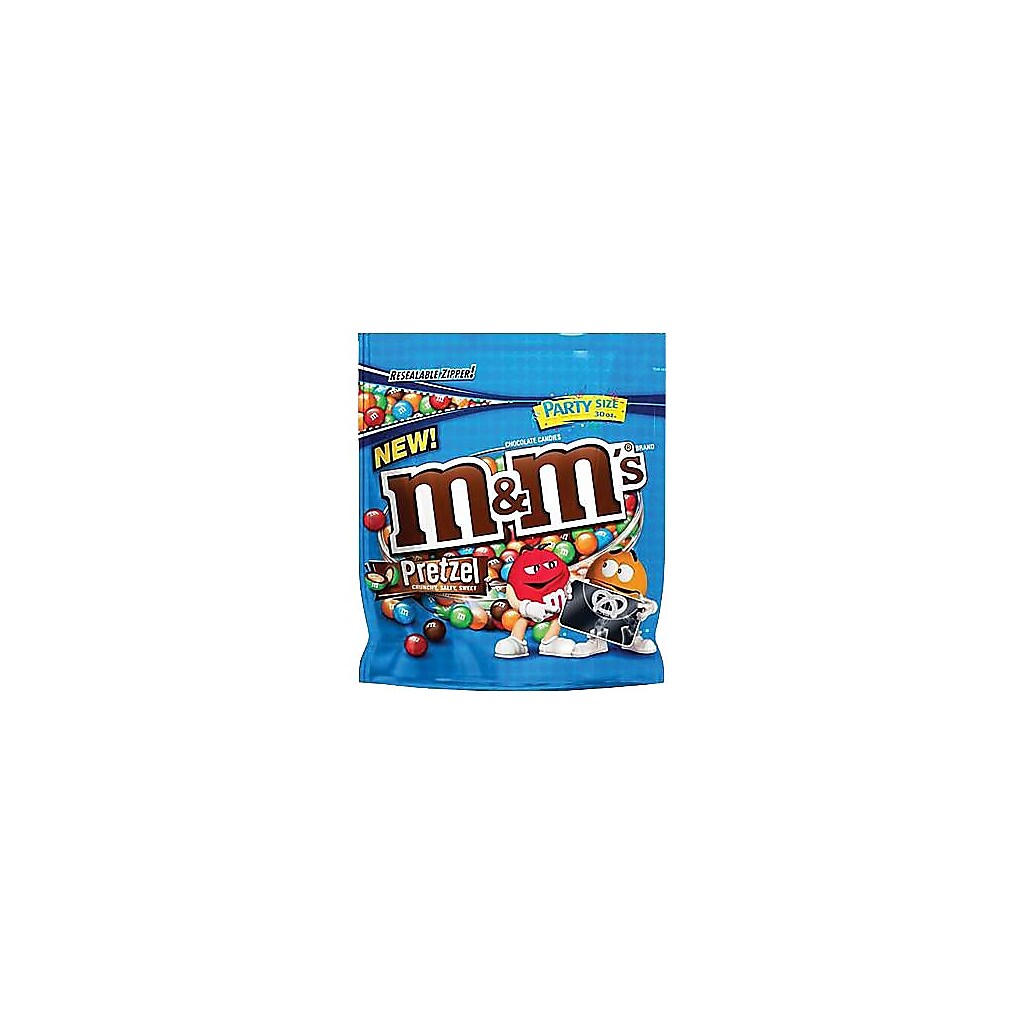 M&M's® Pretzel Candy, 30 oz. Bag
Item #: 926778
| Model #: MMM38096
This item is out of stock for delivery
About this product
M&M's 30-ounce Bag of Pretzel Candy
M&M's® Pretzel candy is three-layered to avoid melting and is very delicious to taste. Candy is packed in a 30 oz resealable bag and is ideal for weddings, theme parties/fun parties.
Pretzel M&M's®

Resealable bag

Please Note: This product may require special packaging to protect against temperature issues. Some deliveries may experience a slight shipping delay.

30 oz. bag

Product is Kosher

Pretzel M&M's®

Re-sealable bag

The milk chocolate melts in your mouth, not in your hand®

These delectable three-layered delights melt in your mouth, not in your hand. A crunchy pretzel is coated with soft milk chocolate and encased by a crust of hard, colorful candy.

Always Fresh
There's no need to bother with pegs or rubber bands. A resealable zipper protects the chocolate when you're not eating it, ensuring that it will stay crunchy.

Kosher-certified
Along with many other M&M products, these chocolate pretzel candies have been certified as Kosher. Help yourself to a guilt-free handful.

Party-sized
At 30 ounces, you can be sure that this packet will be difficult to finish by yourself. Bring it to a party or other occasion, along with some classic potato chips, and treat your friends and family to some wonderful snacks.