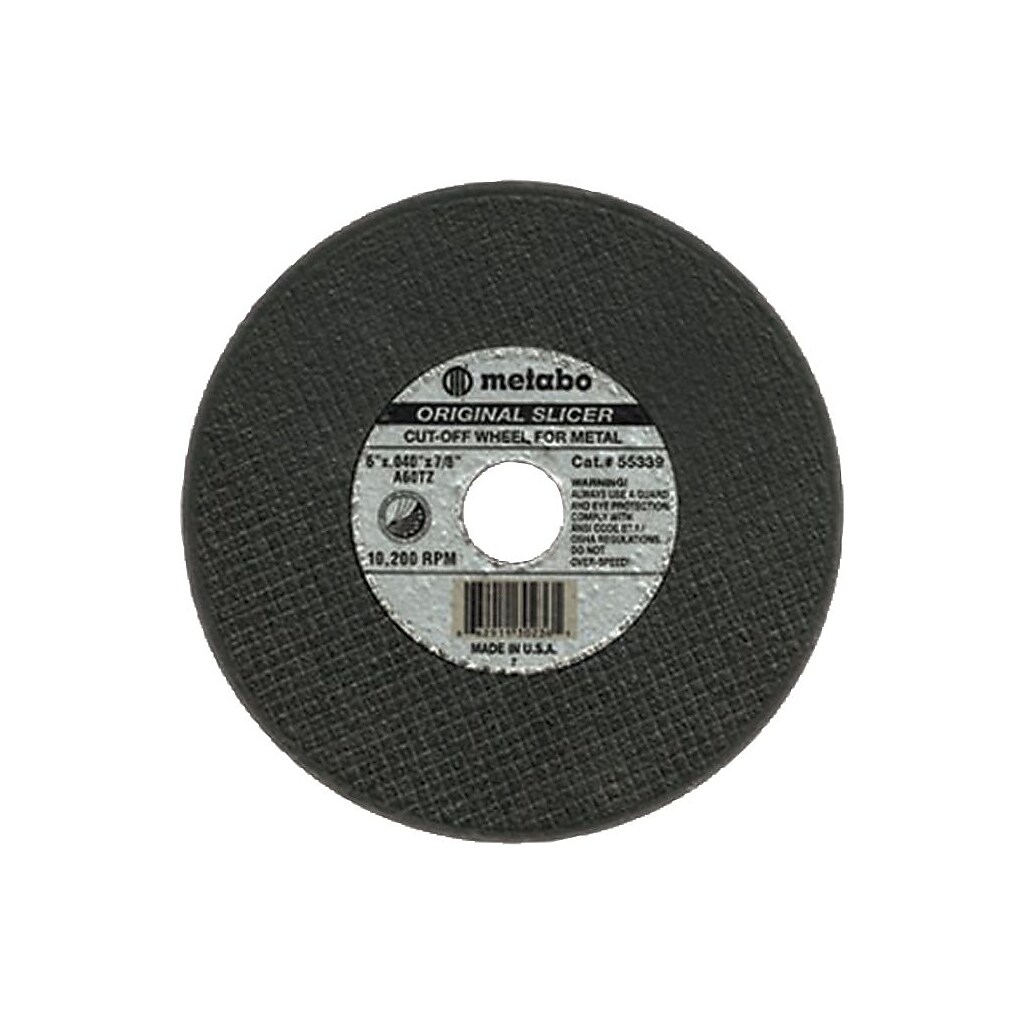 Metabo "ORIGINAL SLICER" Cutting Wheels, 60 Grit, 4-1/2"
Item #: 706056
| Model #: 469-55331
This item is out of stock for delivery
About this product
Metabo® 4 1/2 in (OD) x 0.04 in (T) 1 AO Cut-Off Wheel provides an extremely fast rate of cut.
Metabo® 4 1/2" OD x 0.04" Type 1 Cut-off wheel with arbor size of 7/8" is made of alumina for durability. 60-Medium grit wheel is designed to cut materials like steel, ferrous metals, ferrous metal and tough steel.
Diameter: 4 1/2 in

Thickness: 0.04 in

Arbor size: 7/8 in

Abrasive material: Alumina

Grit/Grade: 60 (medium)

Extremely fast rate of cut

Applicable materials: Steel, ferrous metals, ferrous metal and tough steel