Navigate to Top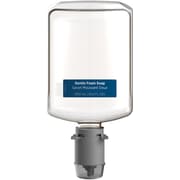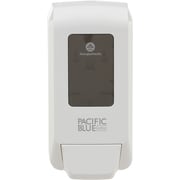 Pacific Blue Ultra Soap and Sanitizer Manual Dispenser, White
Item : 2431339
Easy to Maintain: High-capacity refill and easy-load design (one hand, a few seconds) reduce the time and effort required for refilling. The large dispenser window allows for quick maintenance checks.
Hygienic: Sealed refills help reduce the risk of contamination, making them more hygienic than open or bulk containers.
Inventory Efficiency: The same dispenser can be used for soap, sanitizer or hair and body wash.