Navigate to Top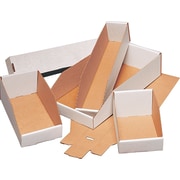 Staples® Open Top Bin Boxes
Item : SS1033392
Bin boxes feature a durable one-piece construction
Assemble without tape or staples.
Ample space to identify contents on front panel with marker or labels.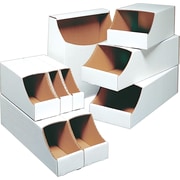 Staples® Stackable Bin Boxes
Item : SS1033153
Keep parts organized in less space.
Available for 12" and 18" shelves
Front panel write on space for easy content identification.