Navigate to Top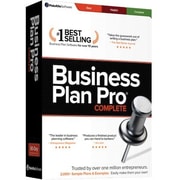 Business Plan Pro® Complete [Download]
Item : 271526
Over 500 sample business plans - You never need to worry about writer's block with Business Plan Pro. With over 500 sample business plans and thousands of examples, you'll finish your plan faster than you expected.
Help at every step - Our business planning expert, Tim Berry, provides advice and guidance at every stage of your plan. Business Plan Pro takes the guesswork out of writing a business plan.
Financials made easy - Finish your business plan with having to do any math or figure out complex spreadsheets. The financial formulas are all automatic & built-in, so you just plug in your numbers & the software produces all the financial reports.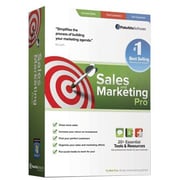 Palo Alto Software Sales and Marketing Pro for Windows (1-2 Users) [Download]
Item : 271530
Create marketing plans that work - A good marketing strategy is a must. Craft a winning marketing plan to focus your efforts, implement your ideas, and track your results;
Focus on your ideal customer; Create a marketing plan that gets results; Build your core messaging; Create magnificent marketing materials; Plan and schedule marketing activities.
Plan with a pro by your side - Expert advice is built into Sales and Marketing Pro, in partnership with sales and marketing guru John Jantsch, to guide you through crafting your plans and putting your campaigns into motion;