Navigate to Top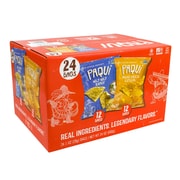 Paqui Tortilla Chips Variety Pack, 24 Count (00273)
Item : 24171854
Twenty-four individual bags of Paqui Tortilla Chips in two flavors.
Offer your coworkers a healthy snack alternative with these all natural Paqui Tortilla Chips.
Two great flavors-Wild Wild Rach and Nacho Cheese Especial are sure to please the snack-acholic in your office or home.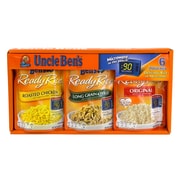 Uncle Ben's Ready Rice Variety Pack, 8.8 oz., 6 Count (04254)
Item : 24171852
Six Uncle Ben's Ready Rice Variety Pack pouches in three flavorful options.
All you need is a microwave and 90 seconds to make delicious hearty rice.
Roasted Chicken, Long Grain & Wild Rice, and Original White Rice are the perfect quick meal for your office break room.