Navigate to Top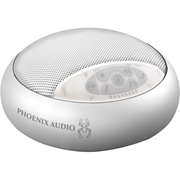 Phoenix Audio Spider USB and Smart Interface MT503-W (MT503-W)
Item : IM18J9139
Smart interface & USB soft codec connectivity to address both videoconferencing and audio conference meetings. The Spider also supports a three-way call bridge between both interfaces to provide maximum versatility.
Ceiling mountable to provide flexibility in rooms that offer limited desktop space or training rooms with movable tables. Ceiling Mount required (Sold separately).
Unparalleled daisy chaining capabilities to up to 14 additional Smart Spider (MT503) units to cover any size conference room.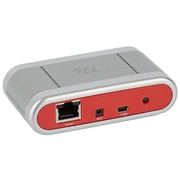 Phoenix Audio MT340 Quattro3 Power Hub
Item : 906569
Both data and power are routed to the Quattro3 through the CAT5 cable, allowing the PC to be up to 100' away from the first Quattro3 unit
Supports power daisy chaining when connected to Quattro3 units that support power daisy chaining
Quattro3 Power hub MT340 is a small unit that is positioned next to the computer and connects through a standard USB cable and a proprietary 48V AC/DC power adaptor