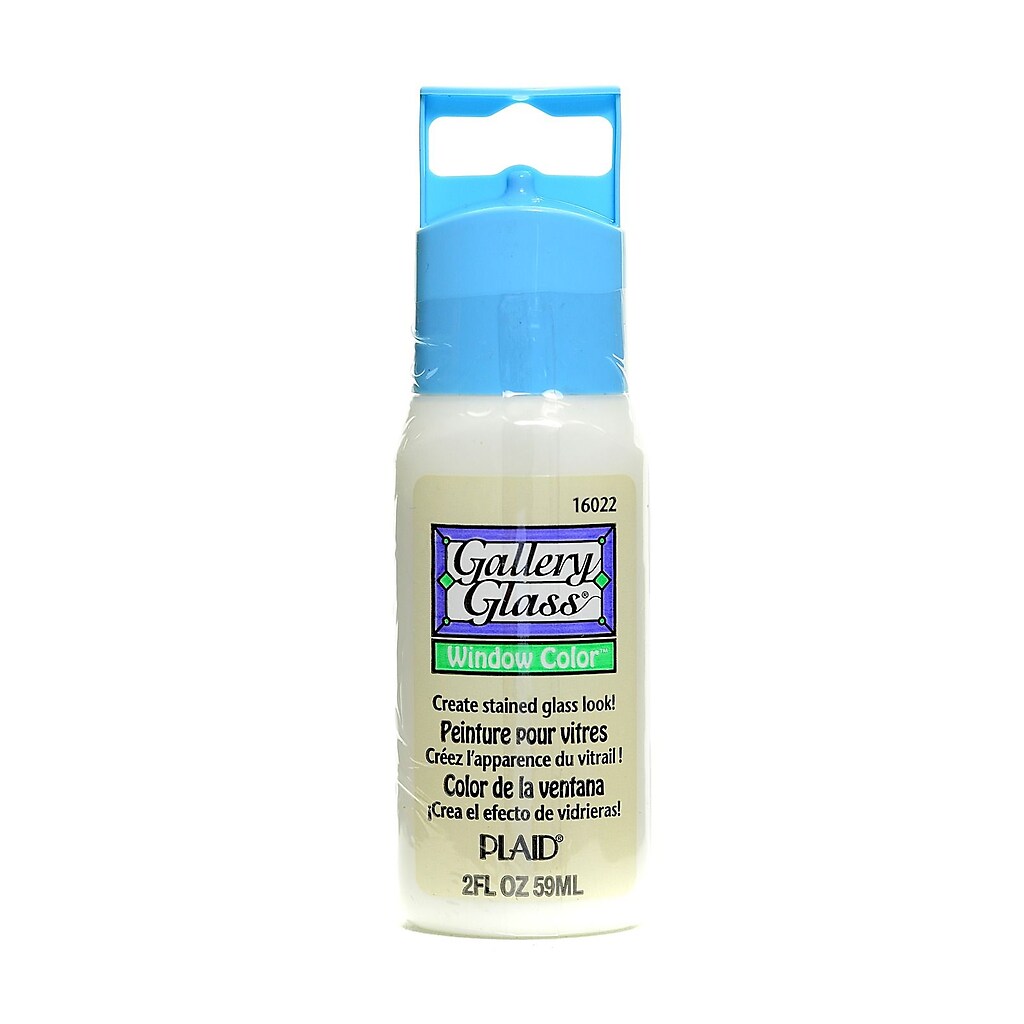 Plaid Gallery Glass Window Color Clear Frost 2 Oz. [Pack Of 8] (8PK-16022N)
Item #: 2132203
| Model #: 69847-PK8
This item is out of stock for delivery
About this product
Water-based Gallery Glass Window Colors dry to a textured finish that simulates the look of cathedral stained glass. Window Colors are non-toxic, easy to use, and available in a variety of decorator colors. Colors can be applied both vertically and horizontally and can be used on windows, glass, mirrors, Plexiglas, and styrene. Gallery Glass can be peeled off and re-applied once dry.
Water-based

Dries to a textured finish

Simulates the look of stained glass

Non-toxic

Easy to use

Color: clear frost

size: 2 oz.