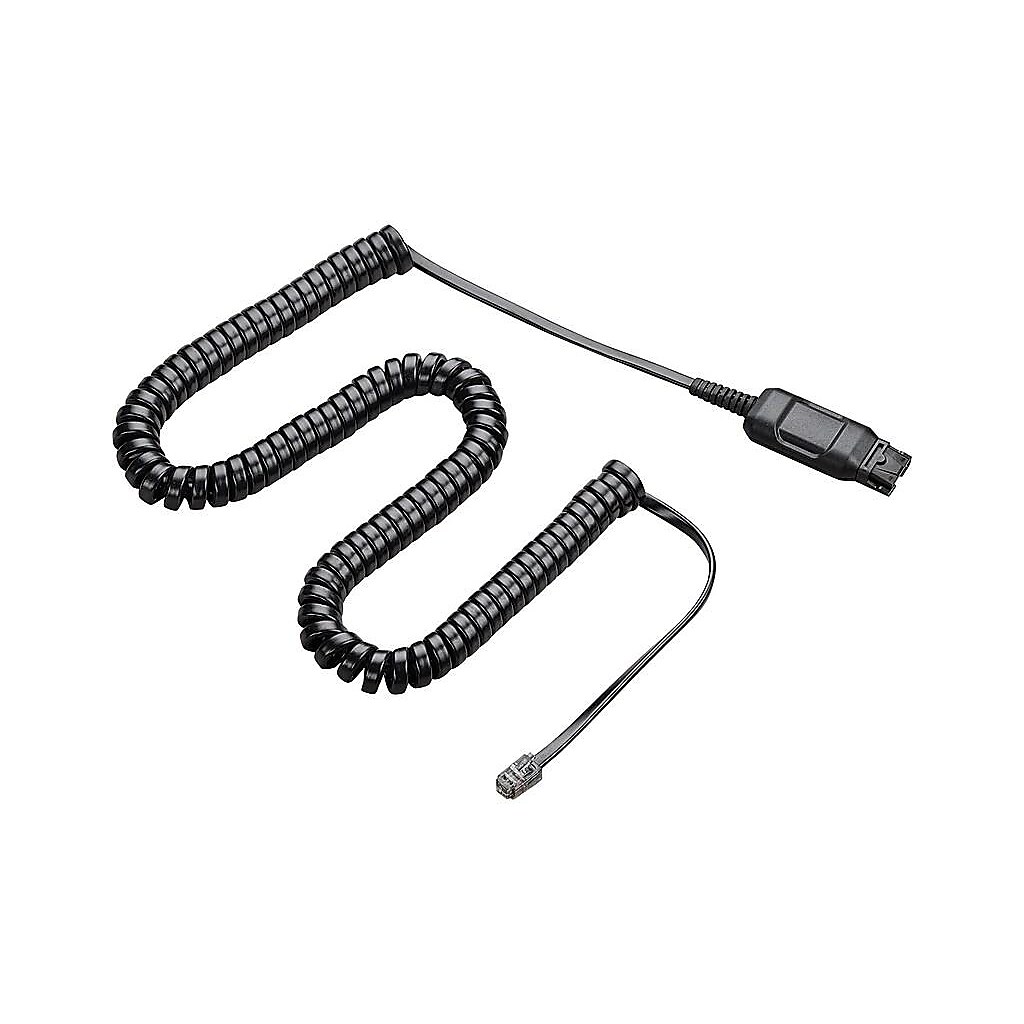 Plantronics HIC-1 Adapter Cable for H Series Corded Headsets, Black
Item #: 896346
| Model #: 49323-46
This item is out of stock for delivery
About this product
Enable seamless hands-free IP phone calls with this Plantronics adapter cable for H Series corded headsets.
Set up an ergonomic wired headset connection with this adapter cable. It's compatible with all Plantronics H Series corded headsets and select Avaya IP phones, and the Quick Disconnect feature lets you detach a connected headset without ending the call. This Plantronics cable cord has a coiled design to minimize tangles.
Office phone accessory type: coiled adapter cord

Wired connectivity

Connector on first end: one Quick Disconnect

Connector on second end: one RJ-11 phone

The Quick Disconnect (QD) capability allows the headset to detach without losing the call

Compatible with: AVAYA 2410, 2420, 4406, 4406D+, 4412, 4412D+, and 4424

Comes in black color


Compatibility
Enjoy outstanding call quality thanks to the seamless pairing of the Plantronics HIC-1 CE2001 adapter cable with specific Avaya IP phones. They provide uninterrupted, dependable connections to Plantronics H series headsets and directly to phones with compatible headset ports.

Quick Disconnect Feature
Service calls more quickly and efficiently with this Plantronics HIC adapter cable. The quick disconnect feature lets you detach the headset without disconnecting the caller, with the caller remaining on hold until you reconnect the cable to resume the call.

Ergonomic Solution to Prevent Strain
Reduce neck and shoulder strain, back injuries and missed work time with this Plantronics HIC-1 CE2001 adapter cable. This cable permits call center employees, sales staff and anyone who spends time on the phone to work in a more natural, ergonomically aligned position while speaking on the phone..