Navigate to Top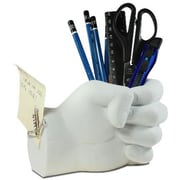 Princess Hand Pen Holder with Magnetic Back (PRIN039)
Item : 1874519
Our extensive product line includes unique executive gifts and hi-tech electronic gadgets, for the home, office and travel.
These are not ordinary mass produced merchandise. The products are created and designed exclusively for Princess International.
Our aim is to develop innovative products, with a focus on quality and design. Each item is produced with the scrupulous consumer in mind.