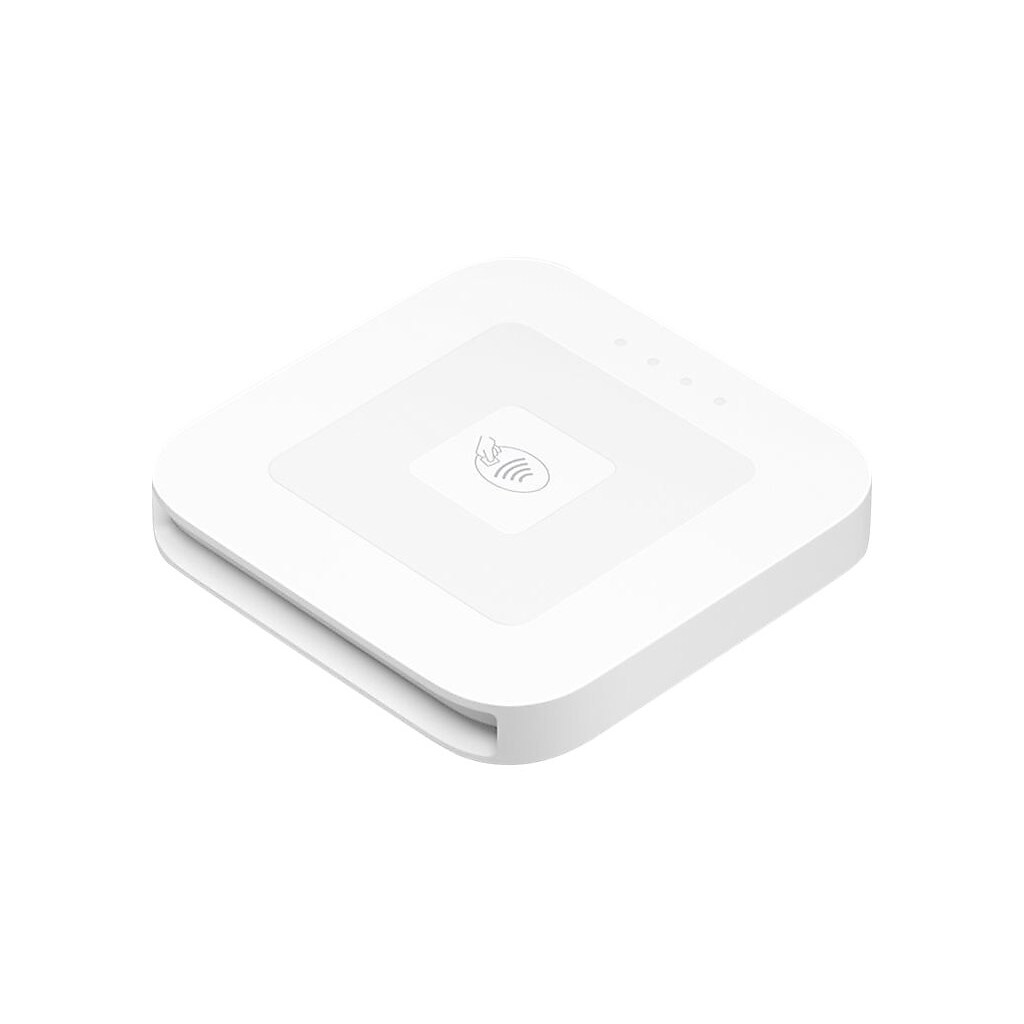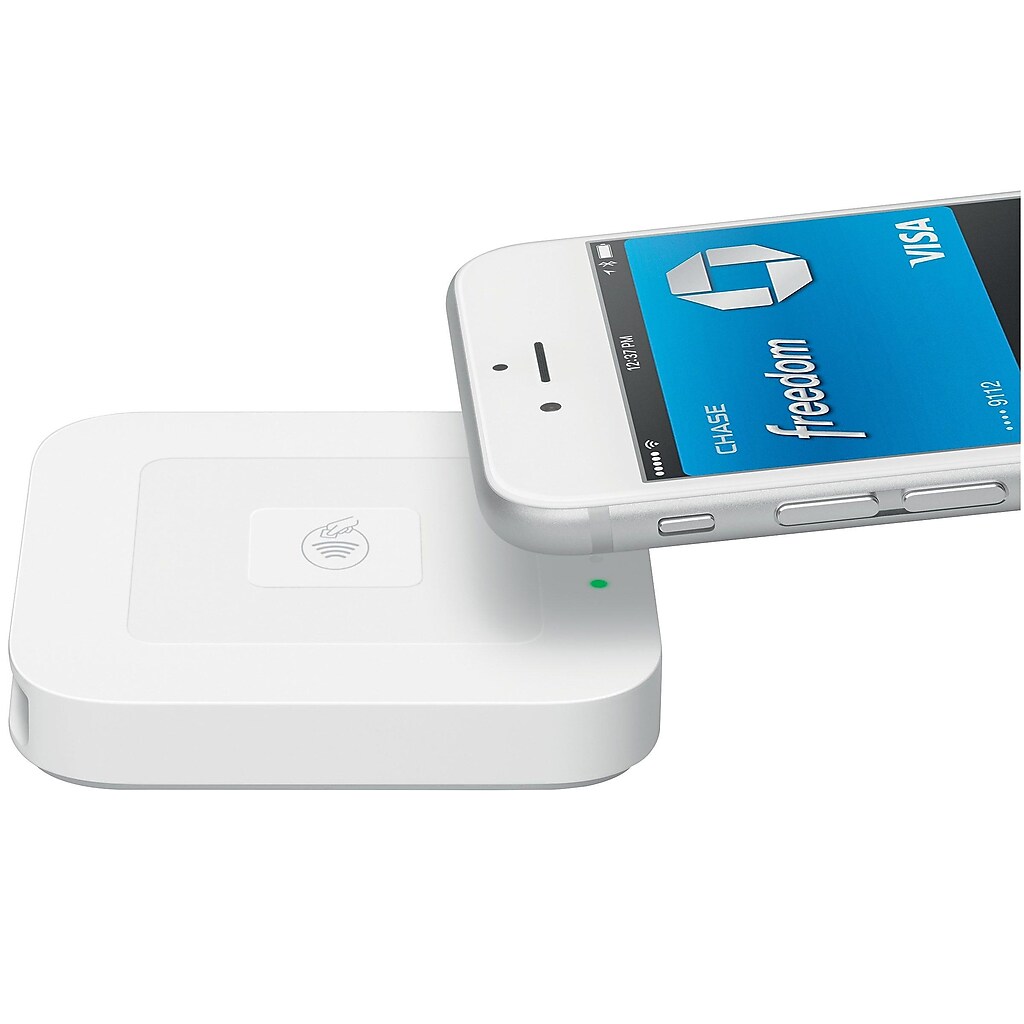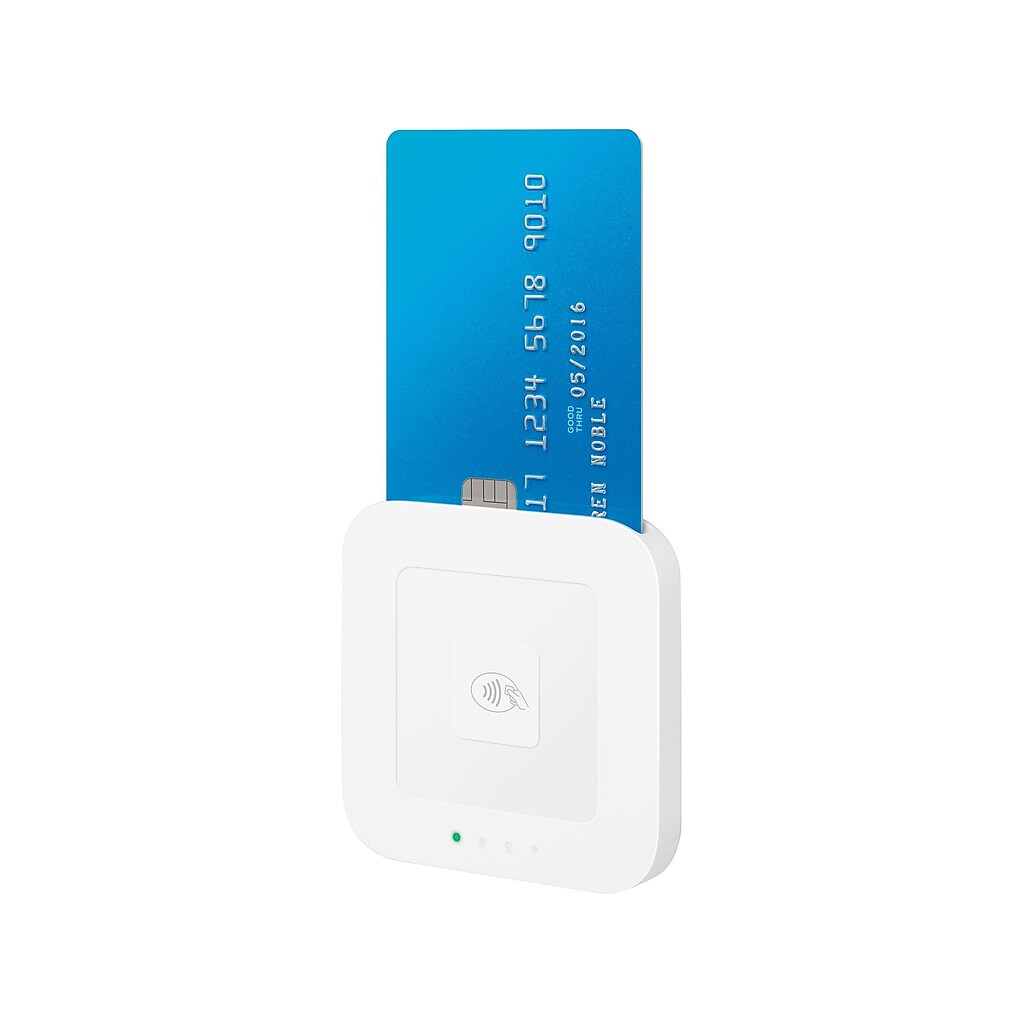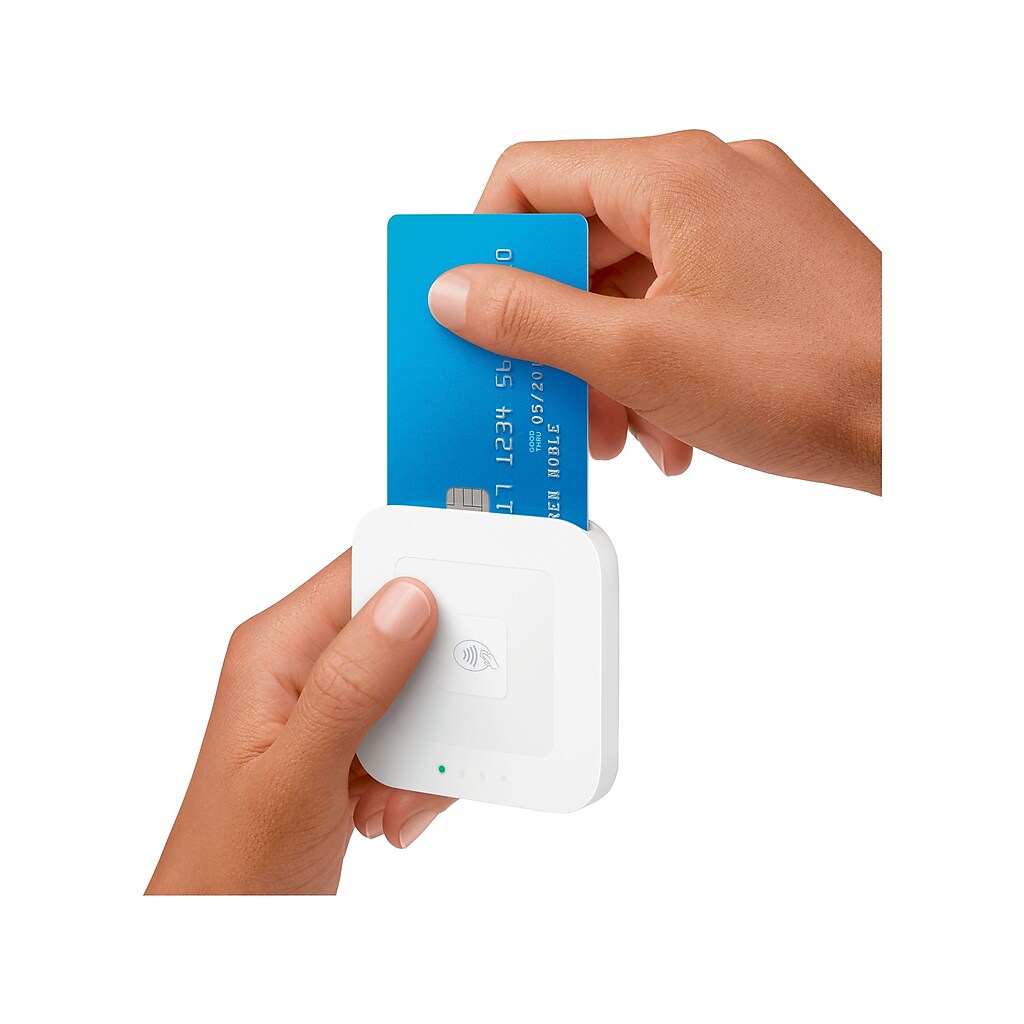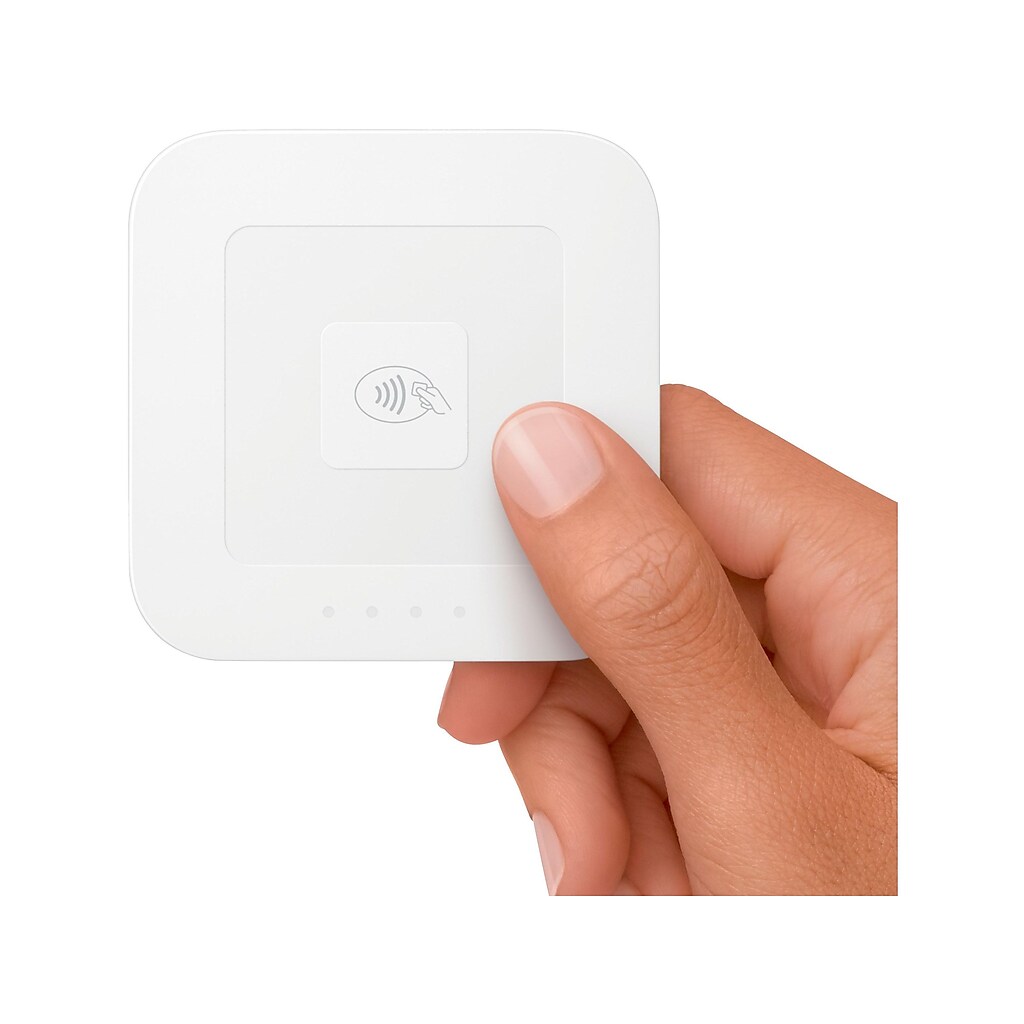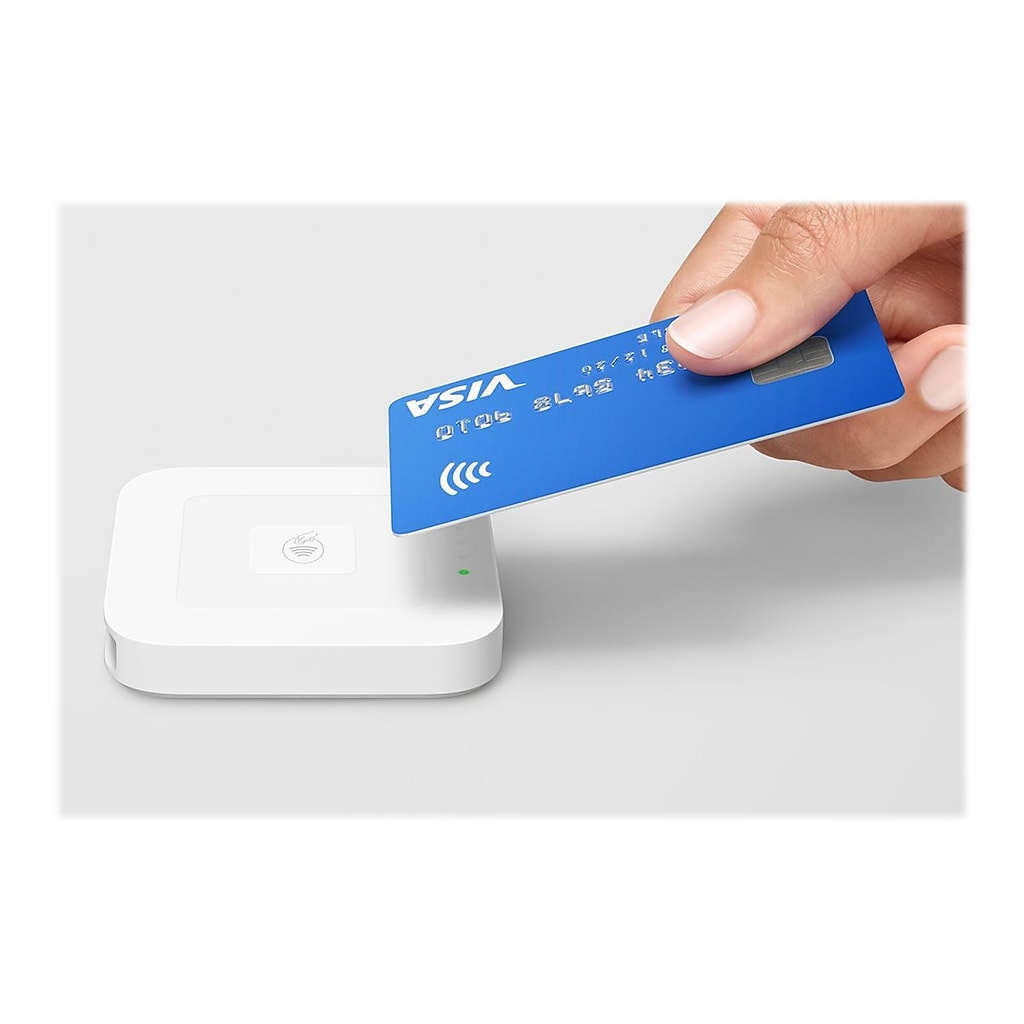 Square A-SKU-0485 Mobile Contactless and Chip Bluetooth LE Card Reader
Item #: 1977828
| Model #: A-SKU-0485
About this product
Accept NFC and chip card payments with this Square contactless and chip reader.
Process payments wirelessly with this Square contactless and chip reader. This convenient payment processing device connects wirelessly to iOS and Android devices and makes it easy to accept payments from chip cards and NFC services such as Apple Pay and Google Pay. The pocket-sized design of this Square contactless and chip reader makes it easy to carry with you, while the powerful battery lasts all day without recharging.
Mobile contactless and chip Bluetooth card reader

Wirelessly connect to your Apple or Android device

Dimensions: 0.4"H x 2.6"W x 2.6"D

Contactless chip card reader

Reader is supplied with a powerful battery

Magstripe reader included in the box

Magstripe reader included in the box
Built-in Indicator Lights
This credit card reader has built-in lights that let you know when a payment has been accepted. The light also lets you know when the reader is paired with your media device and notifies you when the device is charging, so you don't have to second guess when you can process a transaction.
Compact Design
Small in size, the Square Trade contactless reader fits into a pocket or bag for easy transport. Unlike a traditional desktop credit card machine, this reader is lightweight enough to take with you to trade shows and other events so you can take payments where ever you are.
Fast Payment Options
With this Square Trade car reader, standard payments from transactions drop into your bank account within two business days for quick use. In times when you need money faster, you can enable the instant deposit feature, pay a small premium and always have your money in your hands within seconds.
Safety Data Sheet