Navigate to Top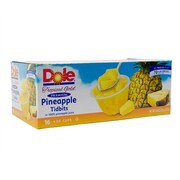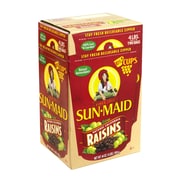 Sun-Maid Natural California Raisins, 64 oz. (02908)
Item : 24171766
Two 2lb bags of Sun-Maid Natural California Raisins.
Provide in the office break room and grab a quick handful to snack on or kick up your breakfast by adding to your favorite yogurt or granola.
A healthy snack alternative to offer your coworkers.
Mott's Applesauce Variety Pack, 36 Count (70052622)
Item : 24171814
Thirty six individual cups of Mott's Applesauce in two great flavors, original and cinnamon.
Convenient single serve cups are perfect for providing the office with a healthy snack alternative.
Made from ripe apples, with or without a splash of cinnamon, this applesauce is sure to please the crowd.