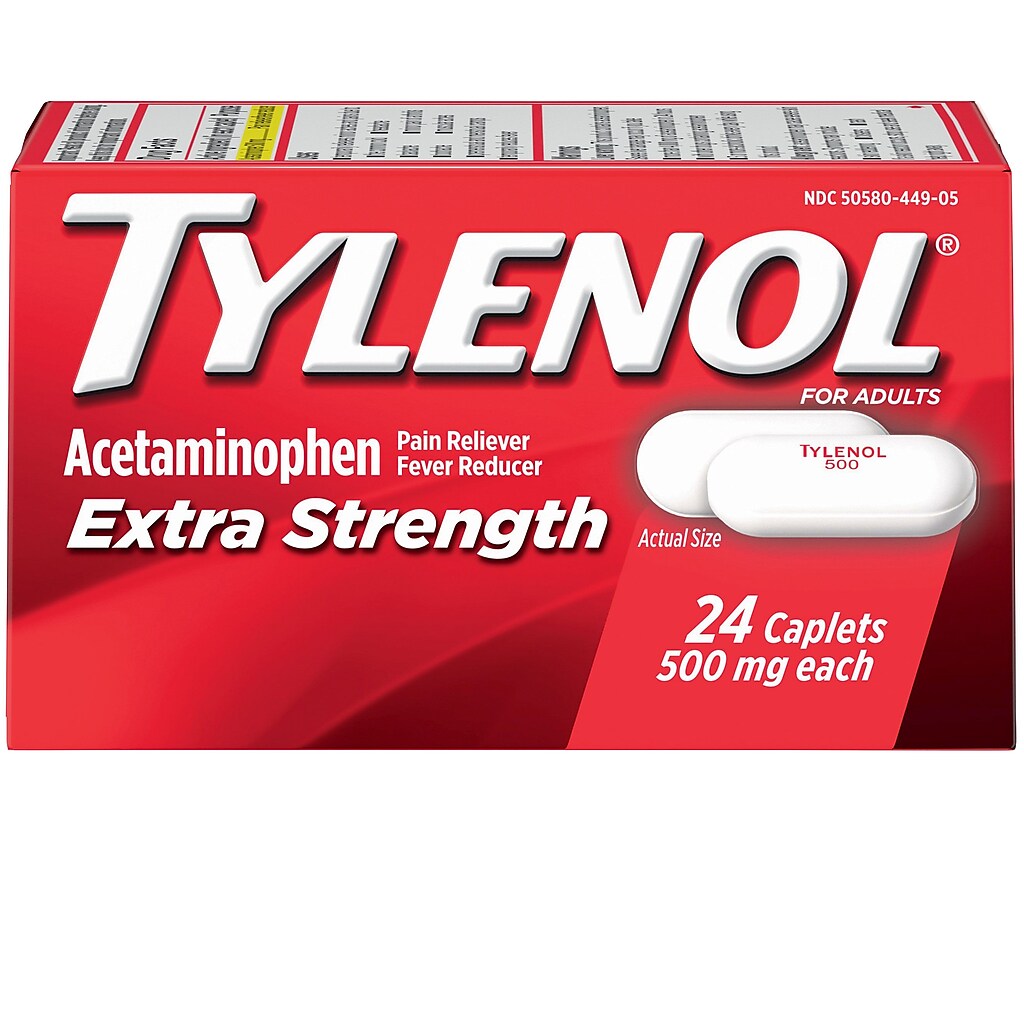 TYLENOL Pain Relief Extra Strength Caplets, 500 mg, 24 Count/Box (044905)
Item #: 931219
| Model #: 044905
This item is out of stock for delivery
About this product
TYLENOL Extra Strength temporarily reduces fever and relieves minor aches and pains. It provides relief from headache, backache, and menstrual cramps.
TYLENOL Extra Strength temporarily reduce fevers and relieves minor pain, due to headache, backache, toothache, minor pain of arthritis, the common cold, and premenstrual and menstrual cramps. When used as directed, it has an exceptional safety profile.
Pain Reliever

24 Caplets/Bottle

500 mg, Acetaminophen

Pain reliever recommended by doctors
Extra-strength Tylenol contains powerful pain relieving ingredients. Employees and coworkers are likely to benefit from having a supply on hand when they begin feeling aches or need to seek temporary relief from fevers. Each box contains fifty packets with two caplets each.
Powerful Pain Relief
Tylenol is designed for quick, effective relief of minor aches and pains. It can help restore productivity in your office when employees or coworkers are feeling under the weather.
First Aid Options
The box fits neatly alongside first aid kits. Use it for temporary pain relief when minor incidents occur in your office.