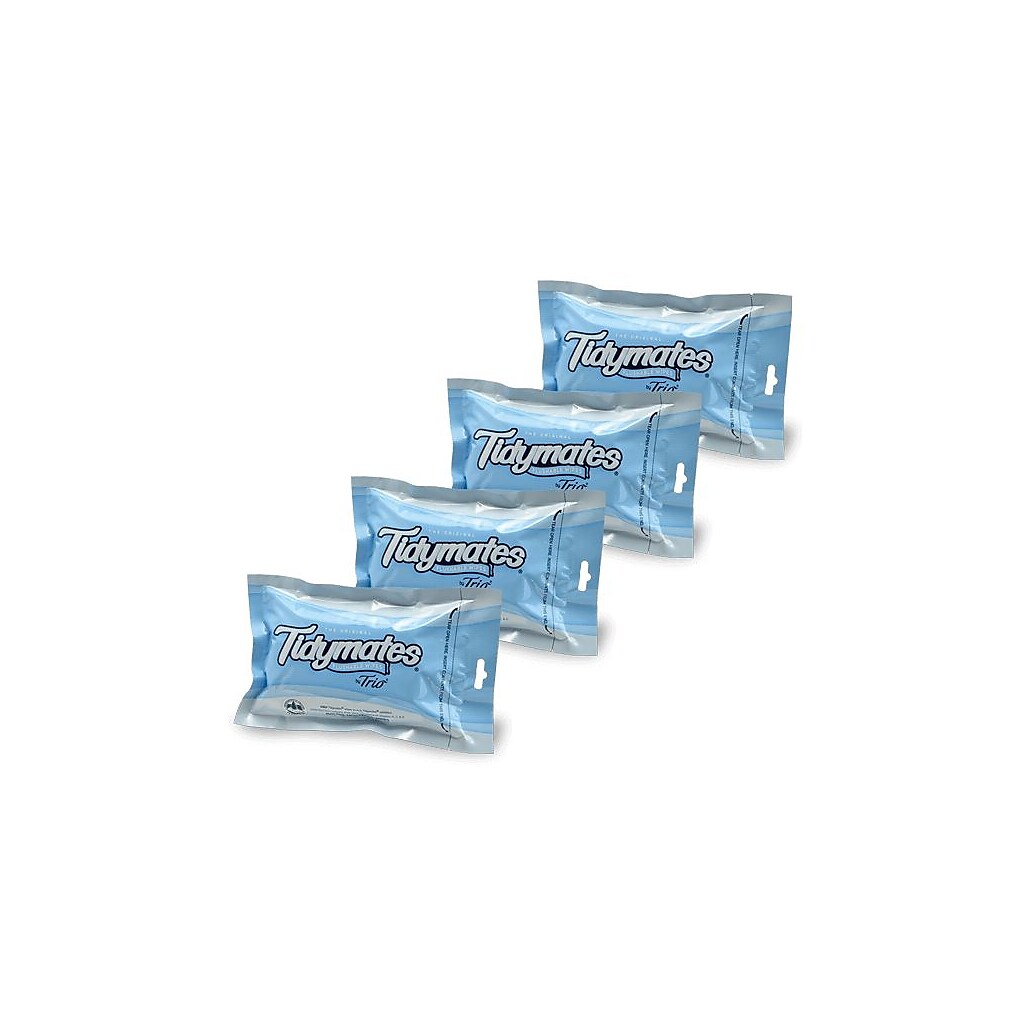 Tidymates® 4 Soft Packs Refill Kit (DC-B04)
Item #: 2313667
| Model #: DC-B04
This item is out of stock for delivery
About this product
"Basic" Refill; Option #1 (200 wipes) Includes 4 soft packs (only) Wipes made in U.S.A. ; contains Aloe. Wipes independently tested in scope by a 17025 accredited lab to meet all INDA/EDANA flushable guidelines. Safe for all skin types.
Unscented - Original Formula

Safe and soft for all ages

4 - Soft Pack Refills (50 wipes ea.)

Sanitary wipes may be used to cleanse other surfaces of the body and bathroom surfaces.

Flushable wipes independently tested in scope by an ISO/IEC 17025 accredited lab and meet all current INDA/EDANA flushability guidelines.

Formula includes Aloe Vera - a source of Vitamin A, C & E. Does NOT contain preservatives (MCI, MI, MIT or CMIT) commonly associated with allergic reactions

Flush safe for properly maintained sewer and septic systems. 1- 2 wipes per flush.

Wipes are a product of the U.S.A. Packaged in China

Not intended for consumption or internal use.

Patented center-pull wipe dispensing technology.