Navigate to Top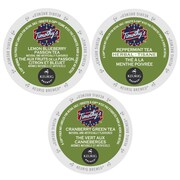 Timothy's Flavored Tea Bundle, 72 Count (BLB0043)
Item : 24116779
Timothy's Cranberry Twist Green Tea - The dynamic taste of green tea invigorates your day in a refreshing way. Green tea along with the sweet, bright taste of cranberries makes it a beautiful blend.
Timothy's Lemon Blueberry Passion Tea - Get health benefits everyday with Timothy's herbal tea that blends together caffeine free tea with tangy taste of lemon, exotic hibiscus and fresh blueberries.
Timothy's Peppermint Tea - This specially crafted tea pack comes with a burst of freshness. Get relaxed in a caffeine free way with this refreshing blend of peppermint tea.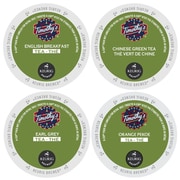 Timothy's Tea Bundle, 96 Count (BLB0042)
Item : 24116808
Timothy's Chinese Green Tea - This Chinese green tea comes with dark golden color and distinct roasted flavor. The subtle flavor along with medicinal benefits makes it part of your every day routine.
Timothy's Earl Grey Tea - Timothy's Earl Grey offers you a classic cup of Earl Grey delighting your senses with its unique floral aroma and refreshing taste.
Timothy's English Breakfast Tea - Start the day with taste and sophistication by having a cup of classic English tea brewed to perfection. The classic British breakfast tea is truly unbeatable.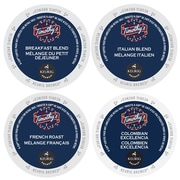 Timothy's Classic Coffee Bundle, 94 Count (BLB0045)
Item : 24116817
Timothy's Colombian Excelencia - This special coffee is inspired from the rhythm of the land it was born in. Feel the vibrancy of tropical lands with the bright acidity and the sweet, citrusy notes.
Timothy's Italian Blend Coffee - This smooth, light espresso blend gives you sweet flavors, full body and smoky undertones. This is the magic of masterful European roasting.
Timothy's French Roast Coffee - Taste the unique French roast that gives you an intense tangy flavor without any bitterness. The dark roast and strong taste leaves you satisfied.