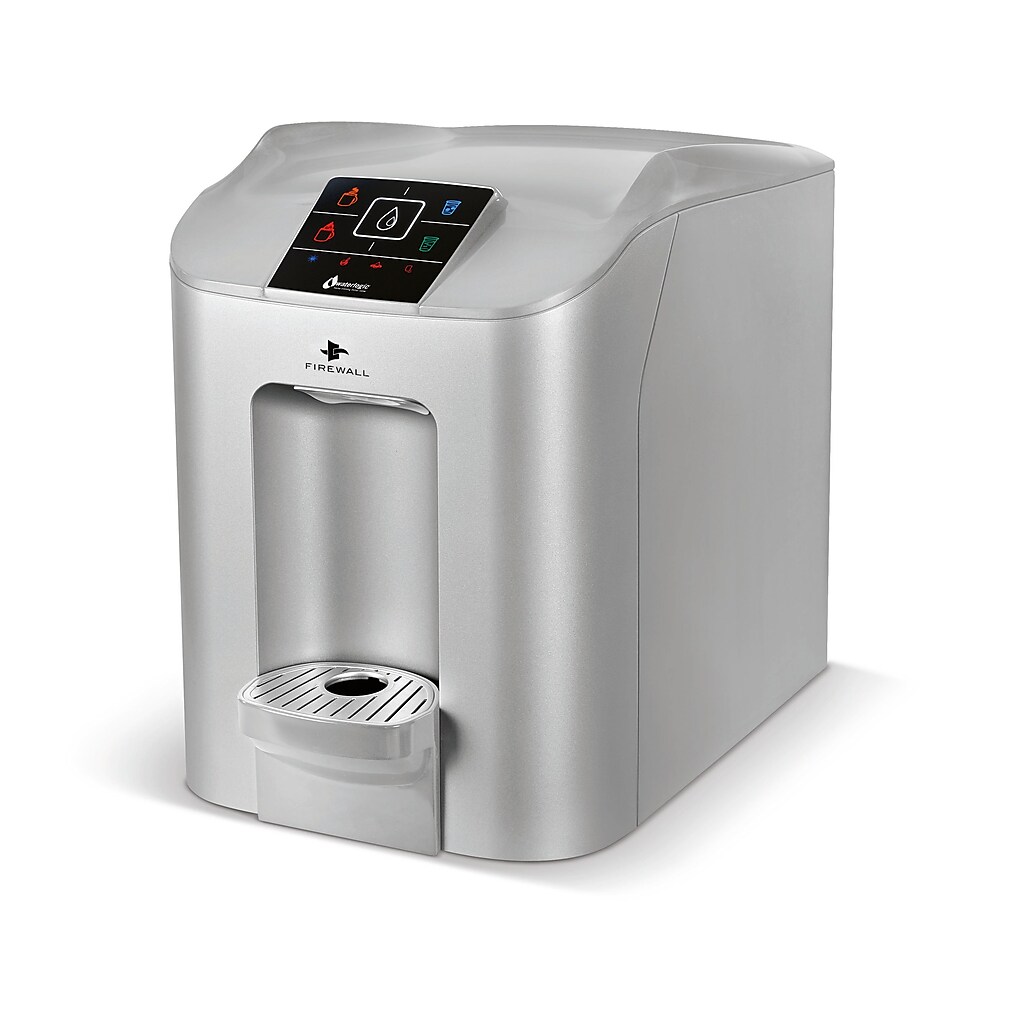 Waterlogic Countertop Water Purifier
Item #: 1932209
| Model #: WL-3217
This item is out of stock for delivery
About this product
Waterlogic Countertop Water Purifier
The Countertop - Fresh and Pure. Chilled, ambient or hot; Countertop combines Firewall technology with the advanced functions found in commercial purifiers, in a compact design ideal for the kitchen
For the first time a purifier for your home that does not require weekly or even monthly filter changes, guarantees water of the highest standard and costs as little as 10c per gallon in running costs

Our filtration system reduces lead, chlorine, organic particles and other non-dissolved particles.

17" x 12" x 15"

Offers 4 different temperatures: Ambient, Cold, Hot, Very Hot.

Instant purification means less energy wasted and no waiting.

Firewall purification technology guarantees removal of 99.9999% of bacteria, 99.99% of viruses and 99.9% of cysts; including E-coli, Coliform, Legionella, Cryptosporidium, Pseudomonas and many others

Laboratory-tested, superior purification to all pitcher filters. Filters don't purify they may actually introduce bacteria into your drinking water

Fresh taste, because Hybrid purifies instantly, the taste is amazingly fresh. 7 out of 10 consumers rated it more highly than premium French bottled water.

BPA-free non BPA plastics used; no plastic bottles, no long storage or transport improves taste, lowers cost and reduces risk of contamination from plastic chemicals

Touch control and monitors built in UV sensors constantly monitor light output, ensuring you always drink pure. It even reminds you before the once a year maintenance change is needed.