Is your business a company, or is it a brand? There's a significant difference between the two. A company sells products and services, whereas a brand establishes a distinct image and personality that resonates with its customers and community.
Apple is regarded as the most valuable brand in the world, in large part because it's created a powerful persona that leverages strong brand advocacy among its loyal and passionate customer base.
Research indicates that it's much easier to sell to existing customers than to new prospects and that almost every customer will seek a personal recommendation before buying. So, if you take excellent care of your current customers, not only will they keep buying from you, they'll likely bring new customers into the fold as well. Want to know how to turn customers into brand advocates? Let's get started.
What Is a Brand Advocate?
A brand advocate touts your brand by word of mouth, shares positive reviews, refers you to new users and creates unique content about you. While employees, business partners and paid influencers are valuable brand advocates, your customers garner the most influence because their loyalty has been earned. In fact, 74% of consumers consider earned media, also known as peer-to-peer or word-of-mouth marketing, as a critical factor in motivating their purchasing decisions.
How Does Brand Advocacy Work?
People love sharing their opinions on social media. Unfortunately, they're far more likely to share negative experiences over positive ones. Brand advocacy focuses on the positive experiences.
In today's social media-influenced consumer age, sharing has reached new levels. That's why creating brand advocates is essential. Encourage your customers to share their positive experiences with others. Give these tactics a whirl to turn your customers into brand advocates:
1. Share the love — offer referral programs.
When someone's in love, they want to shout it from the rooftops. When customers fall in love with your products or services, encourage this instinct by giving them a rewarding way to share that love. As you set up your referral program, make sure the rules are easy to understand, the benefits are enticing for the referrer and referee, sign up is simple and reward redemption is straightforward.
Referral programs can take a variety of forms but frequently offer an incentive to the referrer and referee, such as a similar discount or free merchandise. For example, if you sell clothing, you may offer both a free t-shirt when the referee makes their first purchase, or a coupon to the referee and points to the referrer that add up to larger incentives over time. Think about what will motivate them to purchase and also makes sense for your bottom line.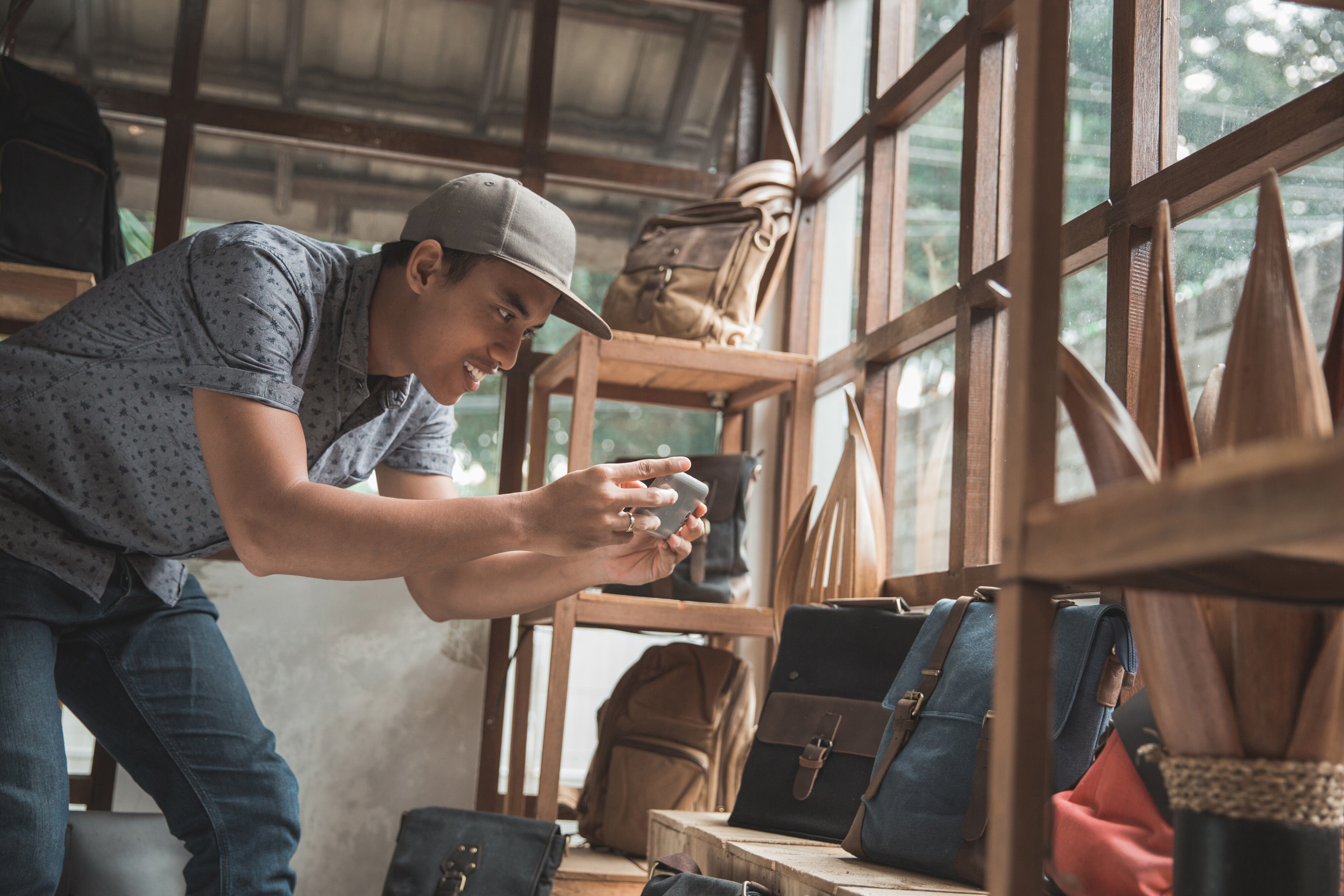 2. Reward loyalty — keep your customers close.
Set up a brand loyalty program to reward customers for staying with you. From a punch card in a deli to point redemptions for gift cards, loyalty programs keep customers coming back.
The Staples Rewards Program, for example, offers special savings and perks such as discounts on purchases, free delivery or cash back on recycled ink cartridges.
3. Encourage reviews — step up the surveys.
Reviews are the lifeblood of any business. Customers increasingly turn to online reviews to decide which product to buy or which service to choose. People are far more likely to leave a review after a negative experience, which means you must actively encourage your satisfied customers to spread the word.
Offer rewards for writing reviews and incentives for filling out surveys, such as 10% off their next purchase, a gift certificate or a free trial extension. Surveys are a vital part of your marketing plan as they help you understand your customers better. The more knowledge you gather, the better you can communicate — resulting in a stronger relationship.
Remember to respond to reviews and address concerns raised in surveys. Doing this fosters more effective communication with your customers and can reduce fallout from negative reviews. A well-handled response to criticism can turn a disgruntled customer into a brand advocate.
4. Offer added value to breed loyalty.
Giving customers extra value is an excellent way to inspire loyalty and encourage brand advocacy. This is known as value-added marketing. The type of added value depends on your products and services. Examples include experiential offerings such as access to expert advice or educational content through how-to videos and virtual workshops. You can also offer perks like deluxe samples, free shipping and an upgrade to premier services. When your product is perceived as having higher worth, you earn trust from your customer — and they're more likely to recommend you to their friends.
5. Provide exceptional service to keep them coming back.
Too often, companies offer excellent incentives to new prospects while overlooking their existing customers. Nurturing your loyal followers can turn them into your most valuable brand advocates.
Consider adding a customer retention specialist to your team. Their primary focus will be to identify and resolve a customer's concerns proactively — and ensure the positive experience continues beyond the initial purchase.
By building a loyal community around your business and creating brand advocates, you'll more easily weather the challenging periods and thrive during prosperous times.