For years, business owners large and small have used social media platforms such as YouTube and Periscope to grow their brands through live streaming. More recently, Facebook Live has emerged as a leader, with over 2 billion monthly users. If you're wondering how to go live on your Facebook Business page, here's what you need to get started, build an audience and measure your results. Ready, set, action!
Use the right equipment.
Facebook Live doesn't require a lot of specialized equipment to work. If you want higher quality results, consider using a proper microphone. Still, you can broadcast using only your smartphone, since modern phones have cameras capable of recording 4K video. Modify the video settings on your device before broadcasting to ensure you're at peak resolution, and you'll be ready for a professional-quality broadcast with minimal equipment.
Set the scene.
You want your Facebook Live event to look professional, so it's critical to create a personalized and memorable setting. For maximum impact, stage items or décor that represent your business. If you're an author, add a bookshelf as a backdrop. If you're a travel agent, hang a map on the wall behind you. These are small details that will subtly build credibility and make your video more topical.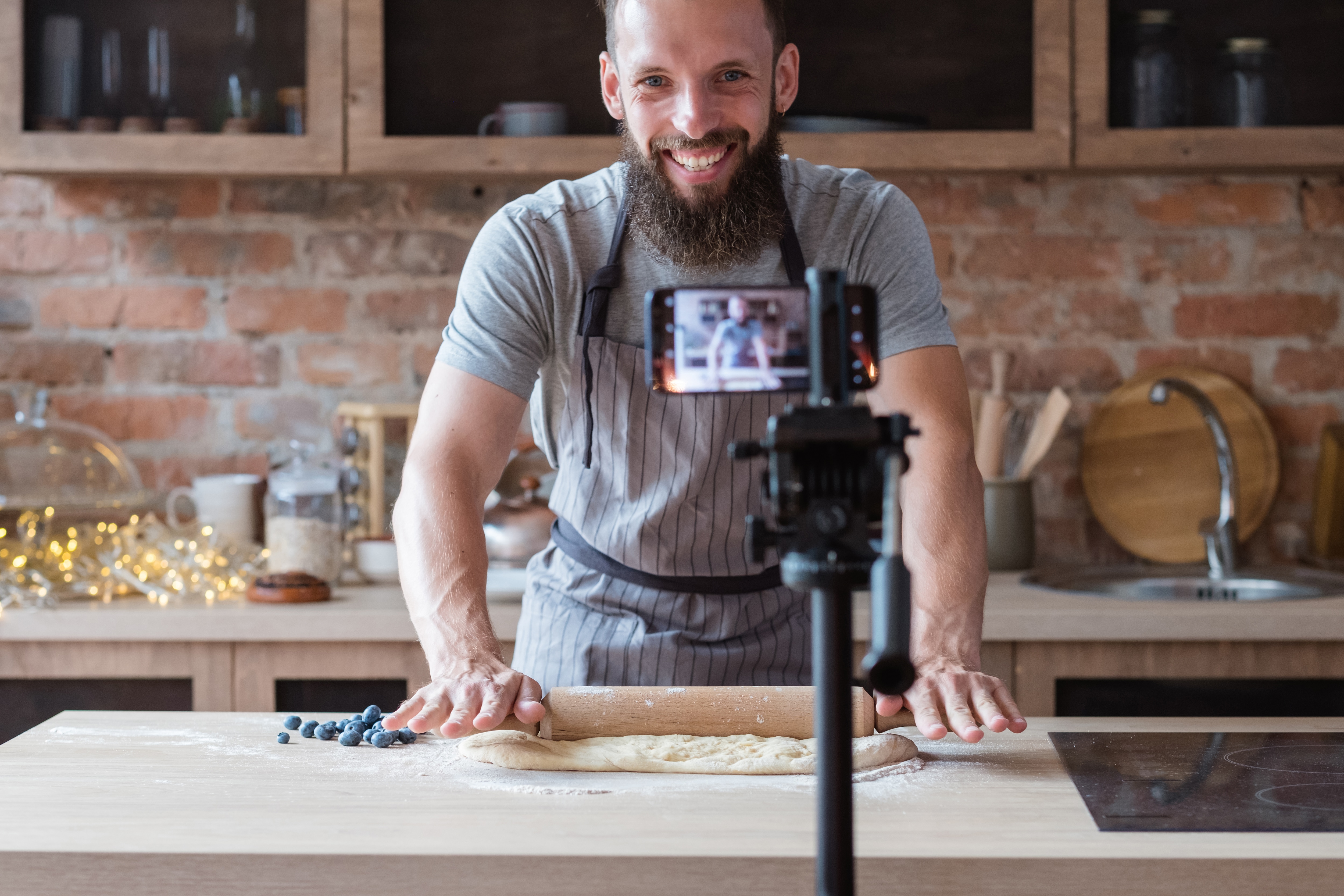 All your efforts to build the perfect setting are in vain without the correct lighting. The room should be well lit so your audience can see you and your surroundings clearly, without poor visuals and distracting shadows muddying your message. Consider using soft lighting for your broadcast, as it creates a sense of warmth and ambiance that will make your presentation more appealing to viewers.
Engage your audience.
Your video must hook your audience — then persuade them to stay.
Know your material.
Too often, broadcasters read from a script or turn their back to the camera. To keep your viewers hooked, know your content, and present the information in a confident, animated manner. Never read from a script. Instead, craft note cards and speak from memory as much as possible.
Change up your content.
Your broadcasts can and should be for more than just sharing news about the products or services your company offers. Host educational events to provide valuable information and insight. Conduct Q&A sessions on topics related to your business. Be creative and think outside the box.
Directly involve your viewers.
Rather than just telling your audience about a new product, unveil it live and demonstrate it. If you make your broadcasts fun and pull your viewers into the action, you'll attract a bigger audience.
Promote and share your videos.
Take these steps to get the most mileage out of your videos:
Make your videos public.
Facebook Live videos share the same privacy settings as other Facebook posts, which means you can set them to be public, for friends only or private for yourself. While limiting your settings is ideal for testing out your first broadcast, you'll ultimately want to reach beyond your circle of friends. Set your broadcasts to "public" to reach a broad audience.
Schedule your broadcasts in advance.
Let your viewers know of upcoming events and encourage them to spread the word. By building anticipation, you may experience a dramatic uptick in real-time viewership.
Promote your post-stream videos.
Unless you've already built a fanbase, your live videos may not get a broad audience. Keep the interest and viewership going after the fact by thanking your viewers in posts and inviting them to share them with their friends. Also, use other social media to share links and short, engaging clips.
Measure views and track their impact.
A marketing tool is only as effective as its results. As a business owner, you know how well your company performs on a day-to-day basis and when to expect spikes and drops in sales. To make the most of Facebook Live, measure how your sales increase once you begin using the service. Track the number of views you receive and determine whether a particularly popular video can be associated with a marked increase in your business performance.
The easiest way to do this is via Facebook's built-in metrics tool. This tool shows the number of peak concurrent viewers and breaks down the number of viewers during a live broadcast. You can then measure which parts of the video attracted the most attention and track other information, such as the number of unique viewers and the percentage who watched a video all the way through.
By tracking these statistics on a video-by-video basis, you can determine which broadcasts attract the most viewers to use as a guide for future sessions.
Whether you're trying to boost sales or highlight a specific aspect of your business, incorporating these tips can help you achieve your goals, since there's so much potential to reach a vast audience with minimal investment.